My Favourite Childhood Song – Mitsumasa Anno Art Museum
March 9th - June 6th
My Favourite Childhood Song – Mitsumasa Anno Art Museum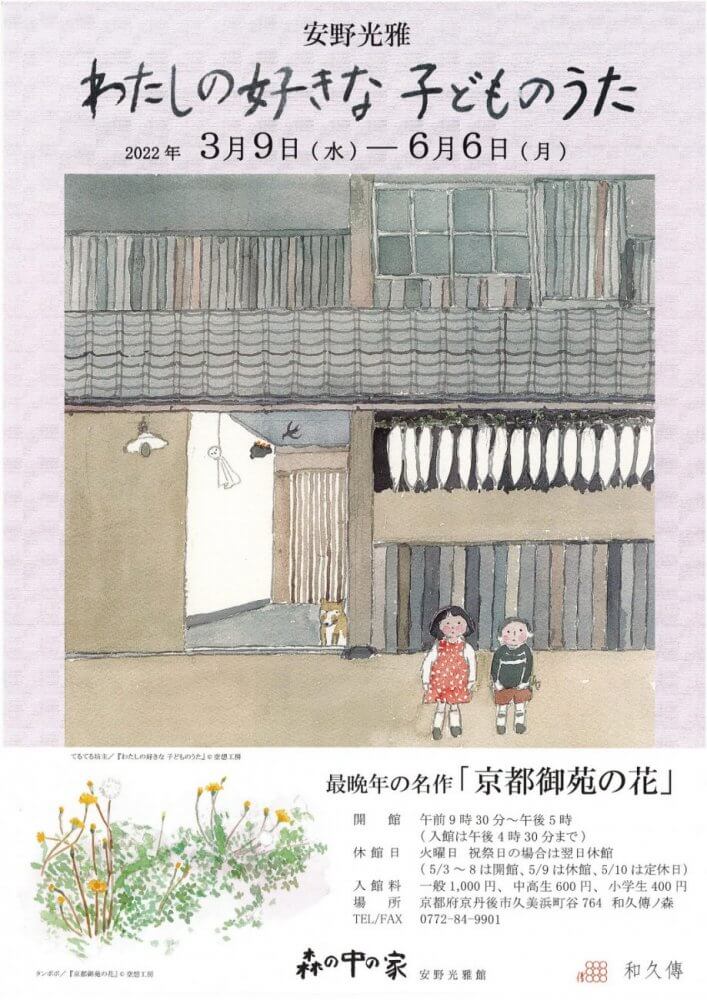 This exhibition features nostalgic works inspired by Mistumasa Anno's childhood songs, summer vacations, happy festivals and more.
There is also an exhibition of his works from 2019 of flowers from the Imperial Garden in Kyoto.
The "My Favourite Childhood Song" exhibition will be on display from March 9th to June 6th.
Click here for more about the Mitsumasa Anno Art Museum.
Photo Gallery
DETAILS
DATE(S)

March 9th - June 6th
LOCATION

Wakuden no Mori, Kumihama