Picture Book Shakespeare
March 8th to April 5th
Picture Book Shakespeare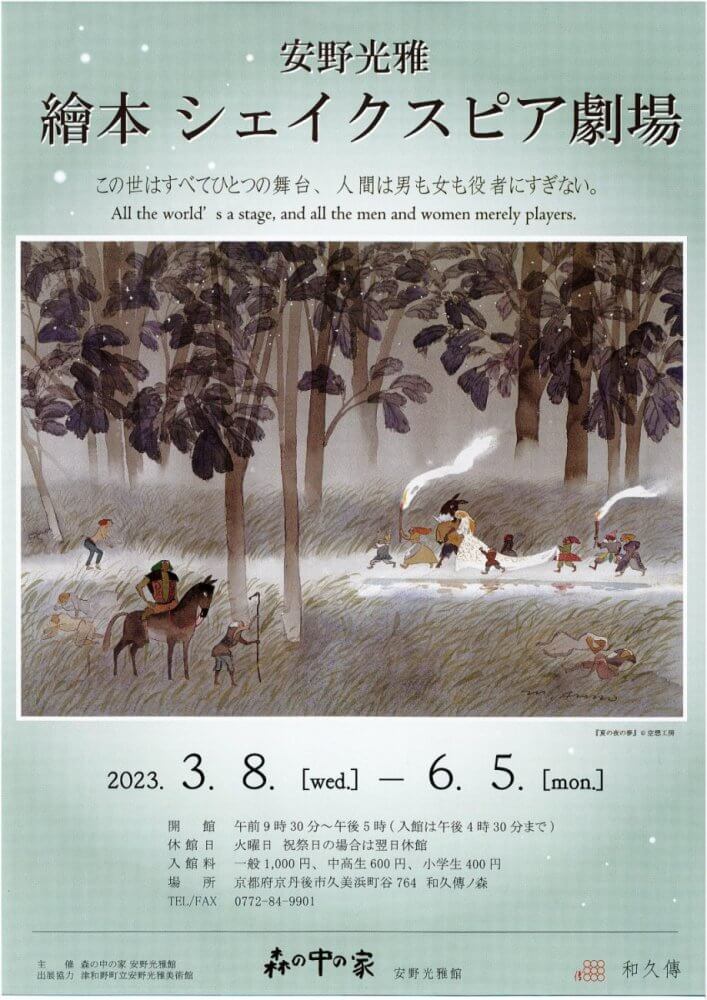 Experience the works of world famous playwright Shakespeare through the lens of beloved watercolor painter Mitsumasa Anno.
The paintings focus on Shakespeare's four great tragedies: Hamlet, Macbeth, Othello, and King Lear. There are also many paintings from Romeo and Juliet, The Merchant of Venice, and A Midsummer Night's Dream. Finally there are some works based on Much Ado About Nothing, and As You Like It.
The works will be on display from March 8th to June 5th.
The Mitsumasa Anno Art Gallery is open from 9:30am-5pm (last entry at 4:30pm)
It is closed on Tuesdays. If a Tuesday is a national holiday it is closed the next day.
Admission is Adults: 1000 JPY, 13-18: 600 JPY, 6-12: 400 JPY.
DETAILS
DATE(S)

March 8th to April 5th
LOCATION

Mitsumasa Anno Art Gallery