Kyotango Art Festival 2023
September 23rd - February 25th
Kyotango Art Festival 2023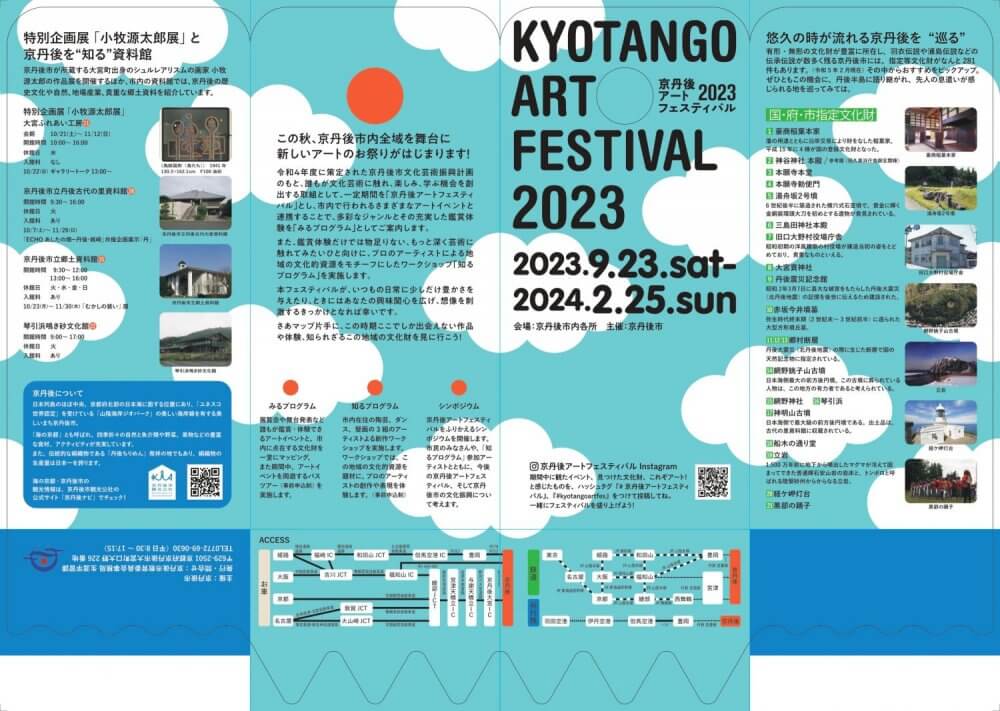 This autumn and winter discover Kyotango through the medium of art
This town wide art festival will feature art creations and workshops by local artists.
Between September 23rd and February 25th you'll be able to experience unique artistic displays all around the city.
Watching Program
Bus tours will be put on by the city on a monthly basis so you can visit current sites.
Learning Program
There are various workshops you can join to learn and try potter, painting, and dance from local professionals.
Symposium
On February 25th there will be a symposium held by the professionals from the learning program. It will be a great opportunity to think about the future of Kyotango's art scene.
To learn more or make a booking please visit the official site.
Photo Gallery
DETAILS
DATE(S)

September 23rd - February 25th
LOCATION

Kyotango