End of Winter Festival – Setsubun
2nd - 3rd February
End of Winter Festival – Setsubun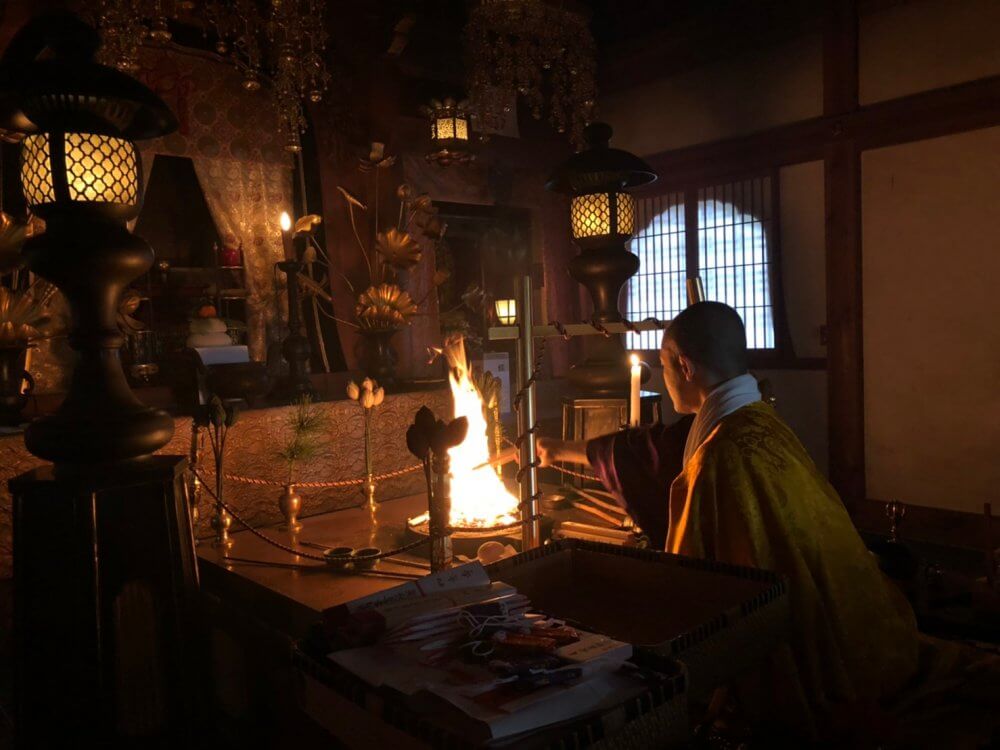 Nyoi-ji temple in Kumihama will be holding an end of winter (setsubun) festival. Setsubun means separating the seasons, and the date is based on the Japanese lunar calendar.
People take it as an opportunity to pray for various things. Such as: warding off evil, the realization of their earnest desire, or the safety of their household.
Different temples, shrines and regions have different ways of celebrating the end of winter. You might be familiar with the bean throwing festival where bad luck (demons) are cast out and good luck is kept in.
At Nyoi-ji Temple they perform a Homa ritual, where offerings are burned. There is also an chance to taste some "amazake". A sweet sake drink made at either low or no alcohol.
If you would like an offering to be made you can make a reservation in advance. It costs ¥2000 for warding off evil or household safety, other prayers are ¥1000. Reservations can be made by phone, post, or fax. It's alright if you turn up on the day too. Click here for contact details. (Japanese language only)
Photo Gallery
DETAILS
DATE(S)

2nd - 3rd February
LOCATION

Nyoi-ji Temple