ACCESS

GETTING TO KYOTANGO
Kyotango area can be reached by train, highway bus, and car. Scroll down to learn about what train lines to take, highway bus times and prices, and driving routes to Kyotango from Osaka City & Kyoto City.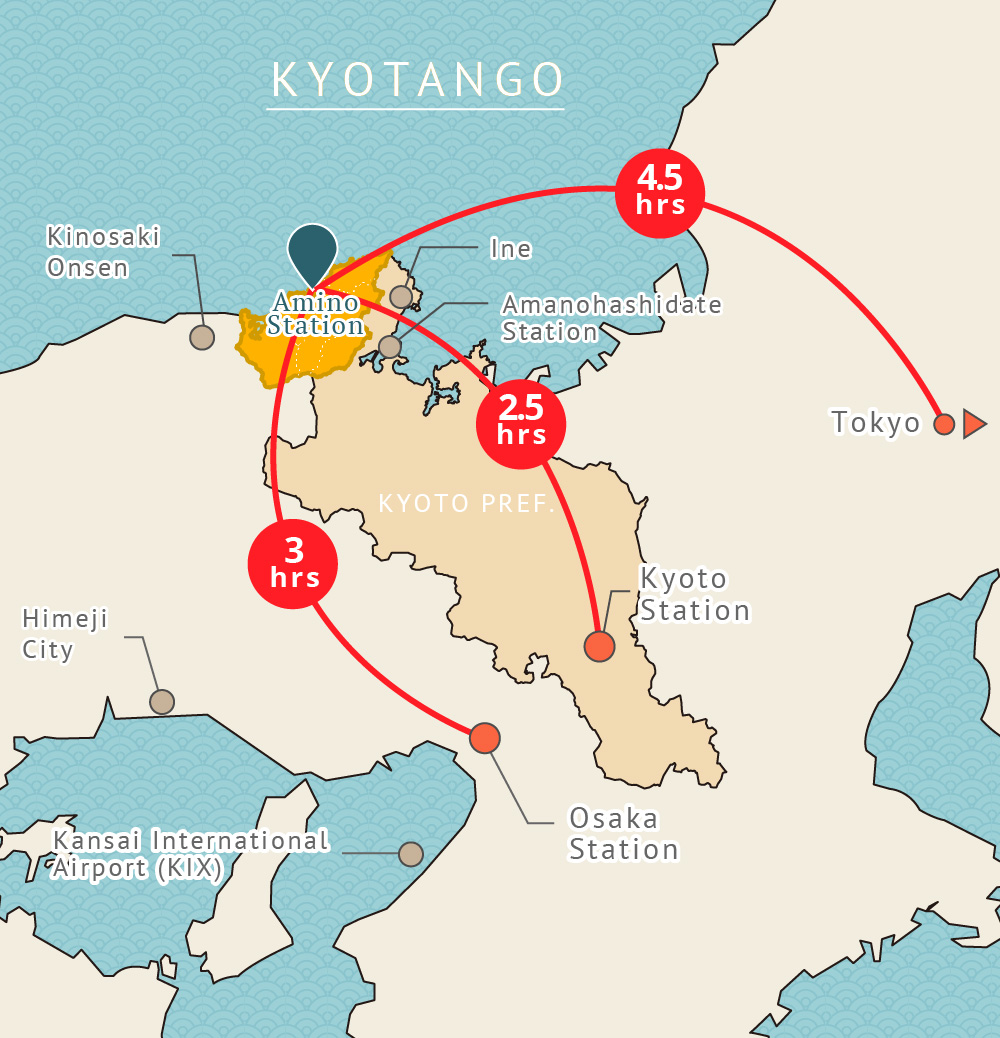 The main train station is Amino Station and the main line that services Kyotango and all of its train stations is the Kyoto Tango Railway or KTR for short. All though this train line is operated by a private company and not Japan Railway certain JR passes can be used on the KTR line. Only the JR Kansai Wide Area Pass, JR Kansai Hokuriku Area Pass and JR Kansai Hiroshima Area Pass cover this railway line. The nationwide Japan Rail Pass is not vailid on the Kyoto Tango Railway. Refer to the links below for more information on valid rail passes and sites that are useful for looking up train routes.
There are both direct routes and routes that require you to transfer trains and sometimes train lines. Below is a diagram with suggested train routes.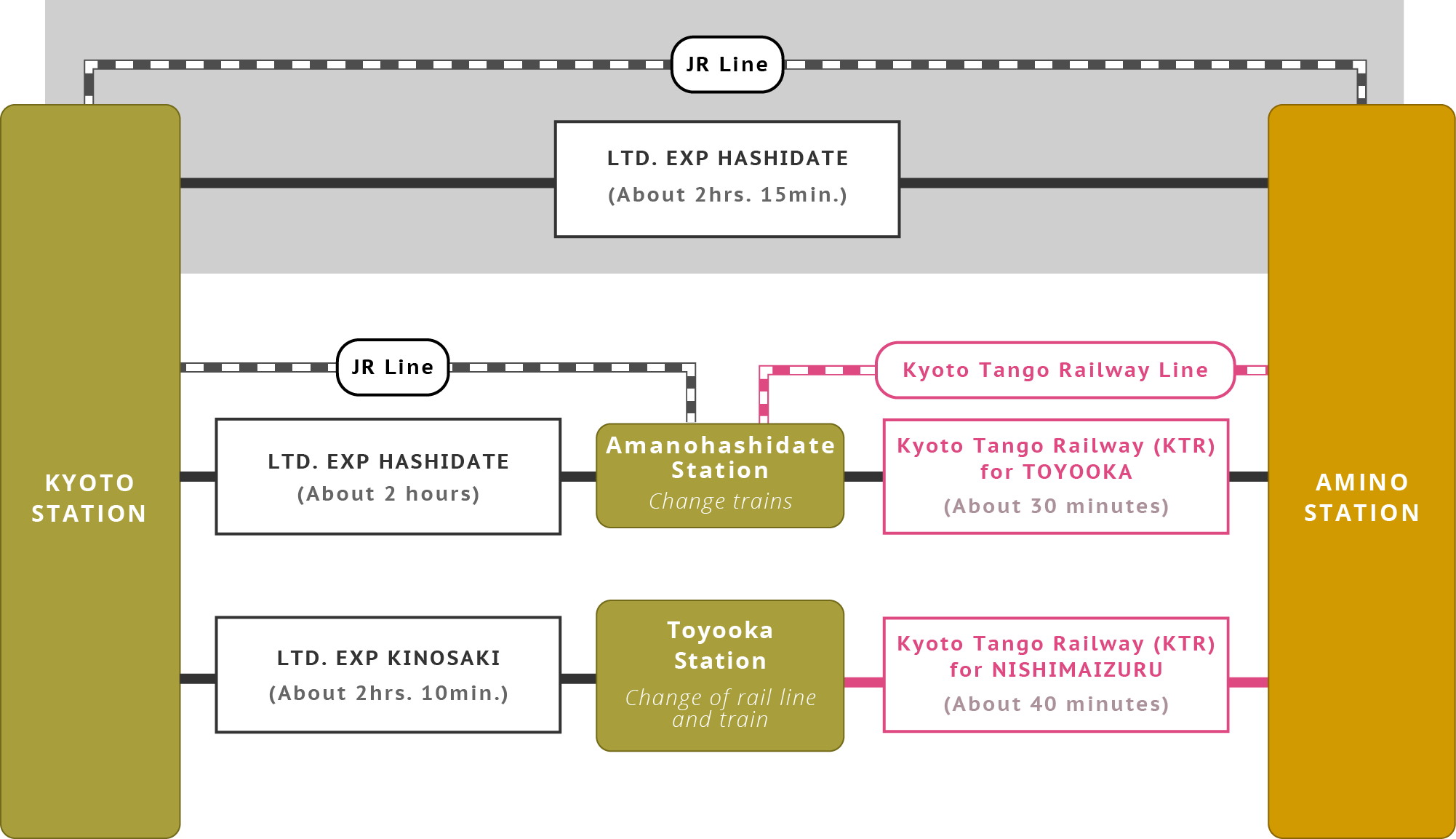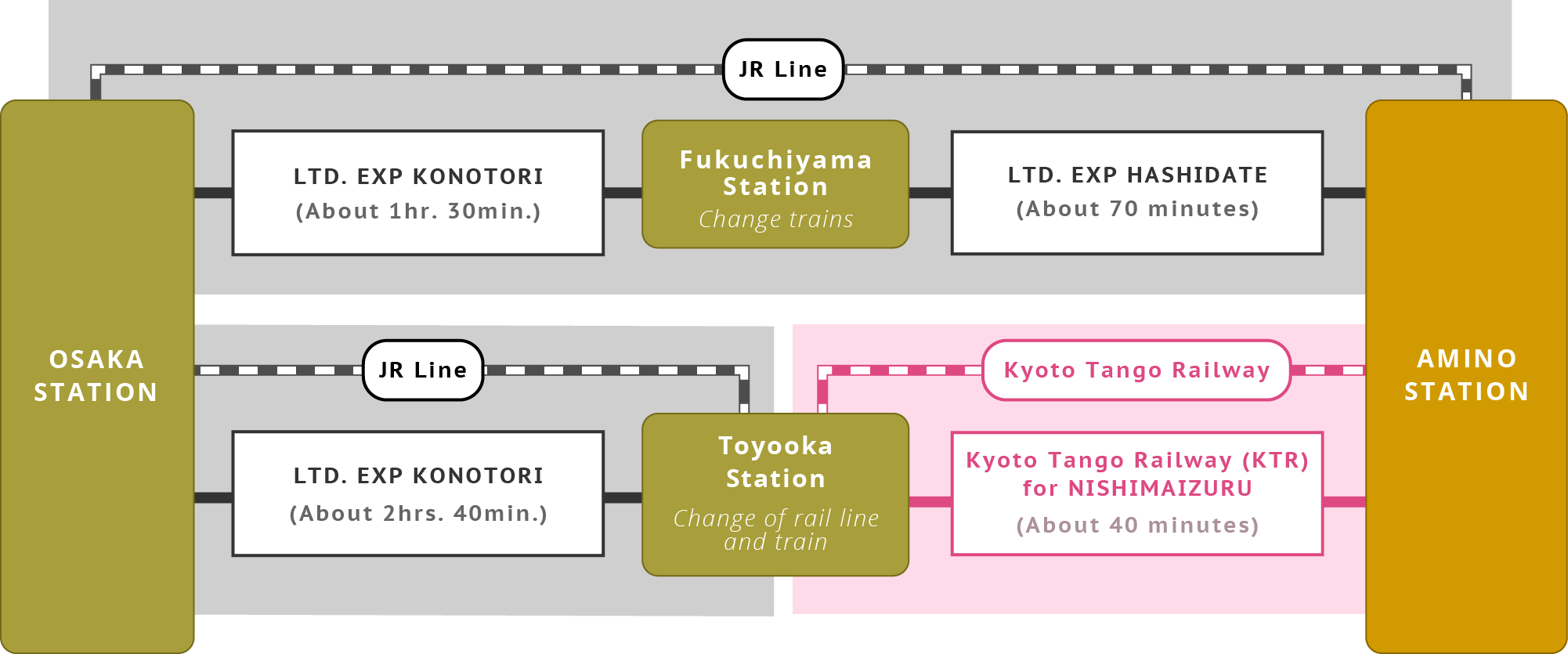 coming by

HIGHWAY EXPRESS BUS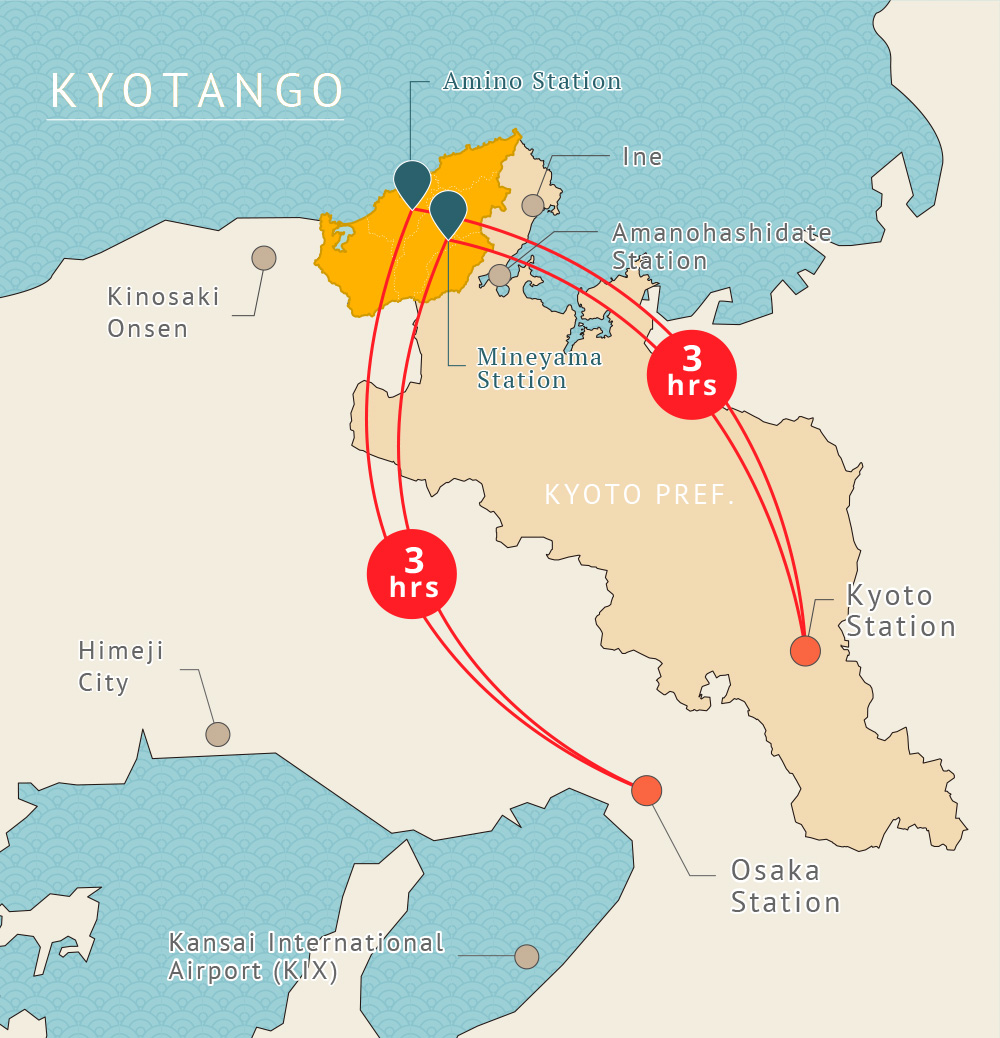 Taking a highway express bus is an affordable alternative to travelers coming with out a rail pass. These luxury buses provide comfort, safety and reliable service between Kyoto/Osaka and Kyotango.
Advanced reservations are needed and can be made online through the link listed below.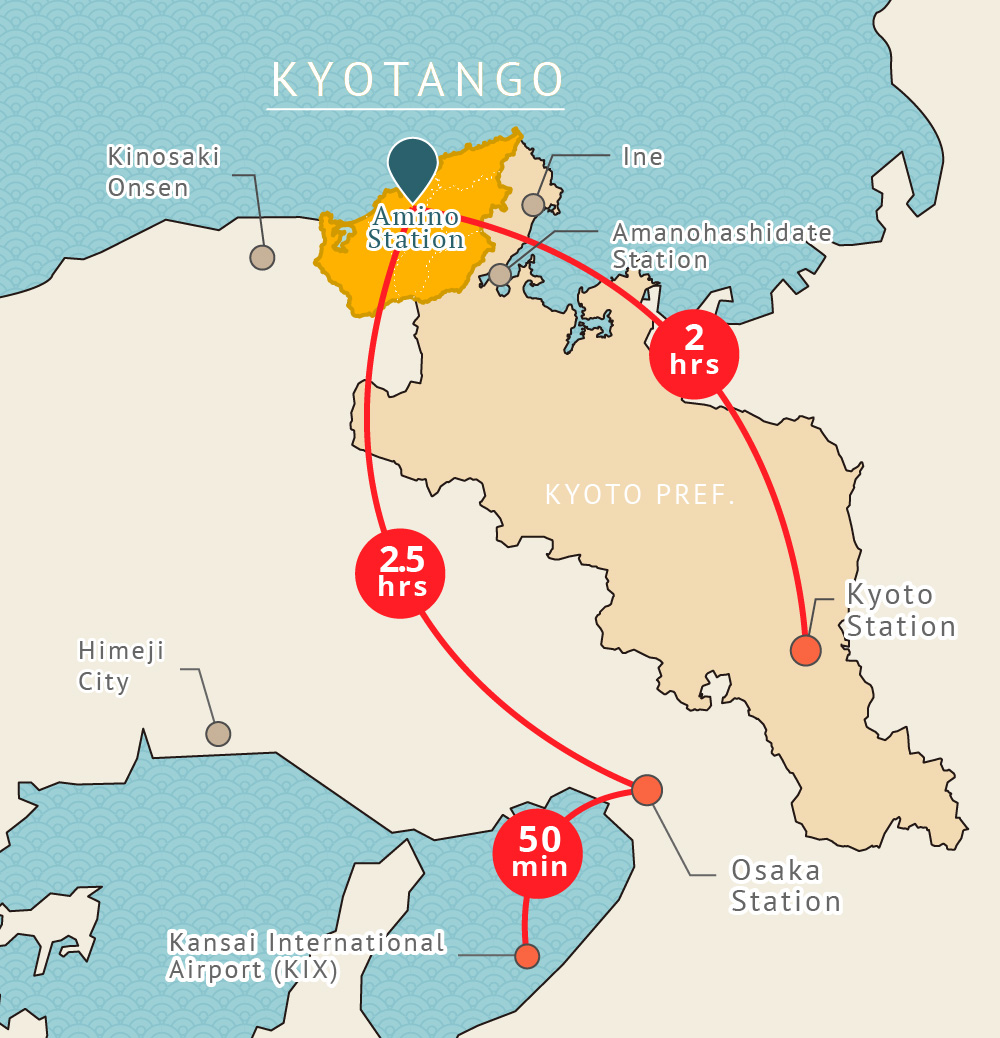 Traveling by car is the best way to take in all of the beautiful scenery that Kyotango has to offer. With a valid driver's license from your home country combined with a valid international driving permit it is possible to rent a car here in Japan. There are car rental agencies located in Kyoto and Osaka city. While many road signs along the main roads and highways do have English wording displayed along with the Japanese, we suggest renting a car with GPS navigation systems to help you get from point A to point B.
Check out the links below for information on car rentals and driving in Japan.