LOCALLY GROWN
Kyotango Rice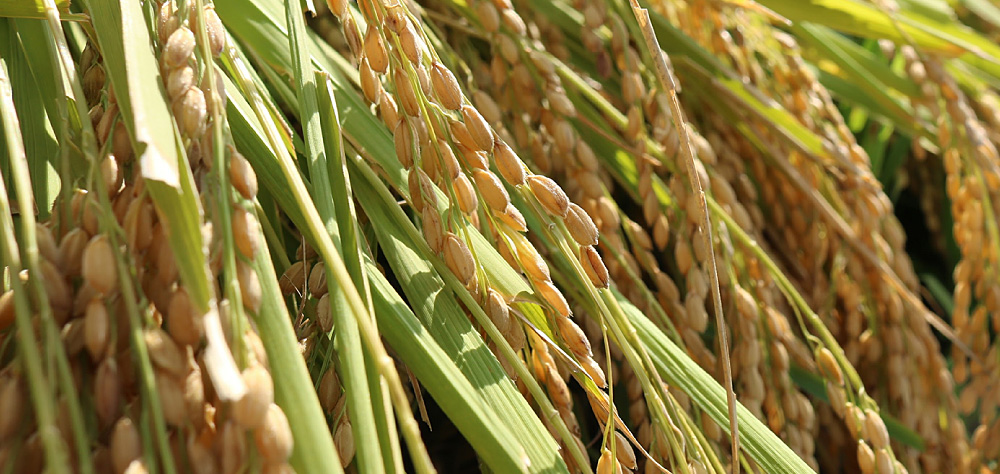 Tango Mai (Tango Koshihikari Rice)
Tango-produced "Koshihikari" rice has won the highest rank of the National Grain Testing Association Rice Taste Value "Toku A", and in recent years has won "Toku A" for the 10th time in total. In the last five years it has also won "special A" ("A rank" in 2011) four times, and broke the record for the largest number of records in western Japan. (As of February 2012) Specially grown rice such as "Glass of Heaven" and "Take Tan rice" are also being produced.
Fruits of Kyotango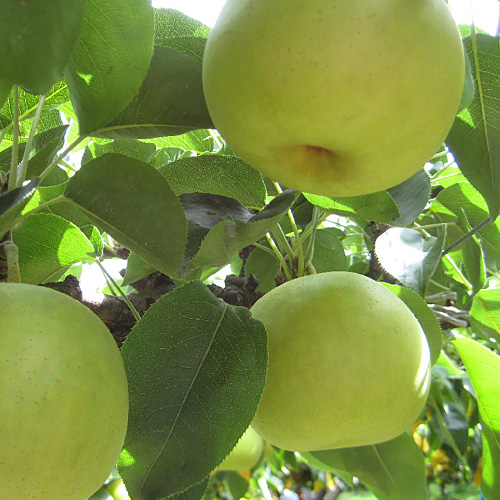 Kyotango Nashi (Japanese pear)
Kyotango Nashi, is a Japanese pear that is very round and resembles an apple. It has a sweet and refreshing taste and comes into season in September. This popular nashi is the only fruit to be branded a "Kyoto brand product". It is reputed for having high sugar content and for its high quality. Of new varieties of "Gold Nijyu Seiki (Gold 20 Century)" type nashi, only those with a sugar content of 11.5 or more , as measured by a sugar concentration sensor, are selected to be called "Kyotango Nashi". Nashi are picked in September.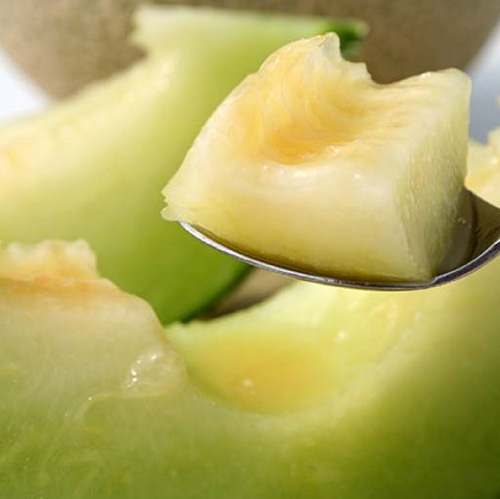 Melon (muskmelon)
Kyotango produces the most melons in Kyoto prefecture. Cultivation of melons is made prosperous by using the topography of Kyotango and taking advantage of the sand dunes that spread along the sea. The melon's flesh is sweet and juicy. The better shaped and sweeter ones, especially the higher quality melons are brand-named for the dunes where they were grown, "Kotohiki Melon", "Kumihama Sunahime Melon", and "Yuhigaura Melon".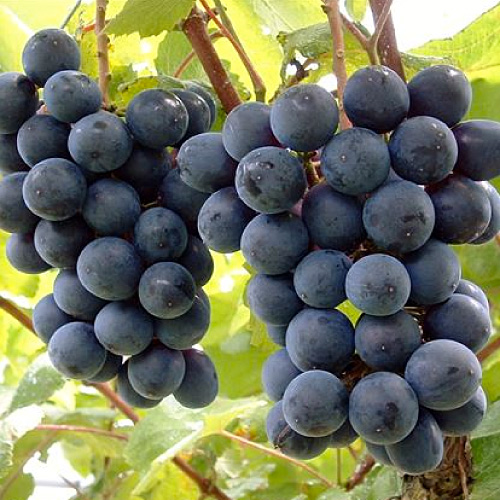 Grape
The grapes are generously bathed in Tango's summer sunshine, and are raised in the rich natural and hilly terrain. The"Fujiminori" and "Pione" grapes are large with a high sugar content, while the muscate and Delaware are more acidic and heavier. There are many types of grapes grown here locally, the ones mentioned above are just a few. Grapes come into season from late August to October.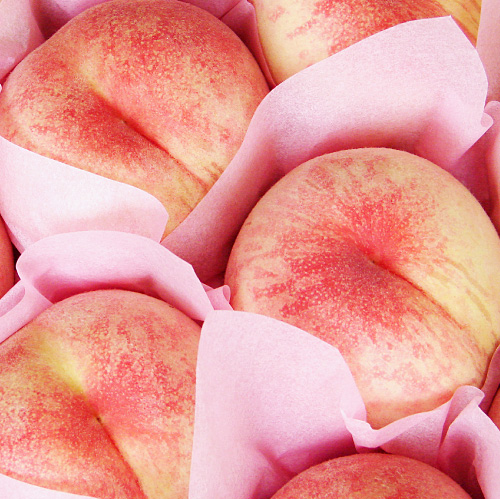 Peach
Peaches are sold at shops along Kyotango City's coast, seeing the peaches being sold is a sign that summer is here. The sea breeze from the Sea of Japan and the rich topography of the land help to grow peaches packed full of sweetness and deliciousness. White peaches have a strong sweetness and a soft flesh, while pink peaches have low acidity and lots of juice. The harvest season for each kind of peach varies season to season. The average peach season is from mid July to August.
Peach picking activity