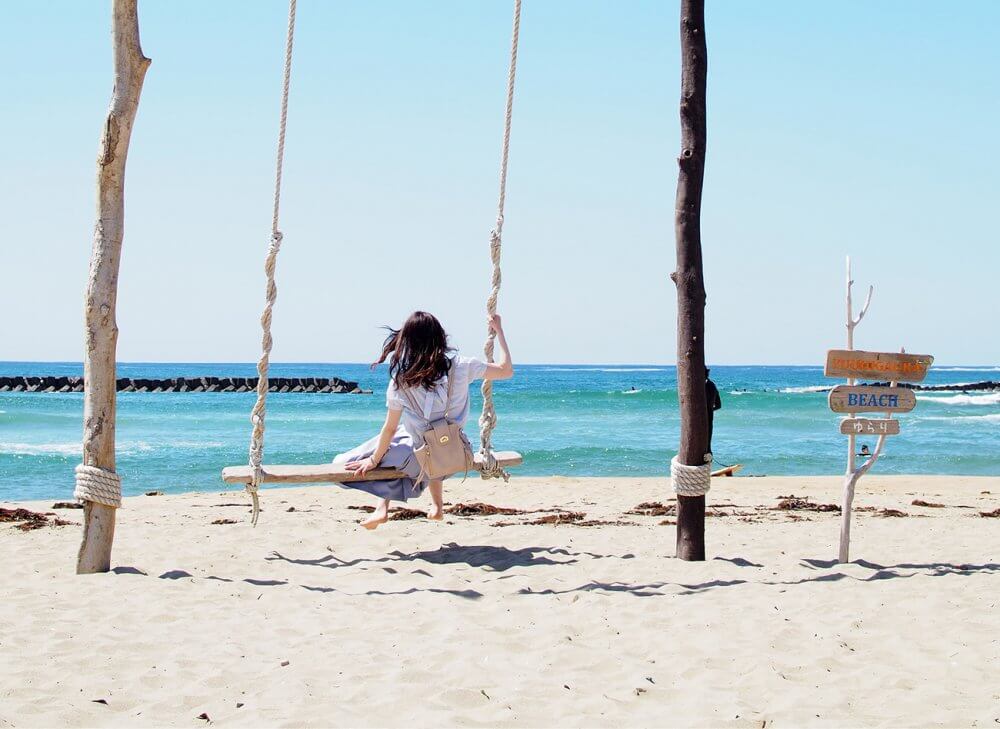 Enjoy Seasonal Desserts &
Picture-Perfect Scenery
Enjoy Seasonal Desserts &
Picture-Perfect Scenery
This course has lots of great photo opportunities including the beach-swing on the stunning Yuhigaura Beach. There are also delicious sweet shops along the way if you want to take a break. Enjoy the shorter ride at your own pace, relax at the beach, and have some tasty treats.
Rental Information
Store Name

Kanihan

5 Aminochō, Kitsu, Kyōtango, Kyoto 629-3241

Closed

Open year-round

Open Hours

8:30am – 4:00pm

Phone Number

+81772726070

Fees

Regular Bikes:
1 day / ¥500
* There are no bikes for children

Rental Duration

From 9:00am
* Reception is open until 3:00pm

No. of Bikes

4 Regular Bikes

Rental Method

Please complete the Rental form

Other Comments

Bicycles can be returned at any of the designated locations:

Fukumatsu Cafe – before 4:00pm (closed on Tuesdays)
Kanihan – before 5:00pm
Kashoen (hotel), Ujo Soan (hotel), Ichiboukan (hotel), Hanare-kai (hotel), Hanare-fuka (hotel) – before 6:00pm
Start at Kanihan
Borrow a bike from Kanihan, it's a 5 minute walk from Yuhigaura Kitsu Onsen Station.

Business Hours: 8:30am - 6pm *Closing time for other bike return locations varies.
For more details click 'Rental Info' above
POINT 1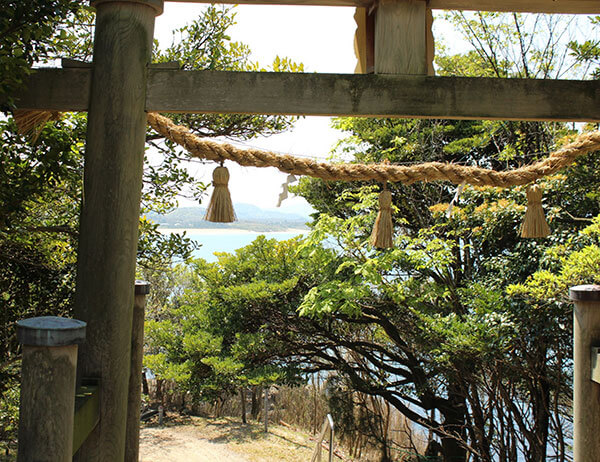 Hamazume Fishing Port
Heading towards the Hamazume Fishing Port the sea-breeze will wash over you as you leave the ryokan district of Yuhigaura.

Next to a sign marked with a bicycle, you will see a small shrine, dedicated to Ebisu, god of fishing and luck, that looks out over the fishing port. Also perched on a hill overlooking the sea is Shibuhi Shrine. It has been quietly watching over Yuhigaura since ancient times.
POINT 2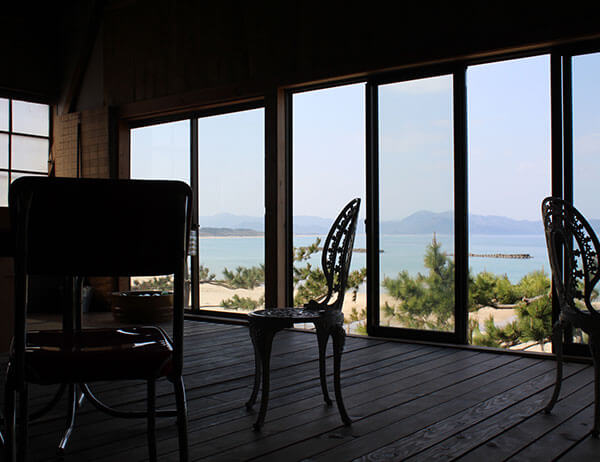 Yume Tsumugi & Kyotango 135°EAST
In the mornings, you can hear the clanging of looms coming from pockets of this quiet town . Kyotango is the birthplace of the famous Tango Chirimen, a type of silk crepe. It is the largest silk producing area in Japan.

At the Weaver Gallery Yume Tsumugi you can see some of the weaving looms in action. It is a great way to get in touch with part of the traditional industry that has taken root in this region.

Attached to the gallery is Kyotango 135°EAST, they offer a SUP (stand-up paddle board) experience at Yuhigaura Beach. You can also take a break and enjoy the view of the ocean from their seating area.
Reservations are required for the SUP experience, and separate fees will apply.
POINT 3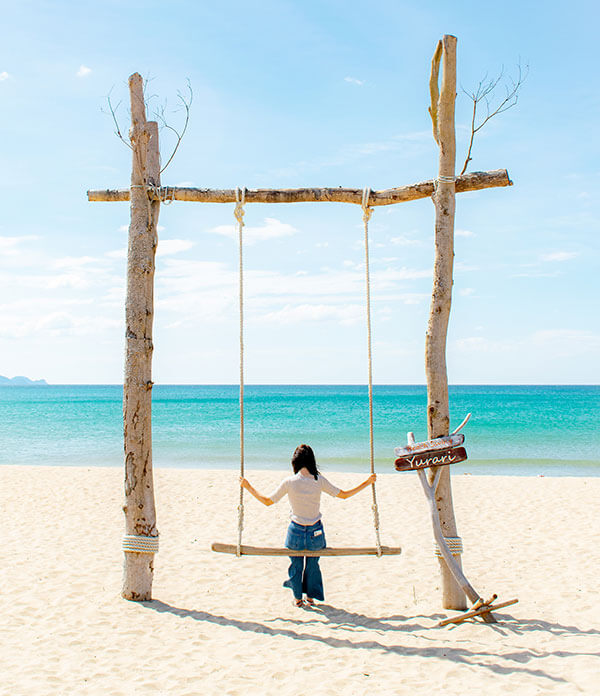 Yuhigaura Beach Swing & Hamazume Sunset Hill
If you're after a photo opportunity, then this is the place. Yuhigaura Beach, famous for its beautiful sunsets, spreads out as far as the eye can see. The large driftwood swing, called 'Yurari', is a very popular photo spot.

Nearby is the Yuhigaura monument at the Hamazume Sunset Hill, a great spot for a memorable selfie.
POINT 4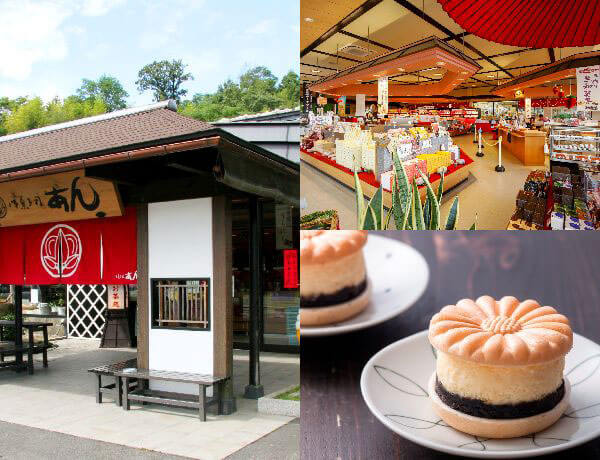 Desserts & Souvenirs
The store Japanese Confectionary Ann offers a variety of Tango's famous local confections and homemade sweets. You can get soft-serve ice cream made with seasonal local fruits and baked sand-dune sweet potatoes at the nearby take-out shop Jibamon.

You can also find Matsuzakaya just across the street, which sells a wide variety of liquors from the Tango region, and Kani Ichiban, with its eye-catching giant crab statue.
POINT 5