LOCAL SPECIALTY DISHES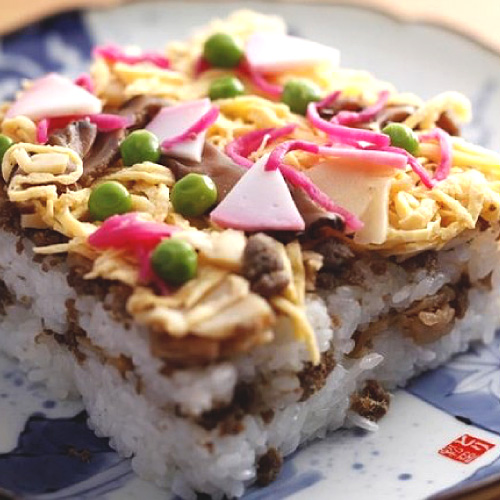 Tango Barazushi
A local dish featuring minced mackerel. Kyotango Barazushi is made in almost every Kyotango home and is often made for festivals, celebrations, and served as a hospitality dish at formal ocassions. Made by spreading out a bed of sushi rice on the bottom of a shallow box called a "matsubuta". The rice is then topped with sweet & salty minced mackerel and colorful ingredients like thinly sliced egg omelet, sliced red pickled ginger, "kamaboko (fish cake)", and shiitake mushrooms. Barazushi is enjoyed all year round.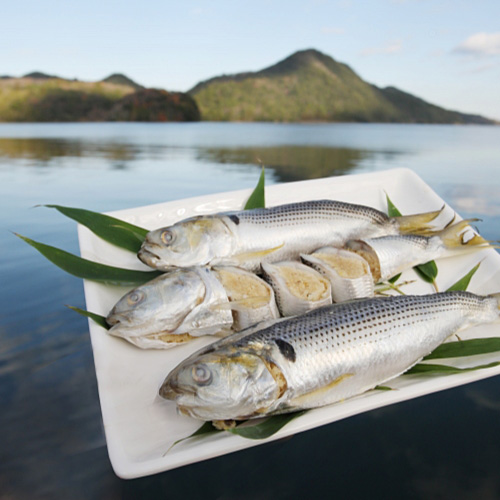 Konoshiro Sushi
Konoshiro is a fish that is caught in Kumihama Bay of Kyotango. Fatty Konoshiro fish that have reached 25 cm or longer are caught from fall to winter, deboned, and soaked in vinegar. The pickled fish are then stuffed with "okara" (soy pulp) Instead of sushi rice. Seasoned with a sweet and sour taste. This particular dish can be enjoyed from November to March.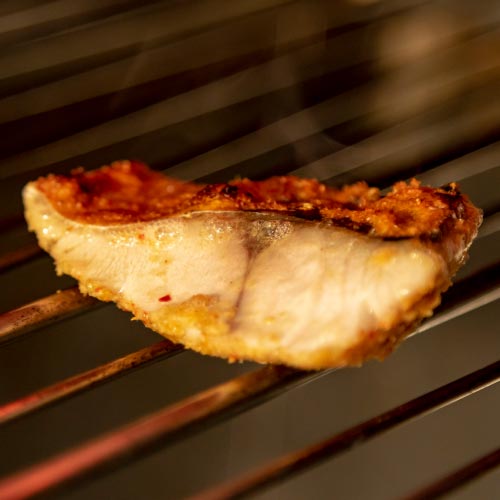 Heshiko
A traditional preserved dish. The name of this dish comes from the local dialect "heshikomu", meaning "to pickle". Heshiko is mackerel that has been pickled in rice bran paste, made from the byproduct of the rice milling process. The aging fermentation process preserves the fish for a long time, sometimes a year. Heshiko can be eaten as a side, ontop a bed of rice, in "ochazuke" (rice with tea), in pasta and is a great pairing for sake.