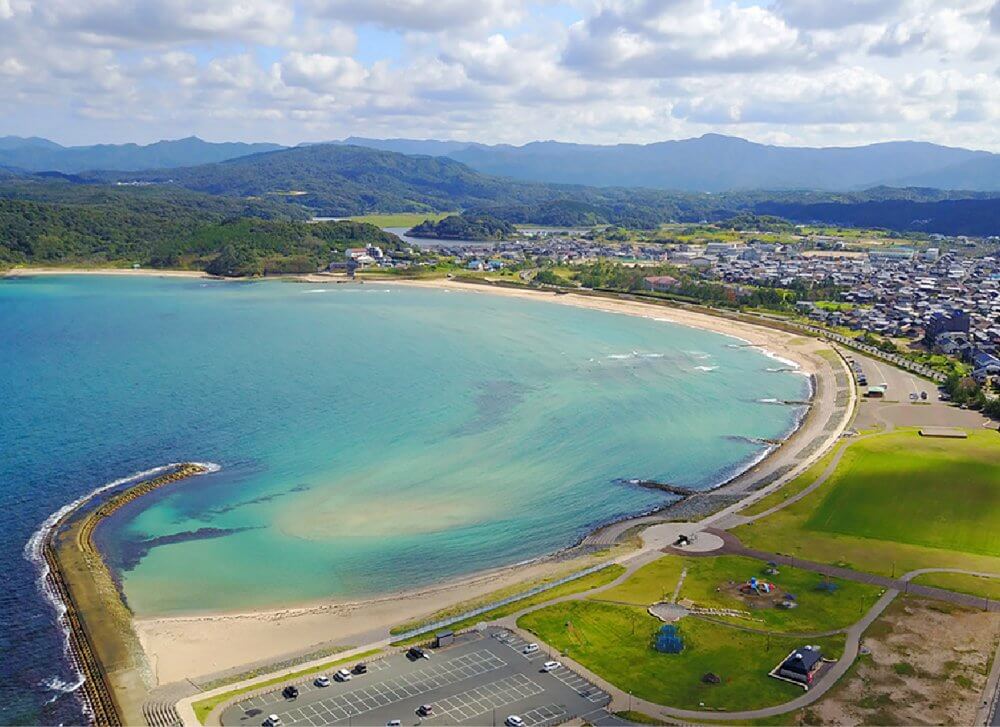 Discover the Singing Sand Beach
and Local Legends
Discover the Singing Sand Beach
and Local Legends
See Kotohiki-hama, the 'singing sand' beach, and national natural monument. This 1.8km long beach gets its name from its sand which makes a squeaking noise as you walk on it.
You can also see the popular Hatcho-hama beach. It's emerald blue waters will make you think you've traveled to a tropical resort.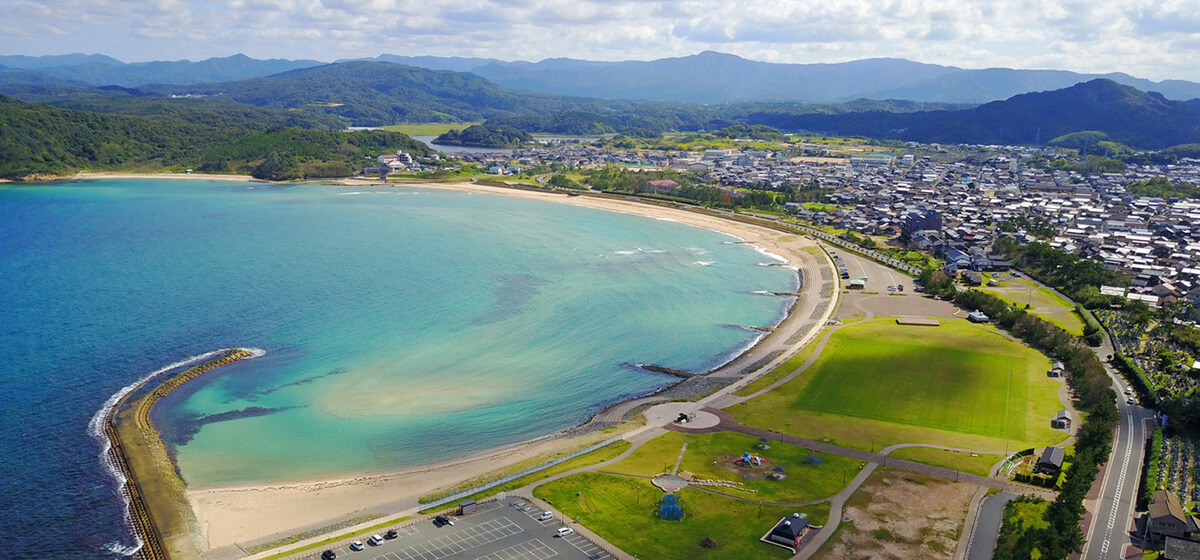 Rental Information
Store Name

Kyotango City Tourism Association, Amino Branch

Tourist Info. Desk Inside Amino Train Station - 118 Aminochō Shimooka Kyōtango, Kyoto 629-3102

Closed

Thursdays, New Year's period (the store may close on other occasions, please call to confirm opening times)

Open Hours

9:00am – 5:00pm

Phone Number

+81772726070

Fees

Electric Assist Bikes:
4 hours / ¥1000
1 day / ¥1,500

* There are no bikes for children

Rental Duration

9:00am – 5:00pm

No. of Bikes

4 Electric Assist Bikes

Rental Method

Please complete the rental form at the counter and provide some form of identification (passport, Japanese driver's license, health insurance card etc.)

Other Comments

– If you exceed the 4 hour rental limit, you will be charged for the whole day.
– If the bicycle is not returned on the day that it is checked out, you will be charged for an additional day.
Start at Amino Train Station
Borrow a bike from the Tourist Information Desk in Amino Station, get a map and head out.

Business Hours: 9am - 5pm
For more details click 'Rental Info' above.
POINT 1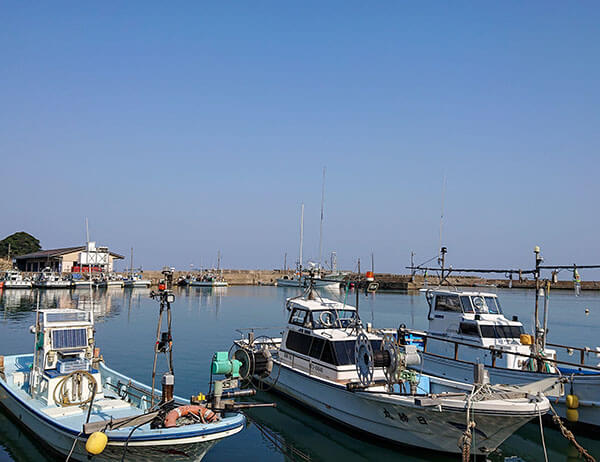 Fishing Port & Heart Rock
After leaving the station, and passing through a tranquil rural scene you will come to a small fishing port. This village has a very nostalgic feeling to it almost as if it came from another time. At the far end of the harbor is a famous heart-shaped red rock.

This rock appears in the "Legend of Urashima", and is the place where fate guided the legend's hero and princess to first meet. The story has been handed down from generation to generation in the town of Amino. It is called "Heart Rock", and is said to bring romantic success to those that visit it.
POINT 2
Hatchohama & Seaside Park
There is a large torii gate between the harbor and the road, and beyond it is Shimako Shrine, known for the legend of Urashima. Next to the small shrine sits a statue of Urashima Taro riding a turtle.

Feel the fresh sea breeze as you ride along road following the white sand beach. At the Seaside Park, the green lawn and plaza make for a great spot to enjoy a moment of rest while looking out at the ocean.
POINT 3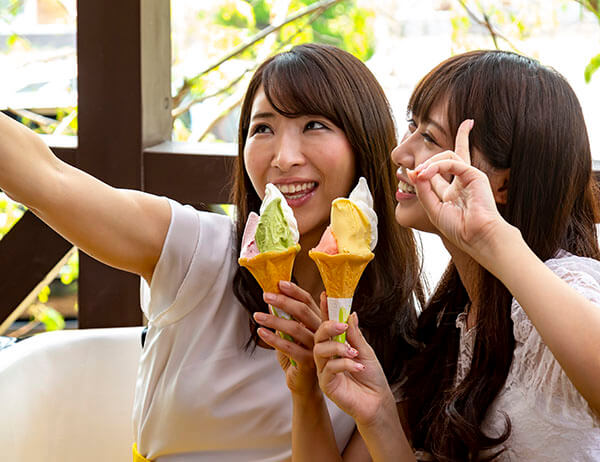 Acacia Farm
As you ride by Lake Hanareko, the largest freshwater lake in Kyoto Prefecture, you will come by a cute farm shop that looks like a lodge. This is a gelato shop run by a local ranch.

Their gelato and thick soft-serve ice cream made from locally produced milk are a must-try. The secret to its distinct taste is that it uses no artificial flavors or color additives, just 100% raw milk and carefully selected fruit and vegetables from the local area. Don't forge to snap a pic with the cute cow-bench.
POINT 4
Kotohiki Beach
Kotohiki-hama, also know as "singing sand beach", is a scenic white sand beach lined by green pine trees that stretches 1.8 km long. When you walk along the beach, you can hear the quartz in the sand rubbing together making a squeaking sound.

The sand must be clean free of debris for the sound to be heard, so the local people work hard to clean the beach so it can keep this unique quality. The sand must also be dry for you to hear the squeaking sand, if it is wet from rain or splashing waves, it will not make any sound.
POINT 5
Lake Hanareko Park
At 3.8 km in circumference Lake Hanareko is the largest freshwater lake in Kyoto Prefecture. It is home to some rare types of fish such as Japanese crucian carp, grass carp (a species of fish over one meter in length), and sometimes turtles.

A small hill called Hanareko Hill sticks out into the lake with a promenade circling it. In spring this path is lined with beautiful cherry blossoms. The hill is said to have once been an island, and at the top there is an ancient burial mound.
POINT 6