Blog
Posted: July 31
Princesses of Kyotango
The seven princesses of Kyotango are historic figures and characters from legend. From a legendary angel to a sengoku (warring states) period figure to the mother of an emperor, these women permeate Japanese legends and all of them have a strong tie to Kyotango.
Princesses of Legend
The first two princesses come from popular legends and their stories are known all across Japan. Both of these come from the ancient record "Tangonokuni Fudoki" of which only parts still remain.
Princess Under the Sea, Otohime
The legend of Otohime comes from the story of Urashima Taro, known as Shimako in earlier versions. Shimako worked as a fisherman and one day saved a turtle from a fisherman's net, he was taken to the palace of the Dragon King under the sea as a reward where the turtle transformed into a princess. She kept him entertained there for what felt like several days, before he returned to his village with a treasure box she gave him, and a warning to never open it. Upon his return he discovered that hundreds of years had passed and that everyone he knew before had passed away. In his grief he opened the box and immediately aged. It turned out that Otohime had put his old age in the box.
There is a Shrine at one end of Hatchohama beach dedicated to Shimako, and the legend of Otohime.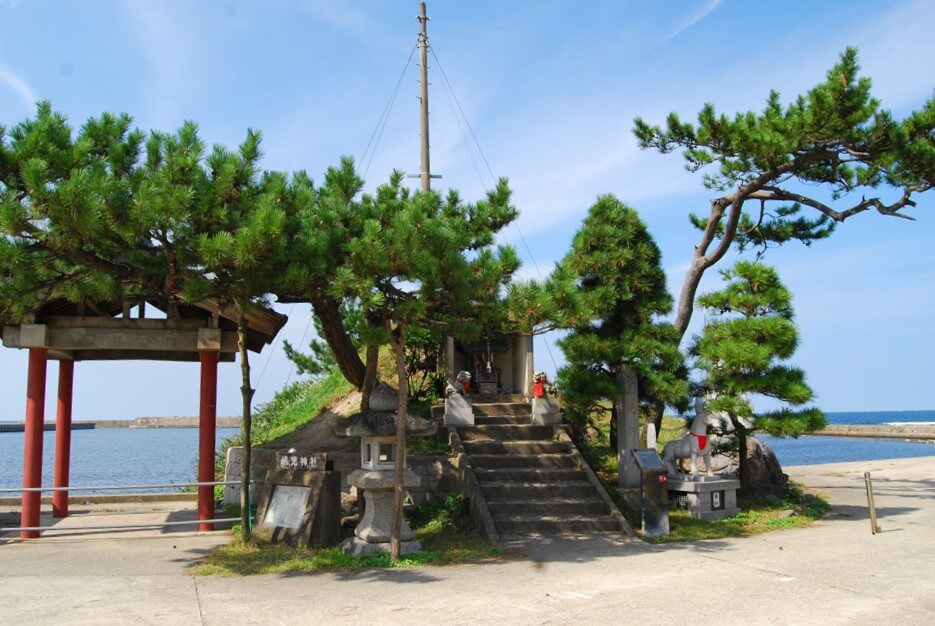 Angel Princess Hagoromo
Kyotango has the oldest claim to the Hagoromo legend, and even here we have different versions. The first is that an angel came to Earth and was swimming in a pond. She was hidden by an elderly couple so she couldn't return to heaven. She lived with the couple for some time making sake, and was later cast out and went to live in another village.
The other version is that after swimming in pond Hagoromo met and married a local hunter. They stayed in Kyotango and made their family here. Hagoromo's only daughter was later enshrined in the Otome Shrine at the foot of Isanagosan Mountain. It's said that if you visit the shrine you will be blessed with a beautiful daughter.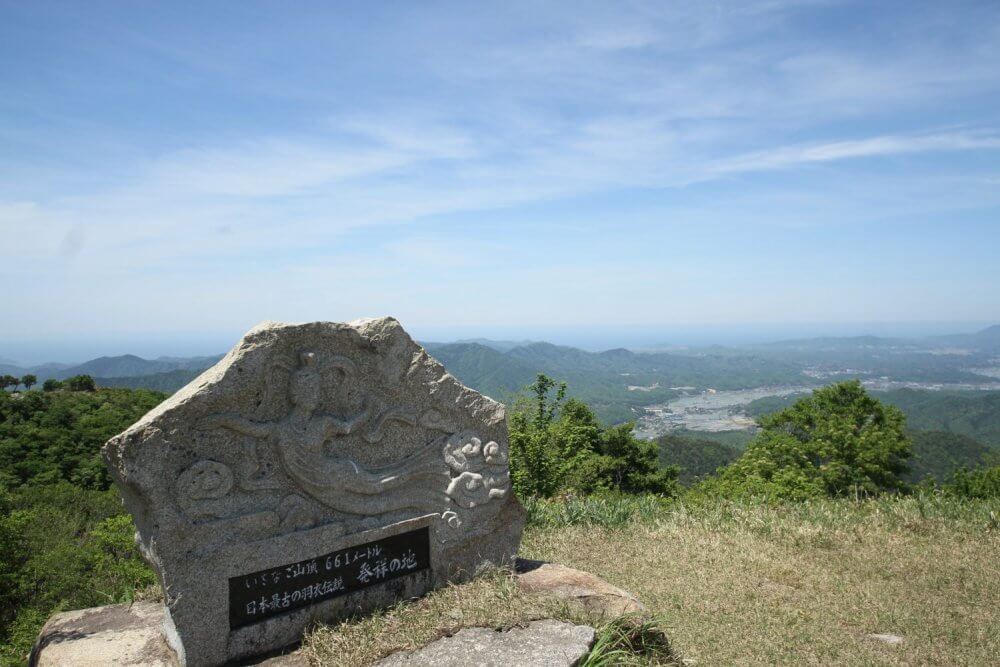 Real "Princesses"
The remaining five princesses were all real people. While they were not all princesses in the sense of being members of a royal family, they were all important figures from history and still have an influence on modern culture.
The Dancing Princess, Shizuka Gozen
The daughter of a zen monk, Shizuka was born on the rocky shores of Amino. After her father passed on she moved to Kyoto with her mother, where she would become a court dancer. Stories claim that she ended a drought after 99 previous dancers had failed to bring forth rain.
She became embroiled in a power struggle between two brothers. Some accounts claim that she fled with her child and survived living in secret, other versions do not have such a happy ending.
Shizuka has a day-use hot spring in Amino named after her as well as a Shinto shrine along the coast next to the village where she was born.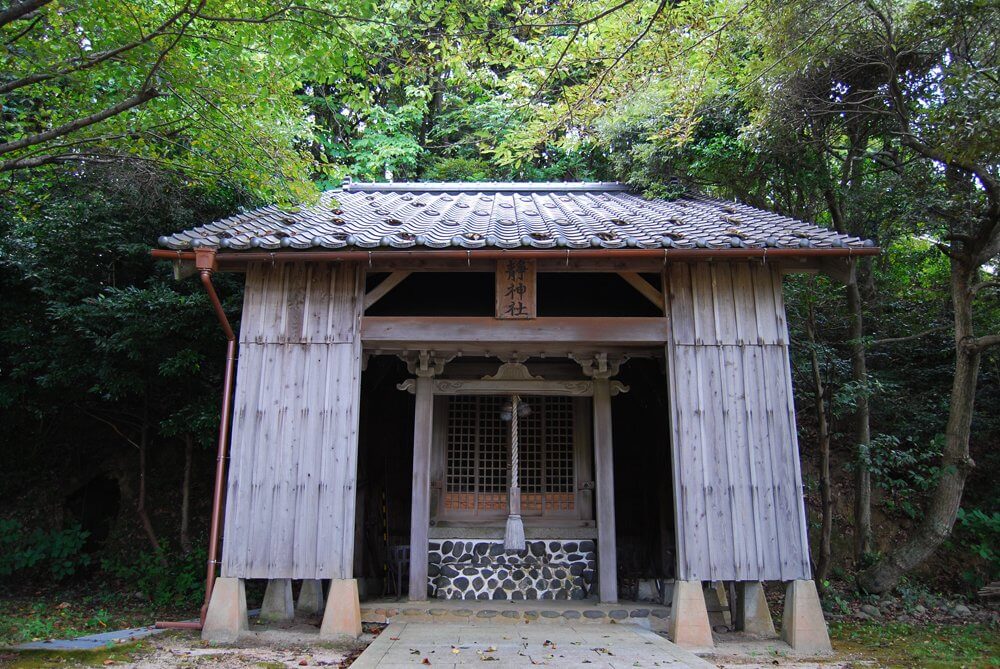 The Emperor's Grandmother, Kawakamino Masuno Iratsume
The daughter of a wealthy family, Kawakamino married the Lord of Tanba, the area between Kyotango and Kyoto. One of her daughters went to become the princess consort to Emperor Suinin, the 11th Emperor of Japan. Of whom one of her sons would become the next Emperor, Keiko. Kawakamino's grand-daughter was also famous, she became known as Yamato-hime, for founding Ise Shrine the first permanent site where the Shinto goddess Amaterasu was worshiped. There are many remains of sites honoring Kawakamino in the Kumihama area.
The Kumano Shrine (Japanese language only) at the top of Mt. Kabutoyama was built in honour to Kawakamino.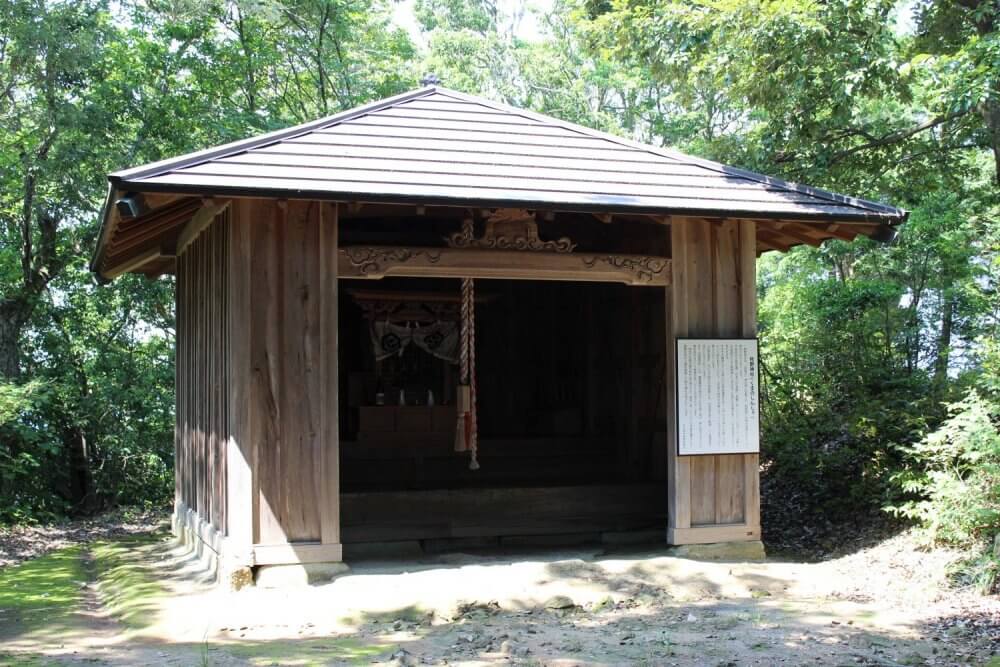 Poet Princess, Ono Komachi
Considered one of the "six immortal poets" Ono Komachi's works are considered to be representative of the Heian period (784-1185). In addition to her poetry she was famed for her beauty. She came to Kyotango later in life, after leaving Kyoto to travel to Amanohashidate she stopped in a village in Omiya and met a man who lived there. She stayed in the area until the end of her days.
Komachi Koen Park in Omiya was named in her honour.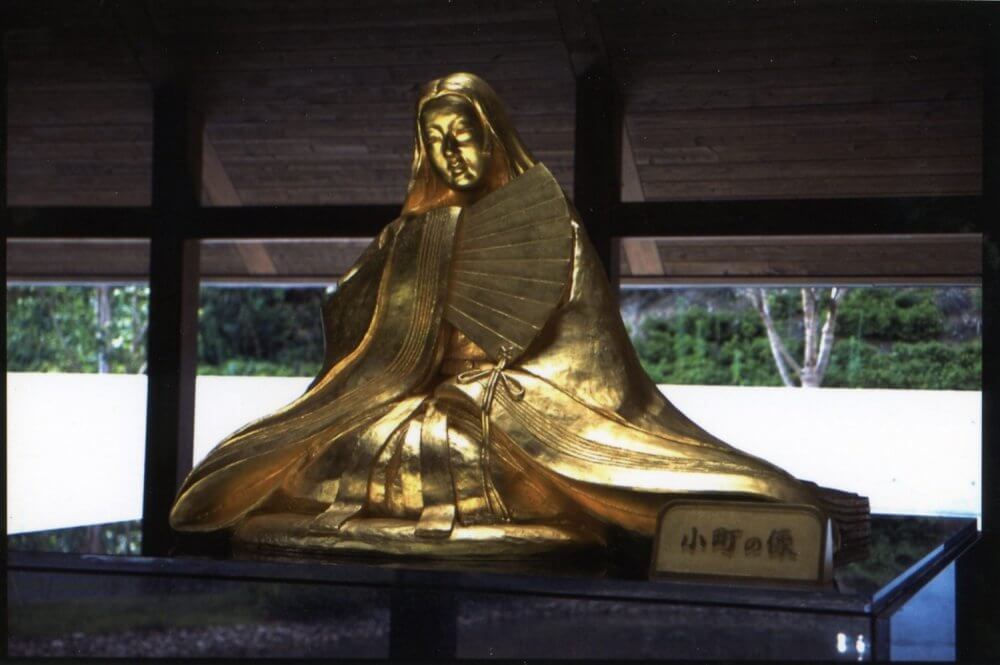 The Empress, Hashiudo Kogo
Empress Hashiudo came to the Tango town of Taiza fleeing a conflict in court. She and her young son Prince Shotoku received a warm welcome in the village. When it was time for them to leave the people of the village asked if they could name the village after Empress Hashiudo. Concerned there may be reprisals for harbouring her, she allowed them to write the name with the same characters 間人 but it was to be read "Taiza" rather than "Hashiudo".
Her son, Prince Shotoku, would go on to be the regent of Japan for a time. He is also credited as the founder of Japanese Buddhism. There is statue next to Tateiwa rock erected to honour both Hasiudo and her son.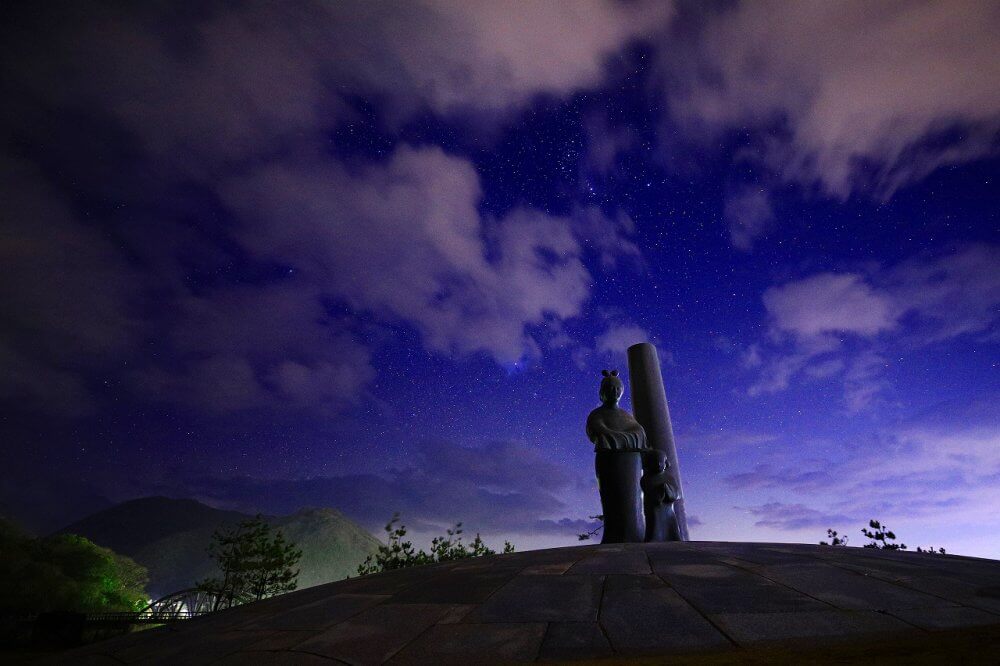 Sengoku Princess, Hosokawa Garasha
Hosokawa Garasha lived during the sengoku (warring states) period. After her father betrayed and killed a powerful warlord her husband asked her to go to Kyotango to live in relative seclusion so she couldn't be captured and used against him. Her retainer while she was in Kyotango was an early adopter of Christianity, and their time together here led her to become a Christian later in her life.
The site of the village where she lived called Midono has a monument dedicated to Garasha, as well as a waterfall named after her.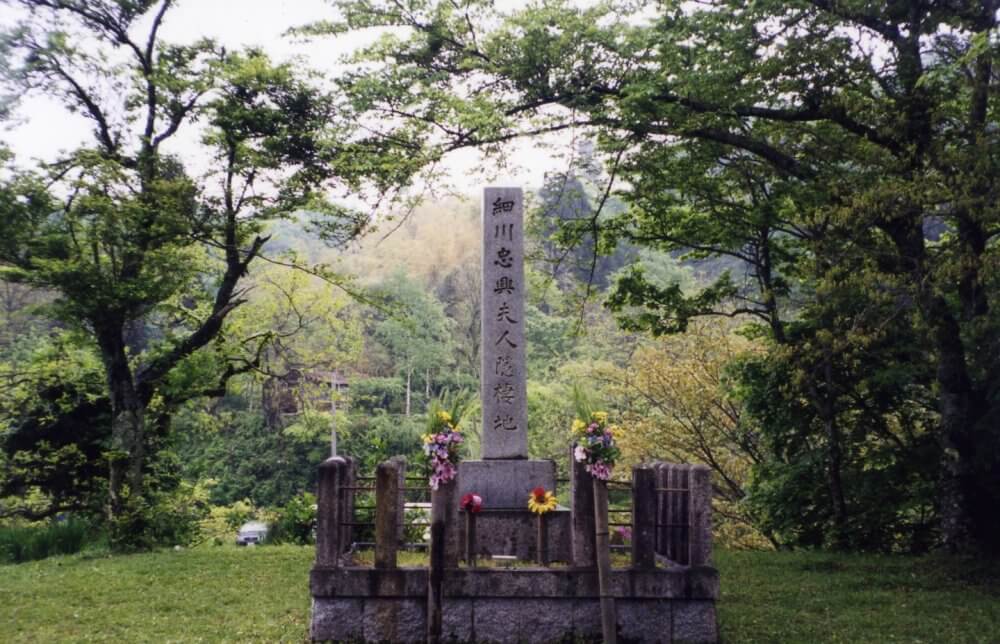 These seven women have all made their mark on Japanese culture. While they may not all have been literal princesses they are held in high esteem in Kyotango.