Mt. Isanago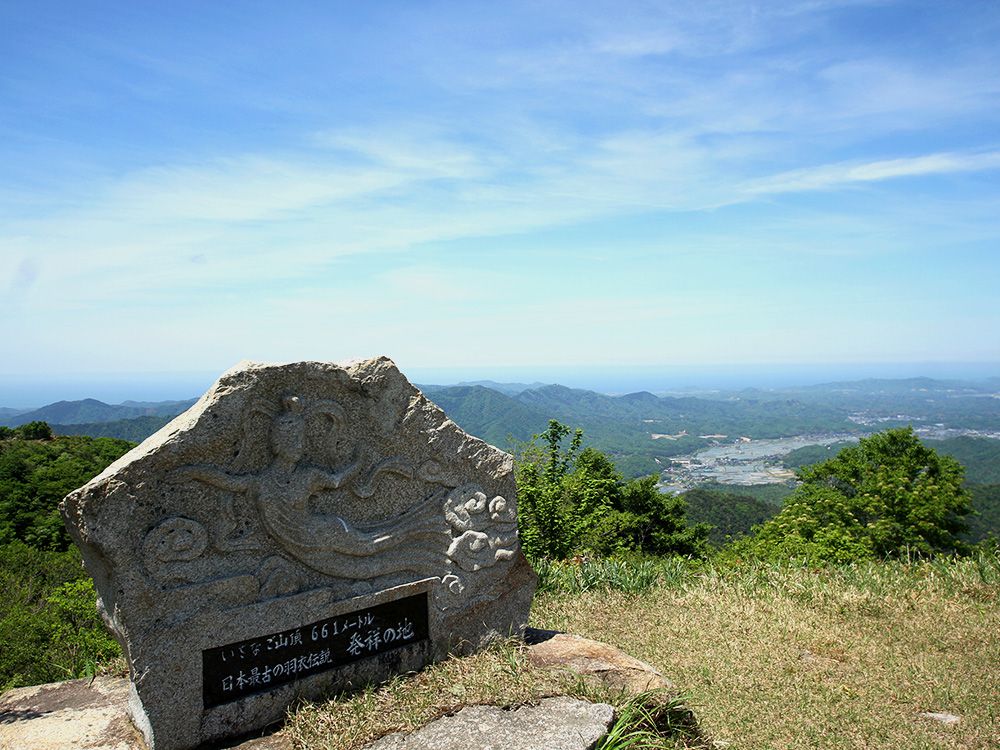 ABOUT
THIS
SPOT
Mt. Isanago, located in Mineyama and has a height of 661 meters. The mountain is famous for being where the Angel Hagoromo, one of Kyotango's 7 princess, landed.
This mountain is the site of the oldest record of the Hagoromo legend.
At the mid-slope of this mountain is "Meike" (Maiden Pond) where the Hagoromo is said to have bathed. There is a monument at the peak, with a magnificent view of Mt. Ooe and Amanohashidate. If you visit the Otome-Jinja Shrine at the base of the mountain, it is said that you will be blessed with a beautiful daughter.
DETAILS
Address

Mineyamacho Masudome, Kyōtango, Kyoto 627-0053