Amino Chirimen – Walking Tour
OVERVIEW
During this course you'll have a chance to learn about one of Kyotango's most important exports. For 300 years chirimen silk has been produced in Kyotango. This special fabric is still shipped to kimono makers across the country and is used to produce top of the range kimono. You'll also get to dye your very own silk handkerchief which you can take home as a souvenir.
*This sample itinerary was inspired by a tour we conducted recently. Kimono hire, as in the photos, is not usually available.*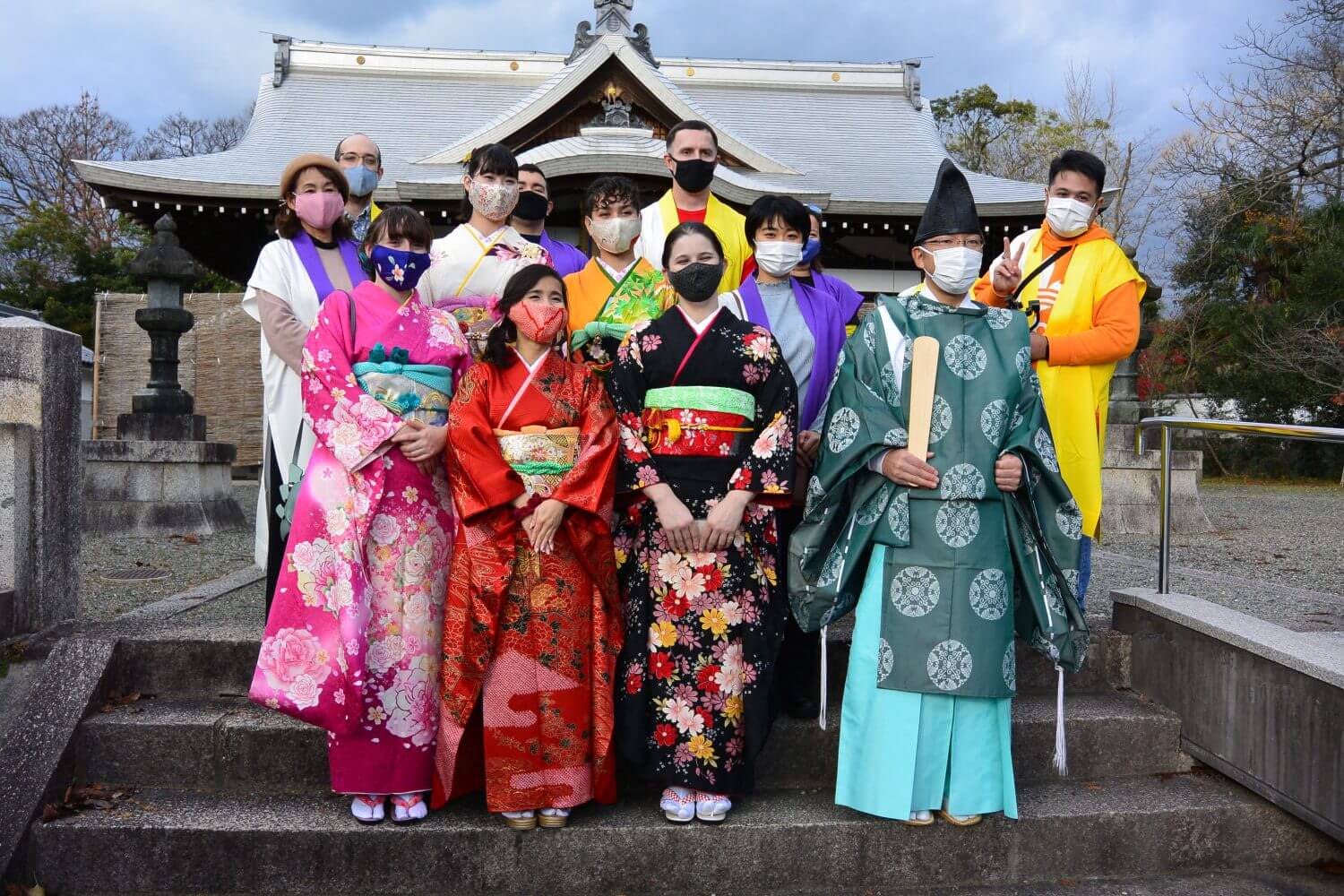 ITINERARY LENGTH
3 hours
SEASON
Spring and Autumn
TRANSPORTATION
Walking
HIGHLIGHTS
See a modern factory where chirimen silk is made
Visit an extensive gift-shop where everything is made from chirimen
Hand dye a chirimen silk handkerchief with a pattern of your choice
DAY 1
Walking Tour Around Amino
This walking tour will take you around the quaint town of Amino. You'll get to learn about chirimen silk, visit a historic shrine, and get hands on with dyeing your own chirimen silk handkerchief.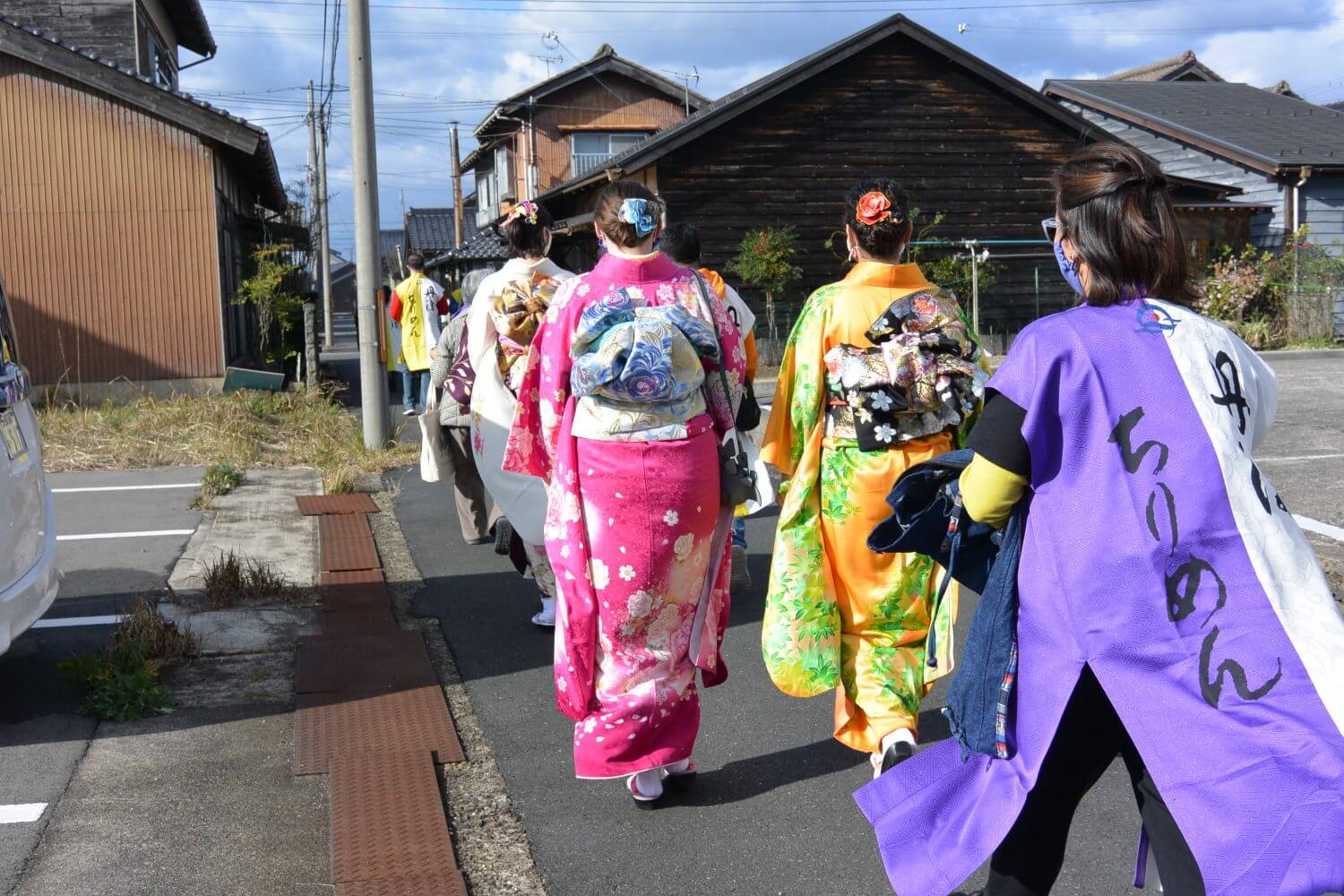 Headout After Lunch
After having lunch at one of Amino's delightful cafes take a walk to Tayuh Textiles, while admiring the traditional wooden houses in the area. The parking lot at Amity Tango has plenty of space making it a good place to set off from.
Walking map to Tayuh
Dining in Amino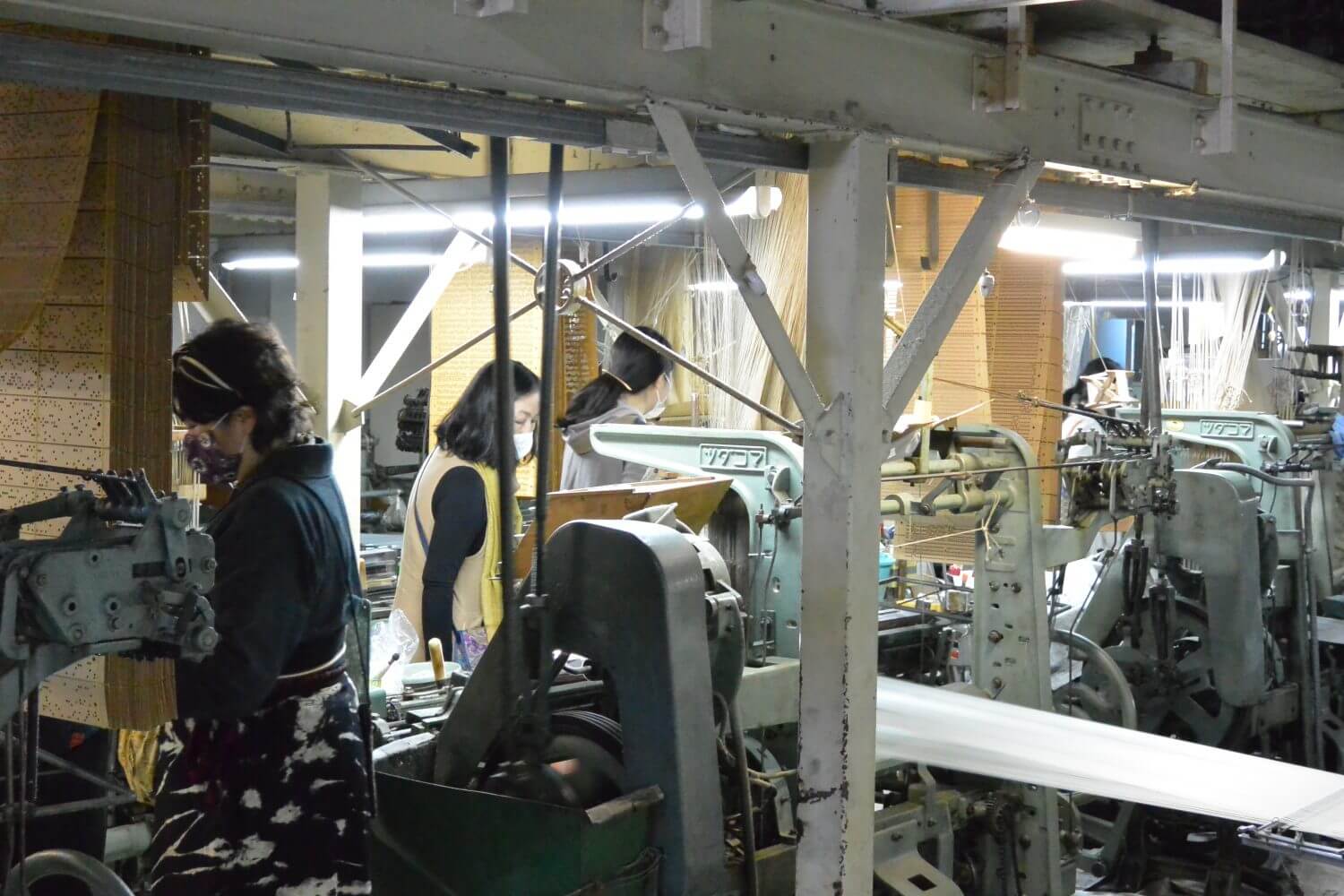 Tayuh Textile Factory
At Tayuh you can see the looms weaving the delicate silk threads into sheets of fine chirimen fabric. They will also share the secret of how chirimen gets its characteristic dimpled texture.
Tayuh Textiles Home Page (Japanese Language)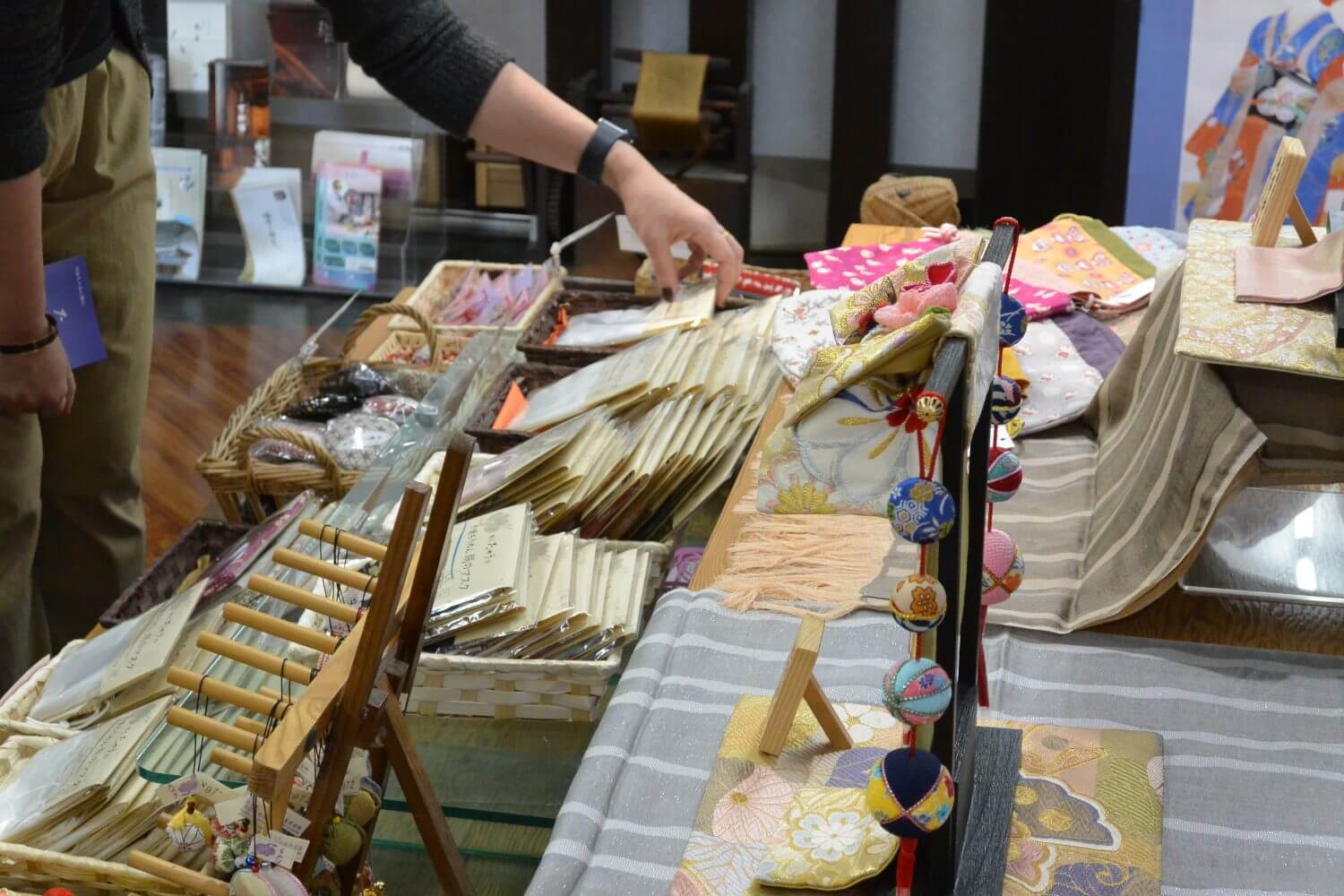 Gift Shop
The gift shop at Tayuh has a wide range of goods all made with chirimen silk as the only, or primary component.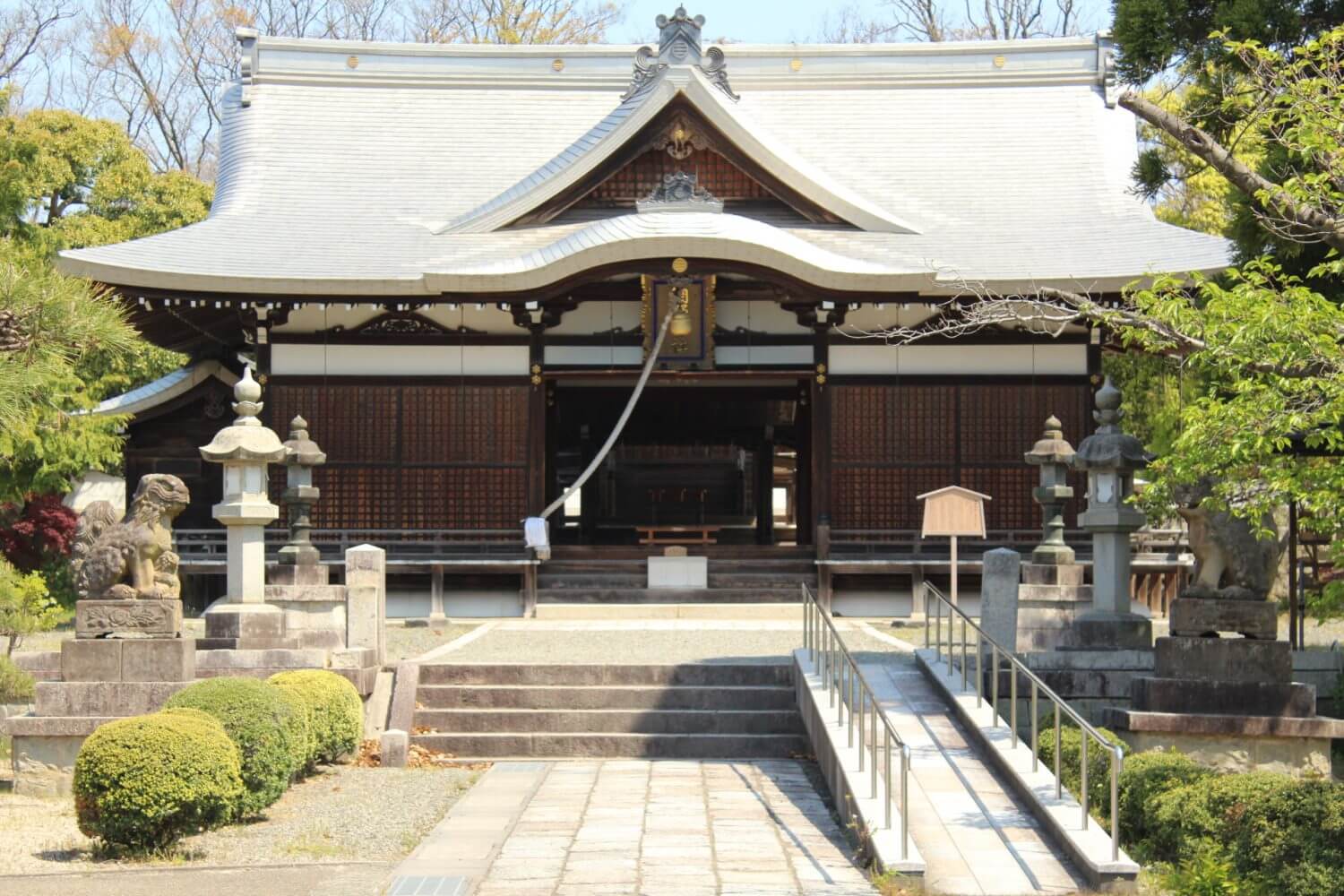 Handkerchief Dyeing at Amity Tango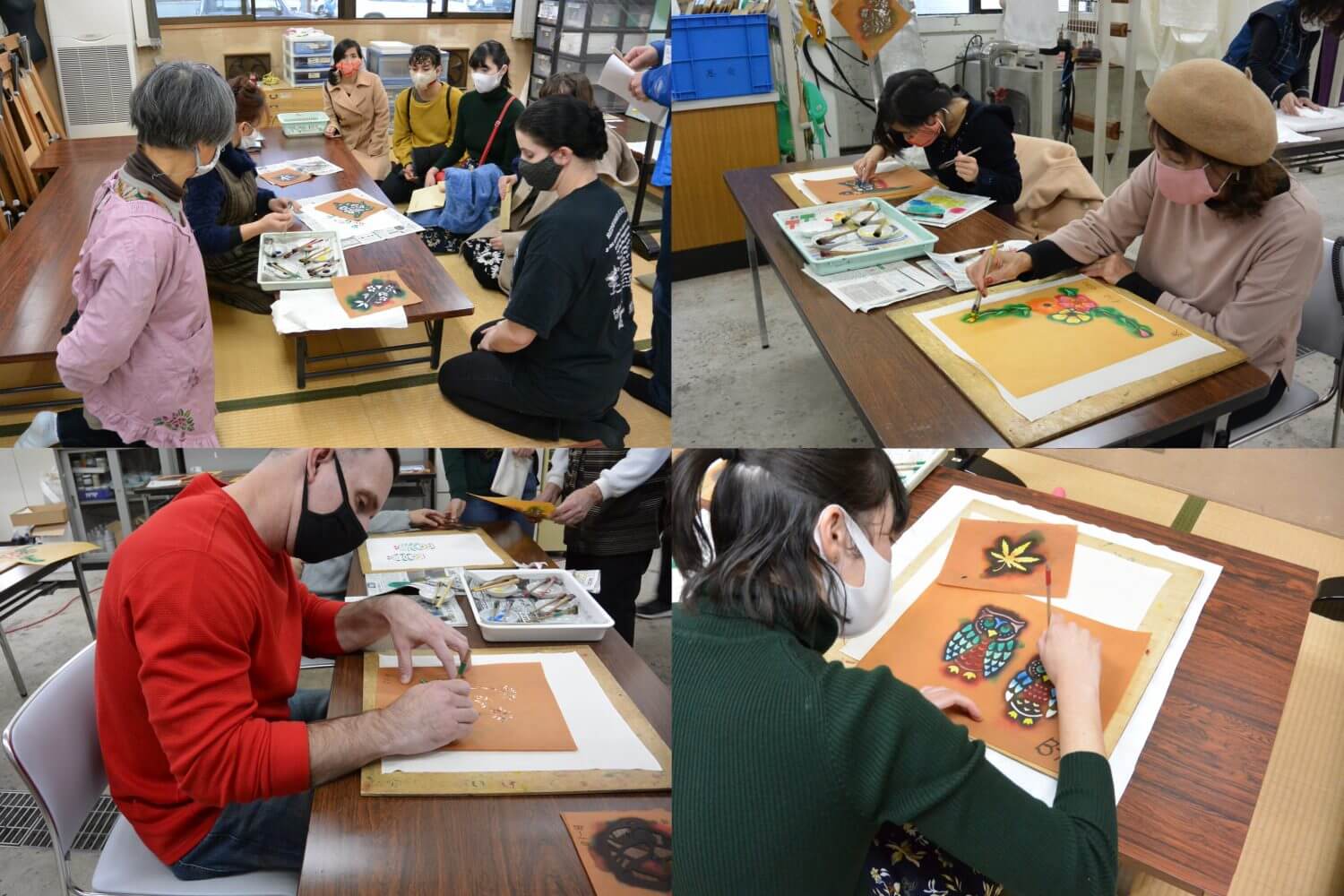 Decorate Your Own Chirimen Souvenir
Express your creativity by choosing your favorite stencil and applying colors however you choose. After you've finished, a staff member will iron your handkerchief to set the colors. Then you can take it home as a keepsake to remember this special fabric. They make great gifts, or a decoration to hang on the wall. Make sure you book in advance, link is below. Read more about our tour on the other link below
Chirimen Handkerchief
1650 yen
Cotton Handkerchief
1100 yen
Handkerchief Dyeing Activity
The Quest for Silk Tour - More Info