Tango Chirimen Silk Handkerchief Dyeing
Due to the State of Emergency caused by the COVID19 outbreak, this activity is temporarily unavailable.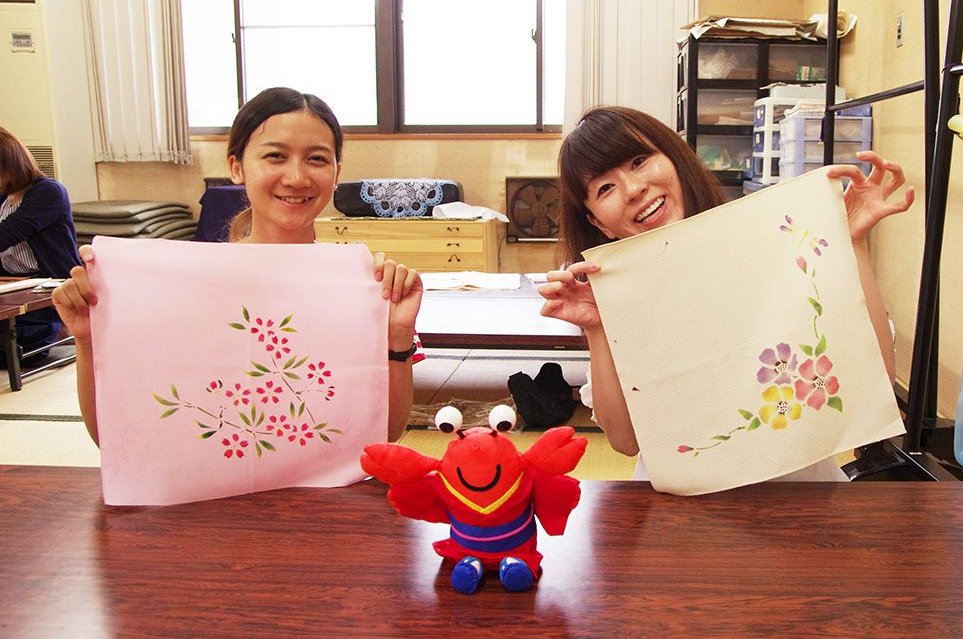 Dye Your Own Silk Handkerchief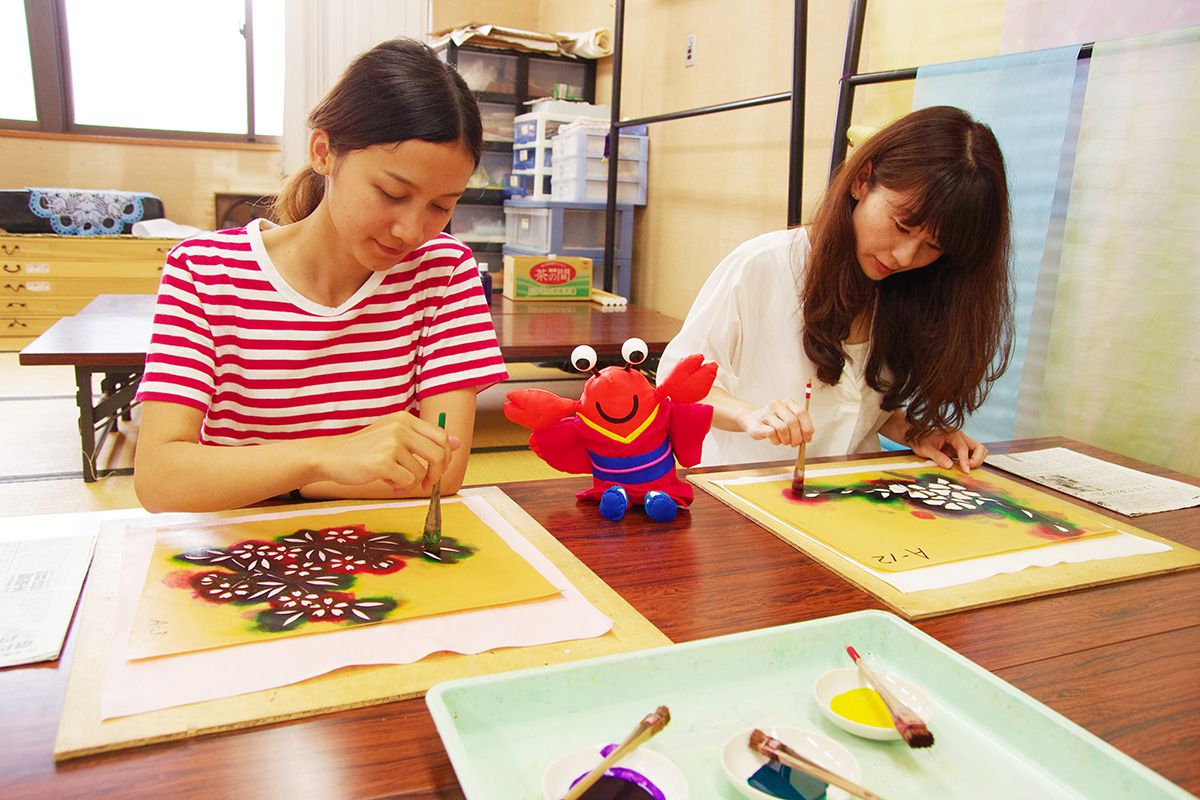 Learn about Tango Chirimen silk and have fun dyeing a Tango Chirimen Silk Handkerchief. Tango Chirimen silk is a Kyotango original product that is well known for its high quality and soft texture. It makes a great souvenir or gift.
DETAILS
ACCOMPANYING GUIDE
(INCLUDED OR NOT)

Not
MINIMUM NUMBER OF PEOPLE

1
MAXIMUM NUMBER OF PEOPLE

40
MEETING PLACE

Amity Tango
Amity Tango
IMPORTANT INFORMATION

Availability: All year round
Time: 10am to 3pm
Place: Amity Tango
Price: Tango Chirimen Silk Handkerchief dyeing 1,650 yen
Cotton Handkerchief dyeing 1,100 yen
Capacity: 1 to 40 people
MUST READ NOTES

Reservations must be made at least 3 days in advanced.
To make reservations you must send an email request.
Use the form located bellow to send a request for reservations.
PRICES

| | |
| --- | --- |
| Tango Chirimen Silk Handkerchief Dyeing | Cotton Handkerchief Dyeing |
| 1,650 yen | 1,100 yen |
Request a reservation
This is a form to request a reservation for this activity and does NOT guarantee your reservation. You will be contacted and notified by staff about your request and be sent a confirmation email later on.
Request Form
Please fill out all required (*) fields.