Kyuso Beach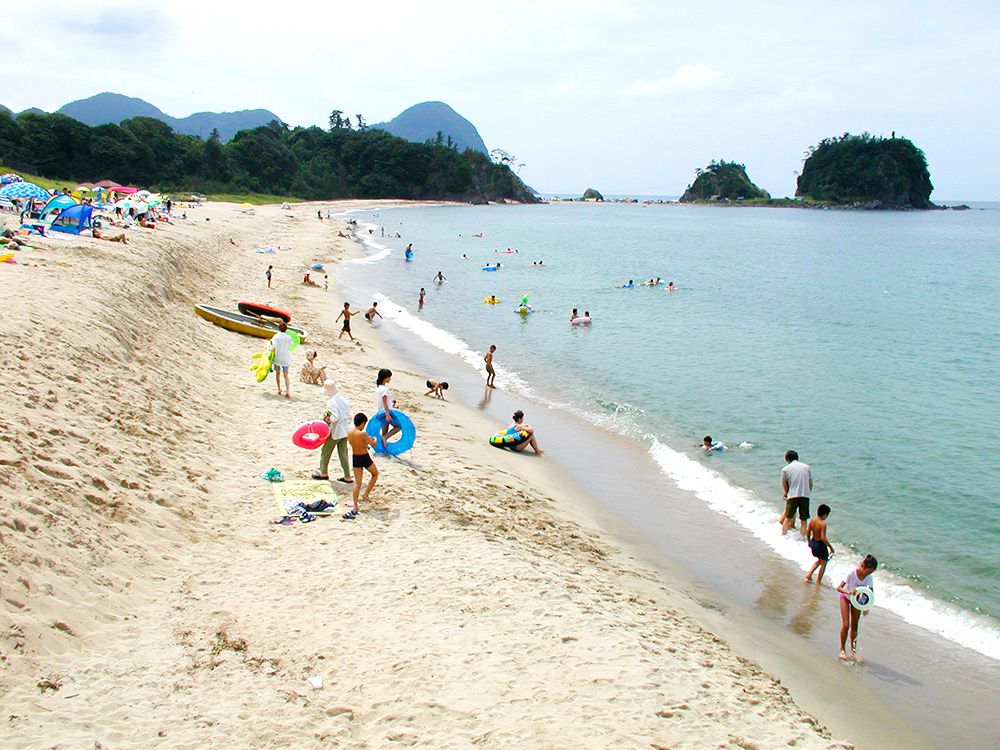 ABOUT
THIS
SPOT
Kyuso Beach, located in Tango, is located next to Takashima Beach. It is a small beach recommended for visitors who want a safe beach experience splashing on a quiet shore. Kyuso Beach has vivid, clear blue waters which are very beautiful.
This beach is about 10 minutes away by foot from the nearest day-use hot springs facility.
The water quality of this beach has been rated A, meaning it is of very good quality.
Details:
2023 Open Season: 15th July to 20th August
Parking Fee Daytime: 1,500 yen
Use of the BBQ Site: 500 yen/person
DETAILS
Address

Tangocho Kyuso, Kyōtango, Kyoto 627-0242
Business Hours

Beach Season: July 17th to August 15th