Nyoi-Ji Temple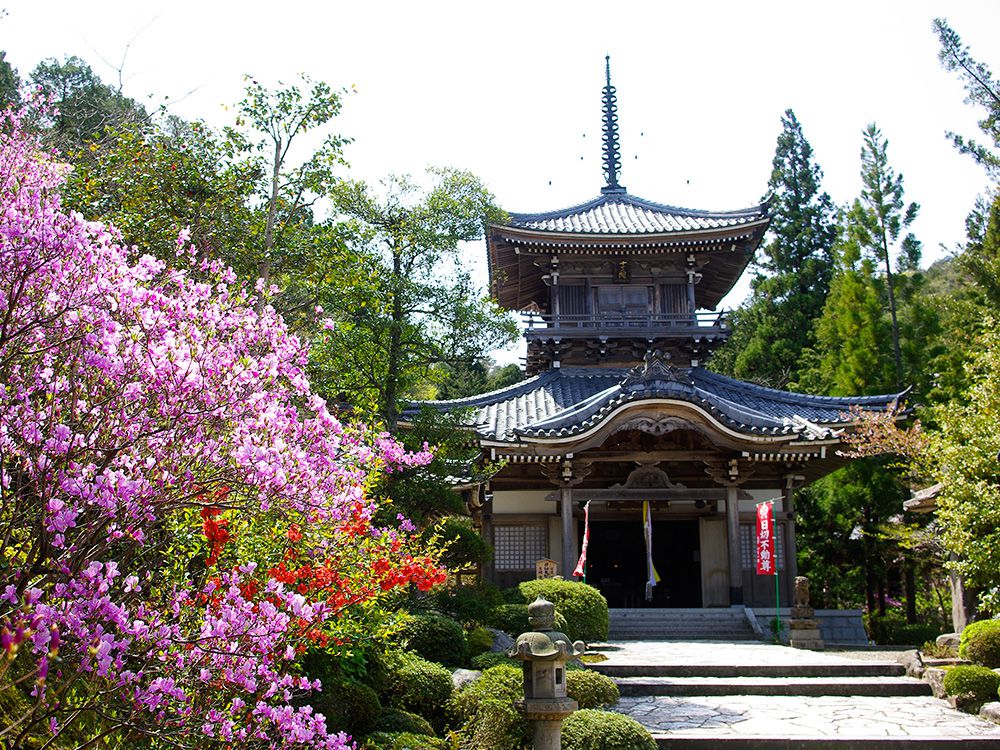 ABOUT
THIS
SPOT
The large, well-kept grounds of Nyoi-Ji Temple are covered in various flowers, trees, and wild plants. Its beauty shifts continually from early spring until autumn. You are free to explore within the temple's gates. In spring, around April, about 10,000 bulbs of Mitsuba Tsutsuji, three leaved azaleas, flowers that are native to the area, blossom simultaneously, attracting many visitors.
In front of the temple's gates is a calm, inland bay providing a bountiful, natural, environment with a striking view.
The "flower sermon" by the Nyoi-Ji Temple monk is also popular. The Higiri Fudo-son Festival is held in the spring, and in summer the Sen-nichi-e Festival is held. Nyoi-Ji is one of the 25 Kansai Flower Temples.