Shotenkyo & Kazuranohama Beach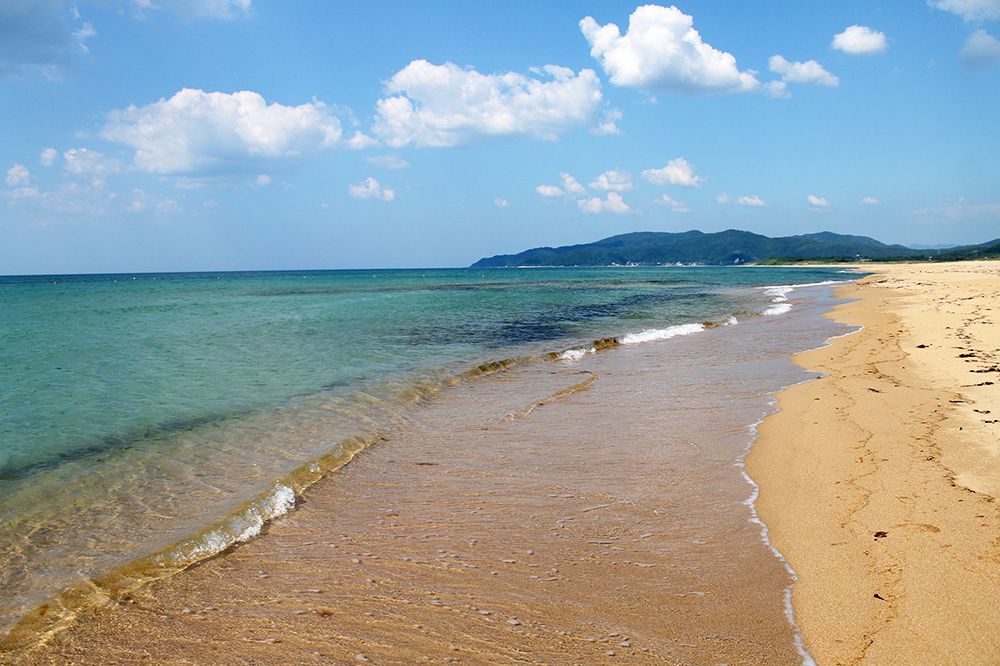 ABOUT
THIS
SPOT
KazuranoHama Beach, in Kumihama, is located on the longest beach in Kansai (8 km). It is on the beautiful sandbank, Shotenkyo, that separates Kumihama Bay and the Sea of Japan.
This beach is beautiful with its clear, shallow waters, white sand, and is lined by green pine trees.
There is also camping available on the beach.
The water quality of this beach has been rated AA, meaning it is of exceptionally good quality.
Details:
2023 Open Season: 15th July to 20th August
Parking Fee Daytime: 1500 yen
DETAILS
Address

431-3 Kumihamacho Omukai, Kyōtango, Kyoto 629-3423
Business Hours

Beach Season: July 17th to August 22nd