Original Silk Coaster Hand-Weaving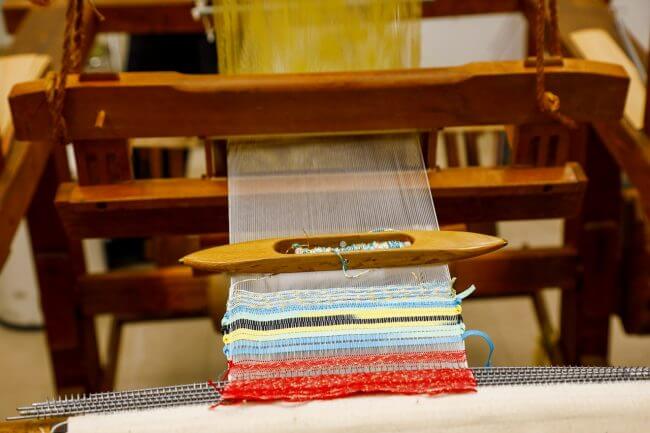 Loom weave your own silk handkerchief

Using an authentic wooden loom run silk threads back and forth to weave your own unique silk coaster.
DETAILS
SCHEDULE
(Some times may differ)

Available all year round, bookings can be made between 10am and 3pm, it takes about 40 minutes.
Schedule
1 Pick colours for the weft threads.
2 Weave your coaster
3 Remove coaster from the loom and make tassels around the edge.
ACCOMPANYING GUIDE
(INCLUDED OR NOT)

Not
MINIMUM NUMBER OF PEOPLE

1
MAXIMUM NUMBER OF PEOPLE

2
MEETING PLACE

Amity Tango
Amity Tango
IMPORTANT INFORMATION

English Speaking Staff are Not Available
MUST READ NOTES

Reservations must be made at least 3 days in advanced.
To make reservations you must send an email request.
Use the form located below to send a request for reservations.

Regularly closed on Tuesdays.
Closed Dec. 28th - Jan. 3rd.

Cancellations must be made before the day of reservation. Cancellations made after 4:00pm JST the day before will be treated as same day cancellations.
The following conditions may also be treated as same day cancellations:
1 Cancellation requests made when the activities are closed (usually, but not limited to, Tuesdays).
2 Cancellation requests made when Kyotango Tourism Association is closed (usually, but not limited to, Sundays).
PRICES
CANCELLATION FEES
ACCEPTED PAYMENT TYPES

Cash on the day
COMPANY INFORMATION
Request a reservation
This is a form to request a reservation for this activity and does NOT guarantee your reservation. You will be contacted and notified by staff about your request and be sent a confirmation email later on.
Request Form
Please fill out all required (*) fields.