Welcome to


The Food Paradise
in Kyoto's Seaside


Just 90 Minutes North of the City

Travelling north from Kyoto City will bring you to Kyotango which has some of the freshest winter crabs in Japan.

Brought in over the rough winter waves these "Taiza Crab" are the taste of winter in Japan.

Take a break in your busy holiday, relax in a luxury ryokan, unwind in your private bath, enjoy local sake and delicious food.

Make your winter holiday complete in Kyotango.


Discover the wonders of the
"phantom" Taiza Crabs
while relaxing in your ryokan inn.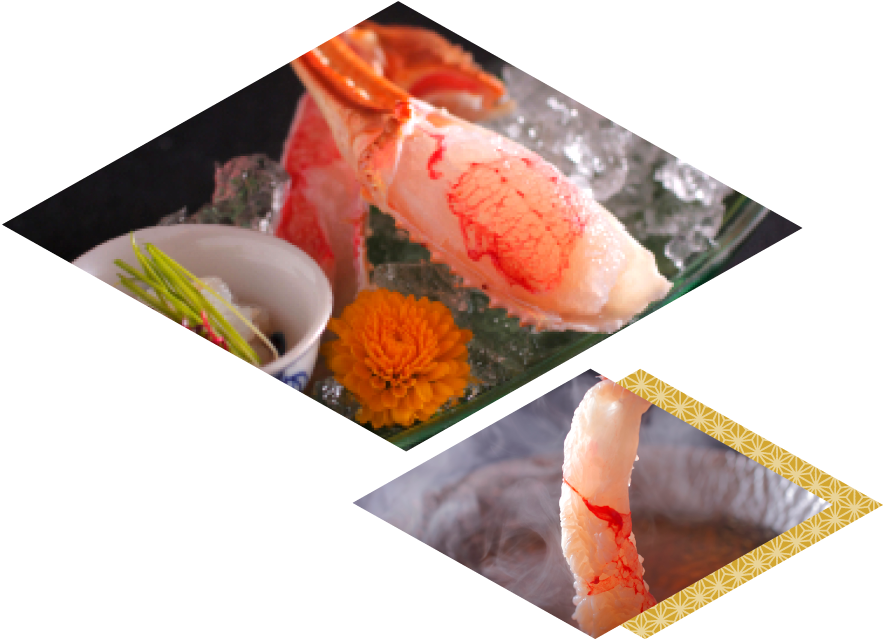 Taiza crab is famous for the small hauls, leading to it being called "phantom" crabs by some. With fishing grounds nearby they are landed in port on the same day as they are caught. They can even be served that evening in local ryokan inns, making them among the freshest in Japan.

Each ryokan inn has their own specialties in how they prepare the crab, but you will be surprised by the variety of dishes in just one meal. Including: raw crab sashimi, grilled, boiled and tempura fried crab and a lot more on offer.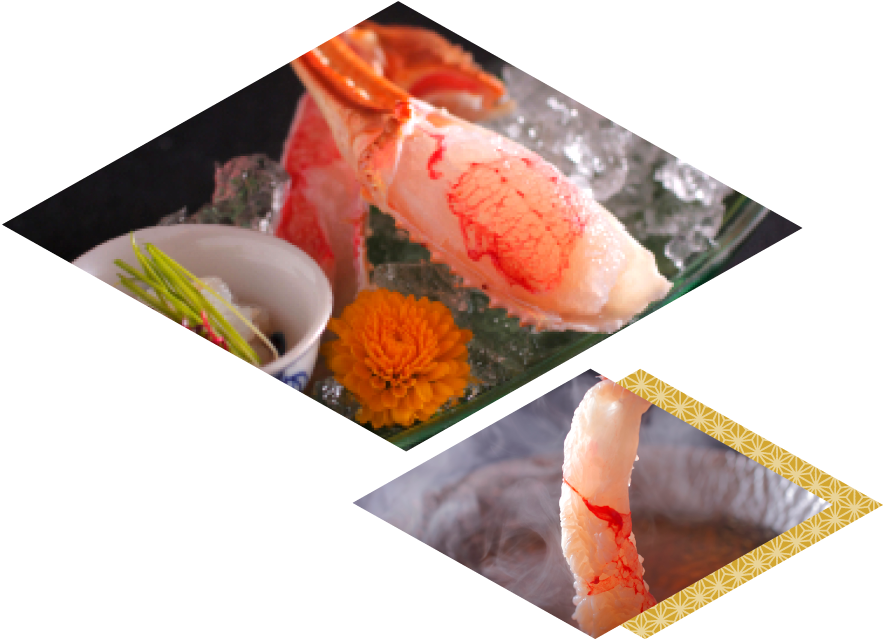 With a selection of 180 inns to choose from, you'll discover the ideal place to create unforgettable memories.

UNWIND IN LUXURIOUS SURROUNDINGS
Kyotango's ryokan inns will keep you in outstanding comfort with attentive service and comfortable beds. You can relax in the warmth and comfort of your room while enjoying views of the sea raging outside. You will feel like royalty in select ryokans with the chance to have your voluminous meal served in your room with delicious local sake.

Warm yourself up with a luxurious soak in your private bath, or experience the mineral rich waters of the communal hot spring onsen. With 40 different hot spring sources in Kyotango, it is the number one hot spring spot in Kyoto prefecture.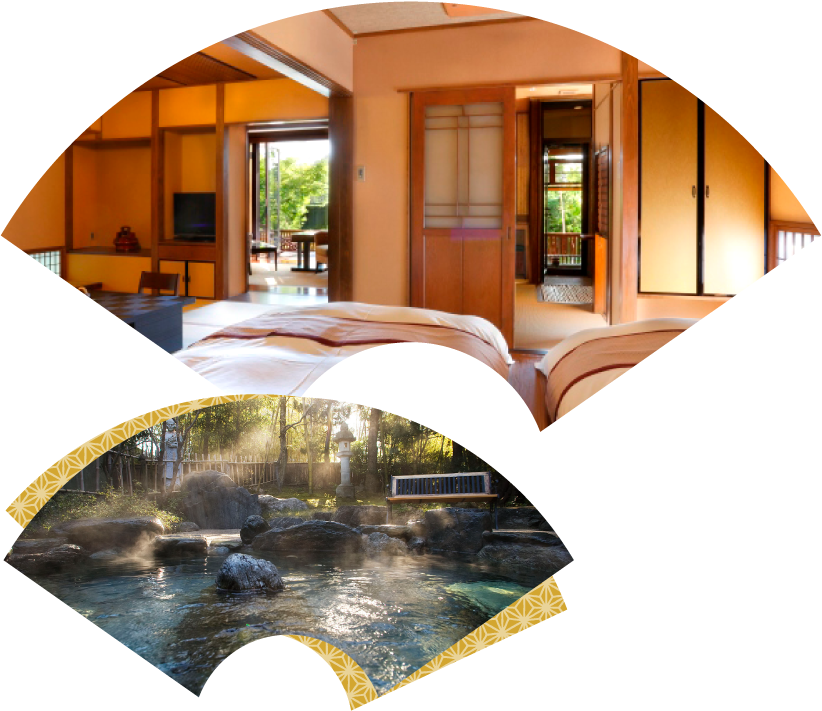 Experience Japan's
winter flavours
While a crab meal is an experience in and of itself, it is by no means
the end of the winter dining experience in Kyotango.
The food paradise that is Kyotango has
many more luxury foods to try.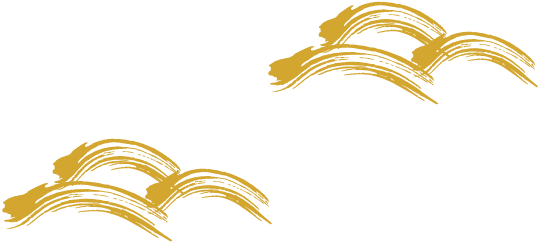 FOOD ONLY FOUND HERE

COPPEGANI

The female snowcrabs are called coppegani and are much smaller than the males. Their fishing season is also much shorter, from November 6th to the end of December. Though they are small, they are big in flavour and are a favourite among Kyotango's residents.

ANOTHER TASTE OF WINTER

KUMIHAMA OYSTERS

The oysters grown in Kumihama Bay gain their nutrients from the surrounding hills. As the rain water flows into the bay it picks up minerals from the forests and brings them to the oysters which grow big and delicious.

PAIRS WELL WITH CRAB

LOCAL SAKE

Kyotango has a long history of sake making and has five sake breweries still operating to this day. The subtle flavours of the local sake complement the rich flavours of the crab. A warm cup of sake is also a great way to relax on a cold winter's day.