Summer Seaside Plan
OVERVIEW
Kyotango has lots of beautiful and varied coastline. From white sand beaches to jagged rocky cliffs and everything in between.

This Summer Seaside Plan will show you lots of ways to enjoy the Sea of Japan. With suggestions for activities for a day at the beach, boat tours, and sea kayaking you're sure to get the most out a summer trip to Kyotango.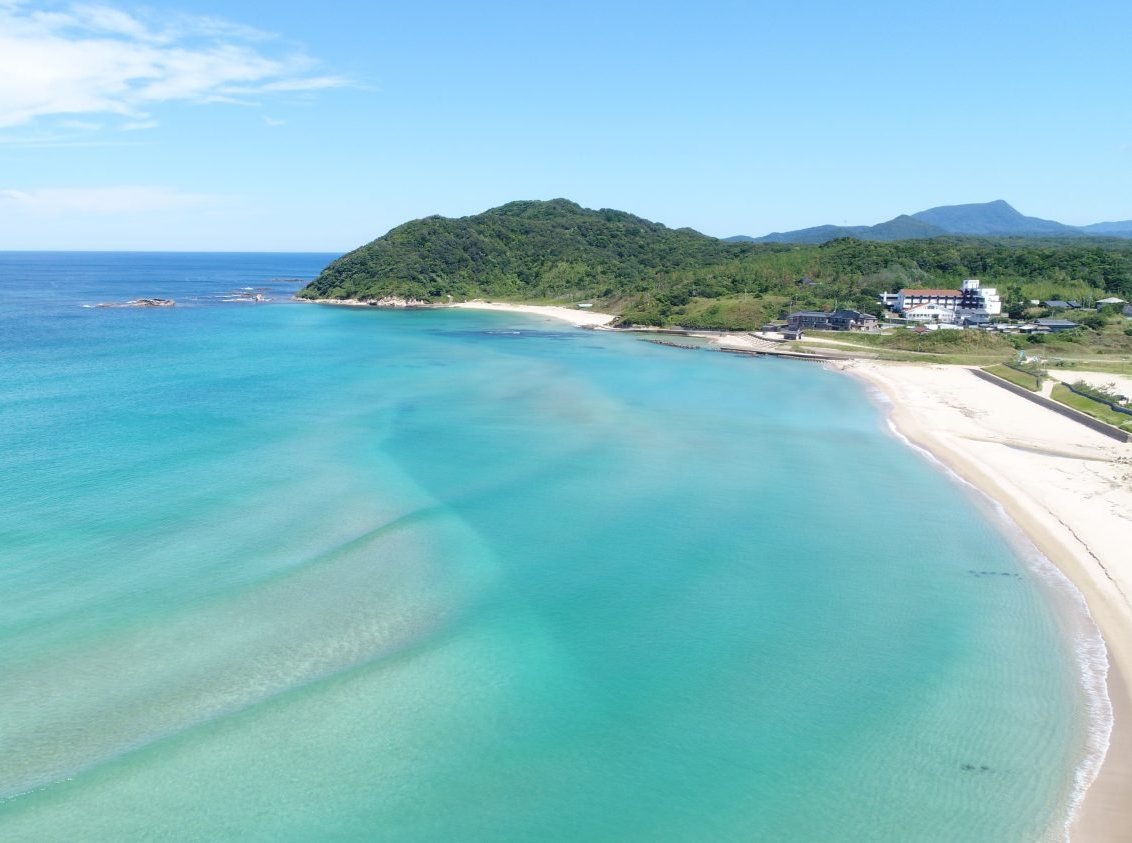 ITINERARY LENGTH
3 Days
SEASON
Summer
TRANSPORTATION
Rental Car
HIGHLIGHTS
Take a boat tour around Kumihama Bay
Enjoy a day at the beach and try Stand-up Paddle Boarding (SUP)
Have a beach BBQ
Explore beyond the beach to find hidden coves with a sea kayak tour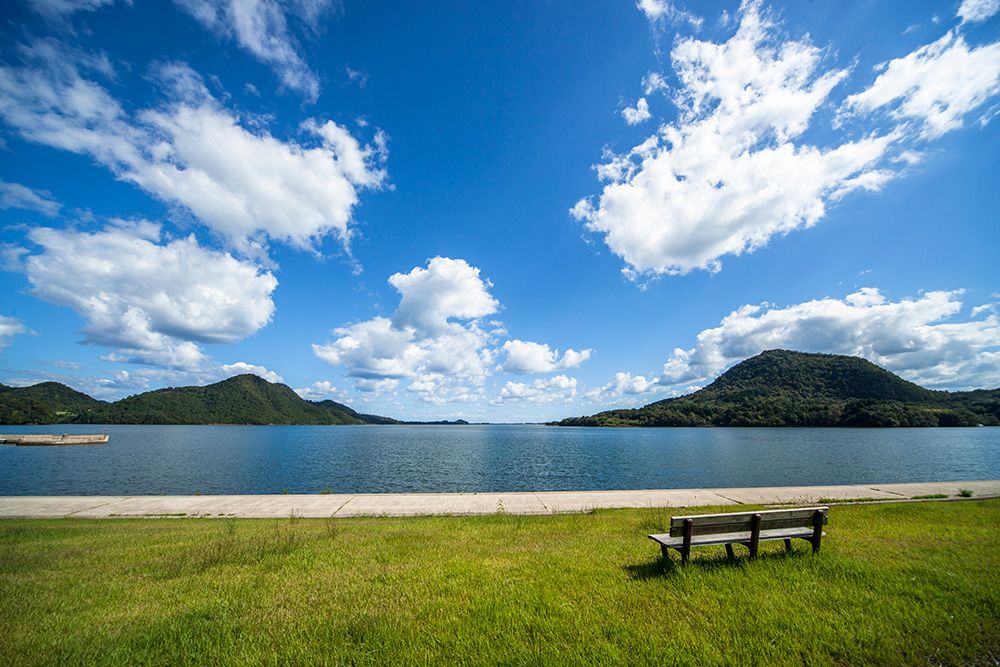 DAY 1
Boat Tour After You
Arrive in Kyotango
After enjoying the drive through the hills of Kyoto you will arrive in Kyotango just in time for lunch. Afterwards you can set out on a boat tour around Kumihama Bay. Finally after trying some local sake, ice cream, fruits or all three, take a walk around the delightful Shotenkyo area before settling in to your ryokan for the night.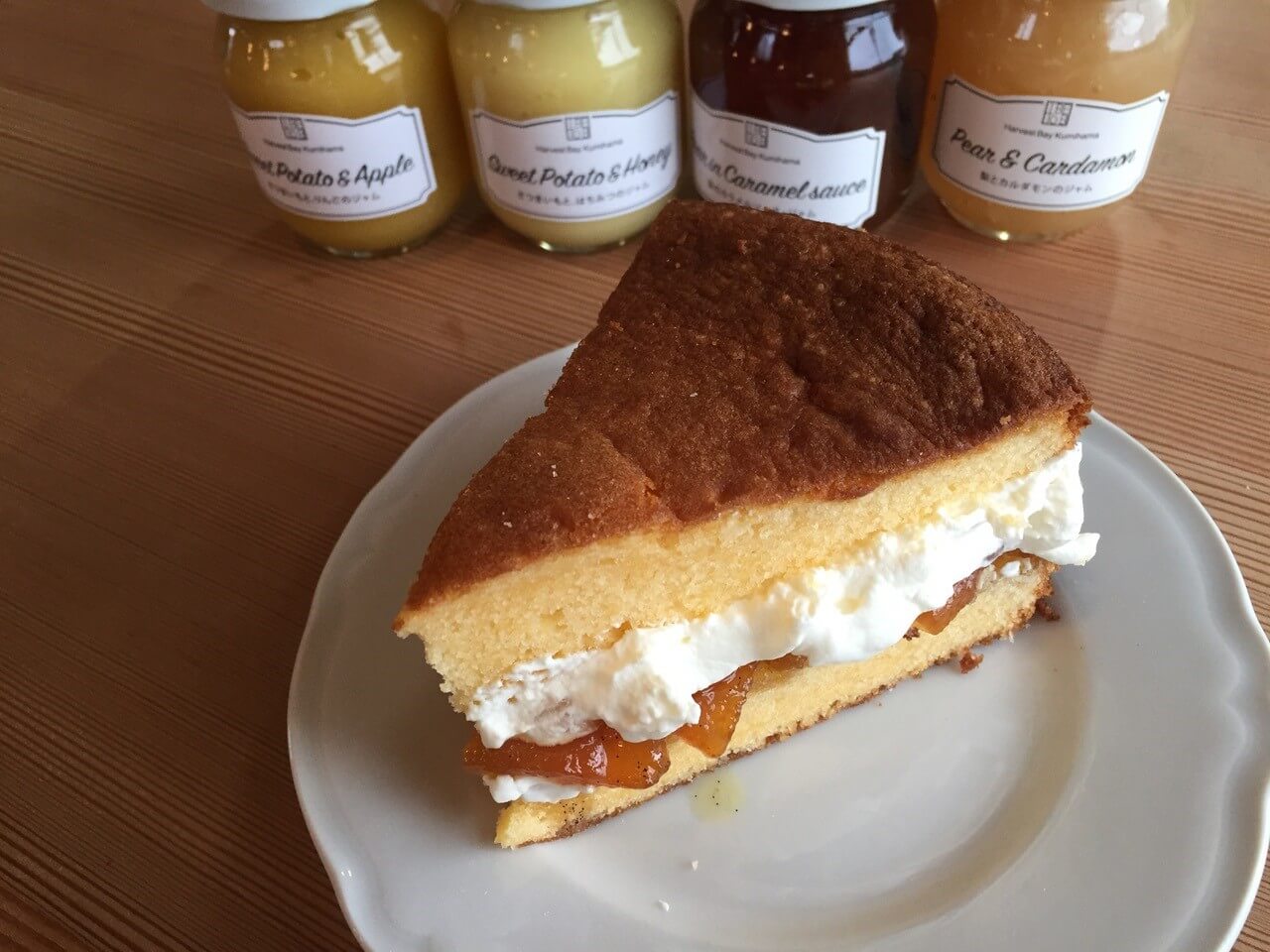 Lunch At Heron
Have your lunch by the bayside at the quaint waterside cottage Heron. The menu is simple but features local produce and homemade cooking. The desserts are a must try with seasonal items as well as victoria sponge cake made with local fruit jam.
More Info
More dining in Kumihama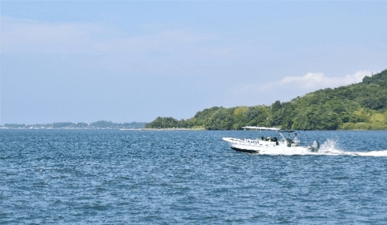 Take a Boat Ride Around Kumihama Bay
The boat captain will be your guide as he takes you to visit a deserted island. The captain likes to give you a rush so brace yourself for the speed to change, it's sure to be a thrill. They have plans for just a sightseeing boat trip, a BBQ trip and various overnight stay plans. You're sure to find the plan for you.
Boat Capacity:
10 people
Boat trip fee:
¥2000 (drink included)
Drive Around the Bay to Shotenkyo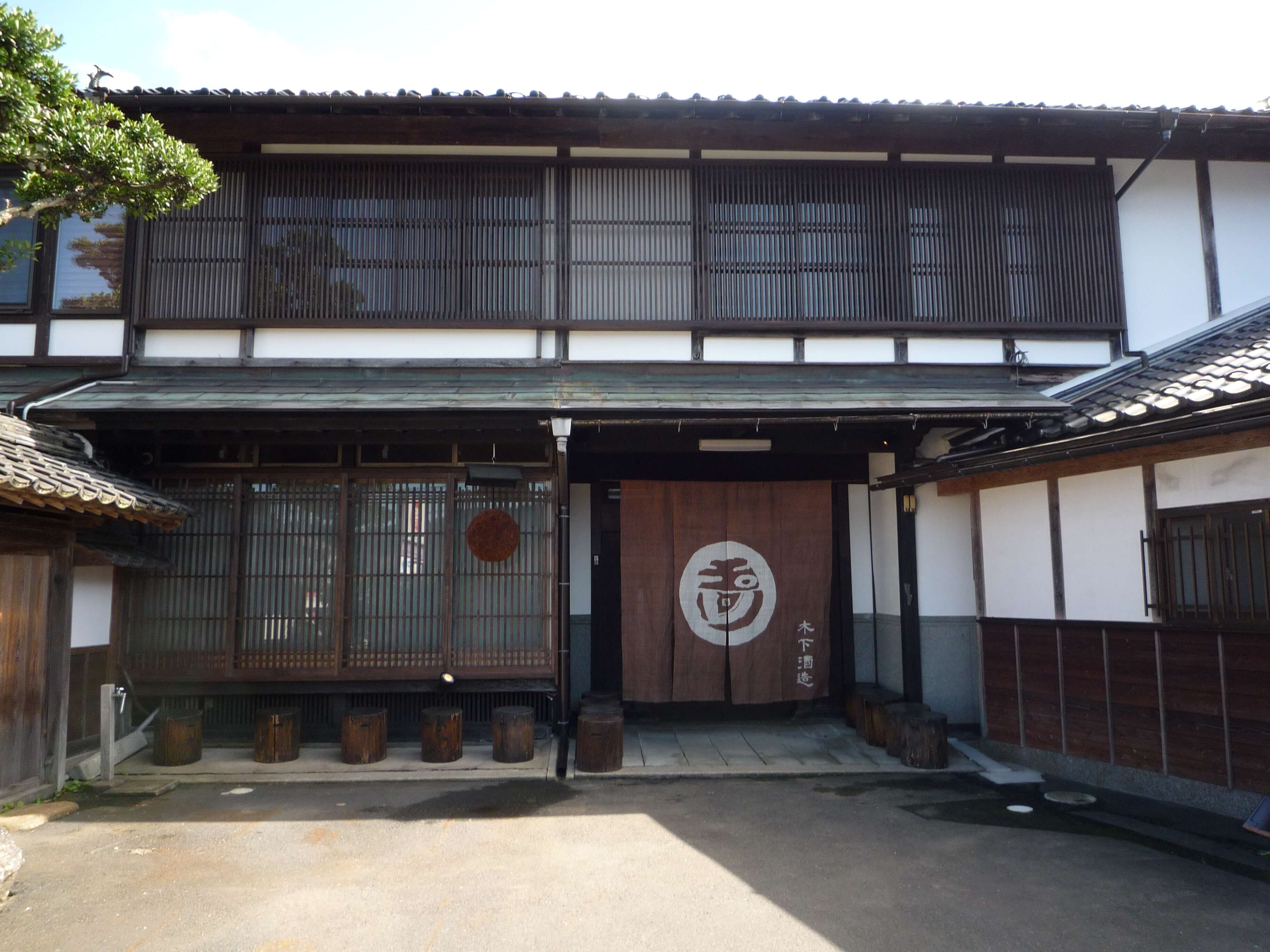 Local Sake Tasting
As you drive around the bay take a stop at Kinoshita Brewery. Here you can enjoy a sake tasting, and shopping for some tasty locally brewed sake. They also have non-alcoholic sake flavoured soft serve ice cream for designated drivers and minors.
Please note:
Japan has a zero-tolerance policy on drink driving, so the driver unfortunately cannot taste any sake.
Kinoshita Brewery Website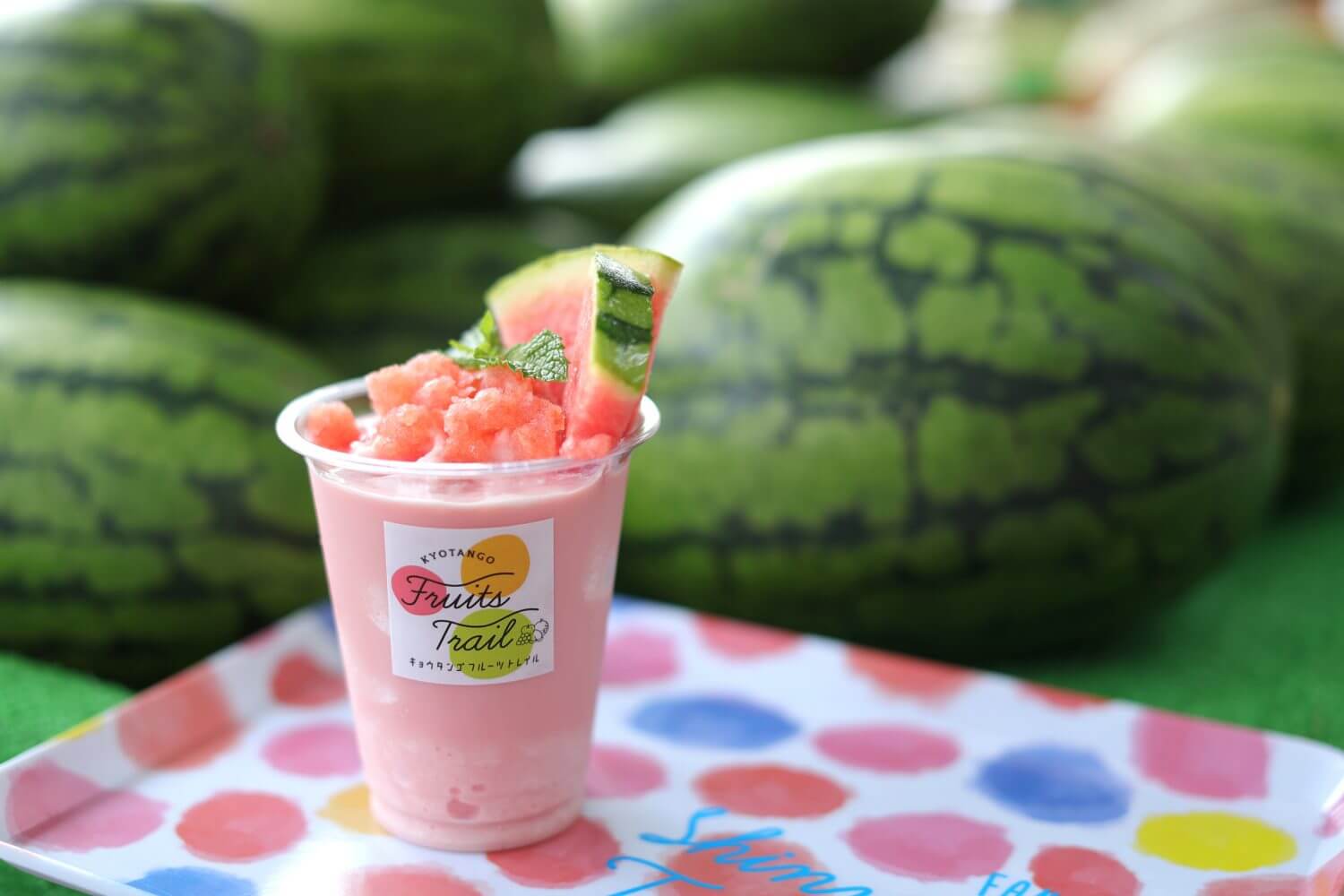 Fruit Smoothie
Between Kumihama and Shotenkyo there are a lot of fruit stands along the road, they are associated with local farms and orchards selling to passersby. While all are worth a stop, a few of them are part of the 'Fruits Trail' which sells frozen fruit smoothies, a delicious way to keep cool.
Kyotango Produce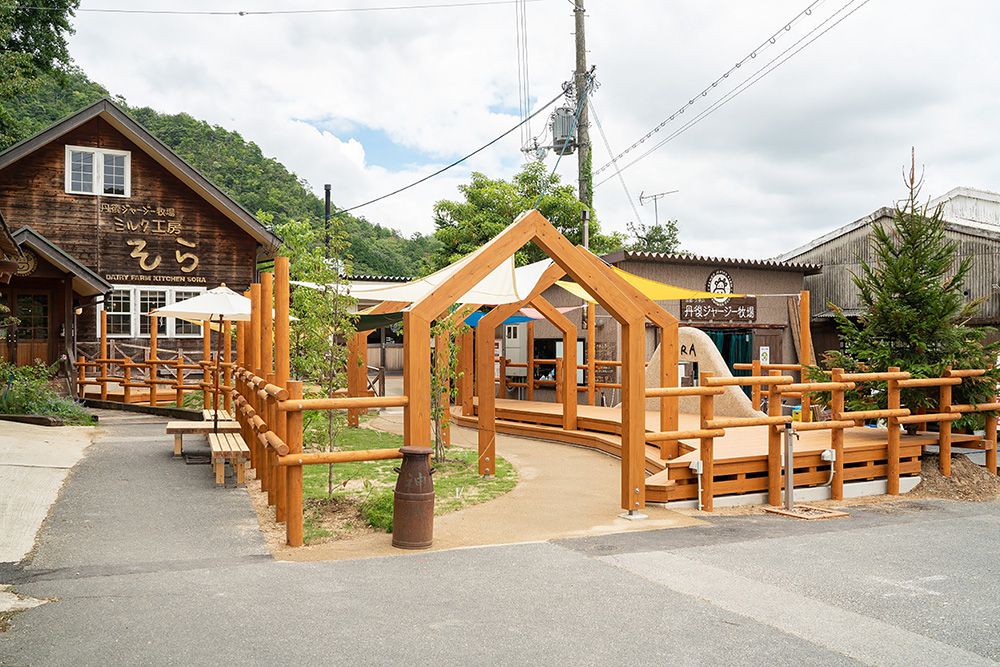 Ice Cream at Dairy Kitchen Sora
If you fancy an ice cream and a coffee break, pay a visit to Dairy Kitchen Sora. They have a heard of Jersey cows on site and make fresh ice cream and cheeses. They have a cafe where you can enjoy a coffee too.
More Info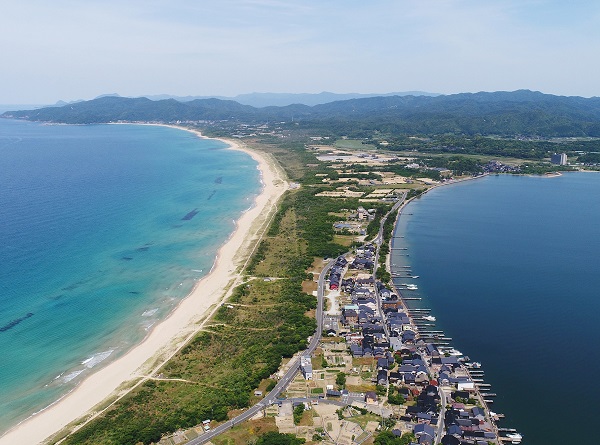 Explore Shotenkyo
Take a walk around the Shotenkyo sandbar before checking in to your ryokan. The houses built on the bayside are packed together to ensure that every house has access to a pier to tie their fishing boat to. The close construction as earned these houses the nickname the 'eels nest'. Take the bridge across the straight connecting Kumihama Bay and the Sea of Japan to see the boats passing by from above.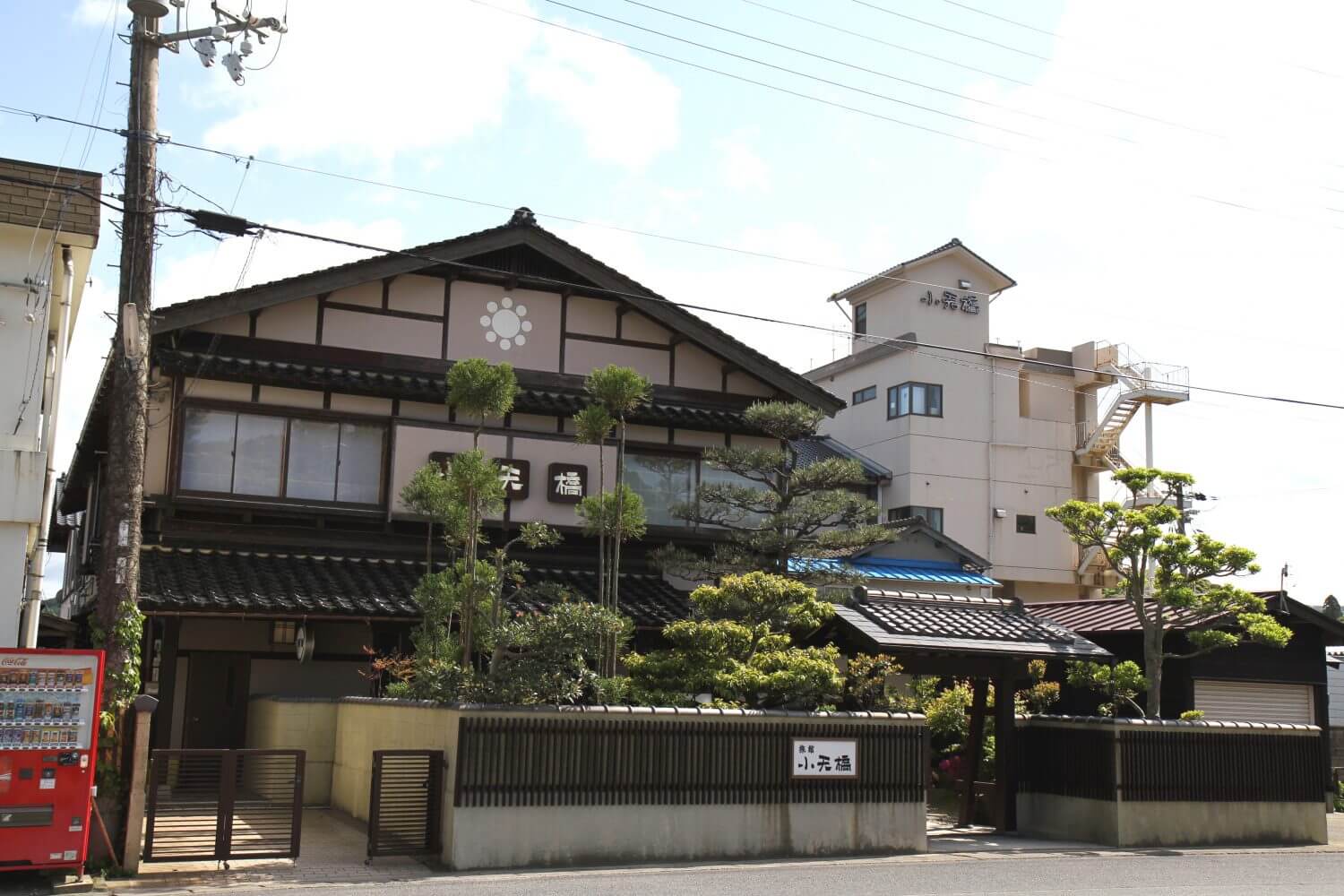 At the Ryokan
After checking-in to your ryokan, relax in your room, or take a soak in the onsen before dinner.
Find Accommodation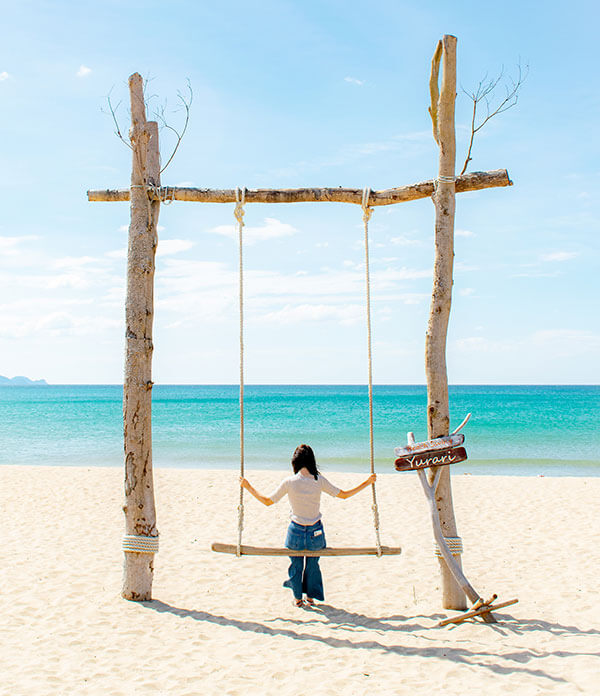 DAY 2
Stand-Up Paddle and
A Day at the Beach
Kyotango has so many gorgeous beaches, they are one of the best ways to enjoy the summer here. Whether you want to work on your tan, take a swim, or try some beach activities and watersports there are a lot of ways to have a great time.
Beach Supplies
Pick up what you need for the beach from the local supermarket and then get yourself a spot on the beach. At the supermarket don't forget to get a disposable grill, they also have a lot of pre-sliced meat and sauces ready to grab off the shelf, as well as paper plates to make clean-up a breeze.
More Info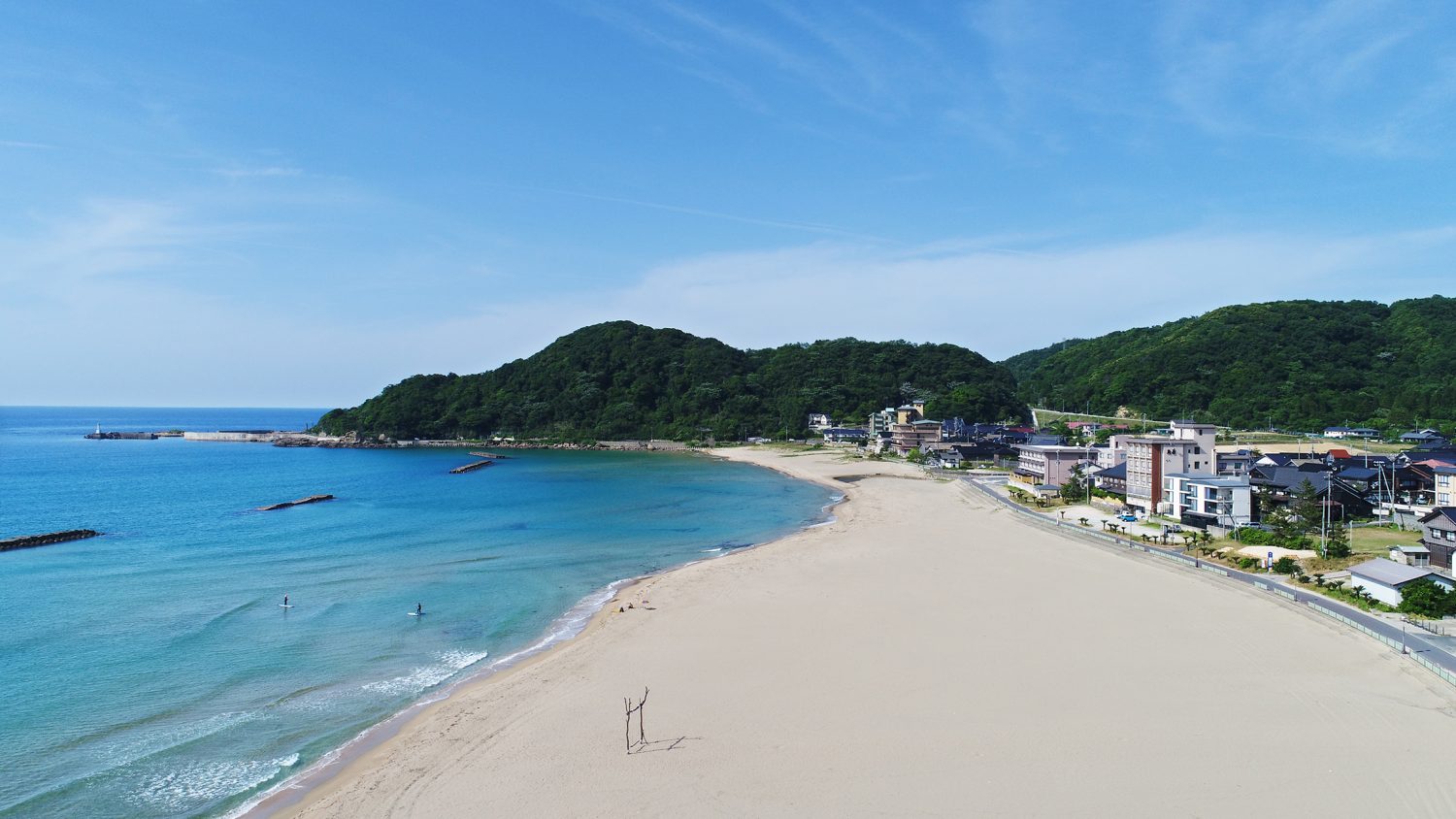 Beach BBQ
With the food and a disposable grill from the super market you're ready to have yourself a private beach BBQ.
Please Note:
Make sure you dispose of your coals, BBQ, and other rubbish properly.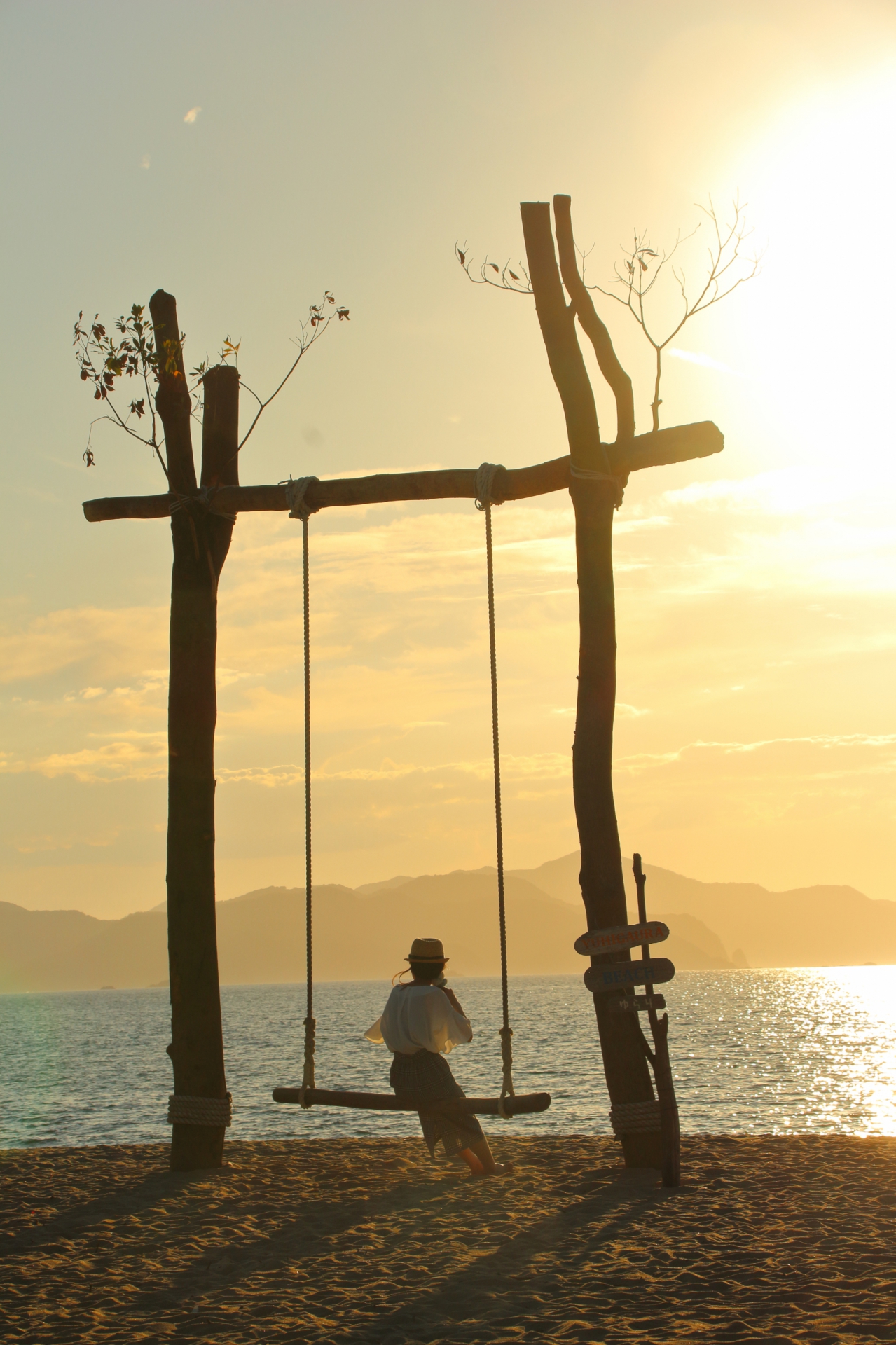 Beach Swing 'Yurari'
The beach swing is the pride of the Yuhigaura Tourism Association, and with good cause. Made from drift wood it's a monument to making something beautiful and functional out of discarded materials. It's also a popular spot for photos; if you ask nicely most people will be happy to take a picture of your entire group for you to remember the occasion.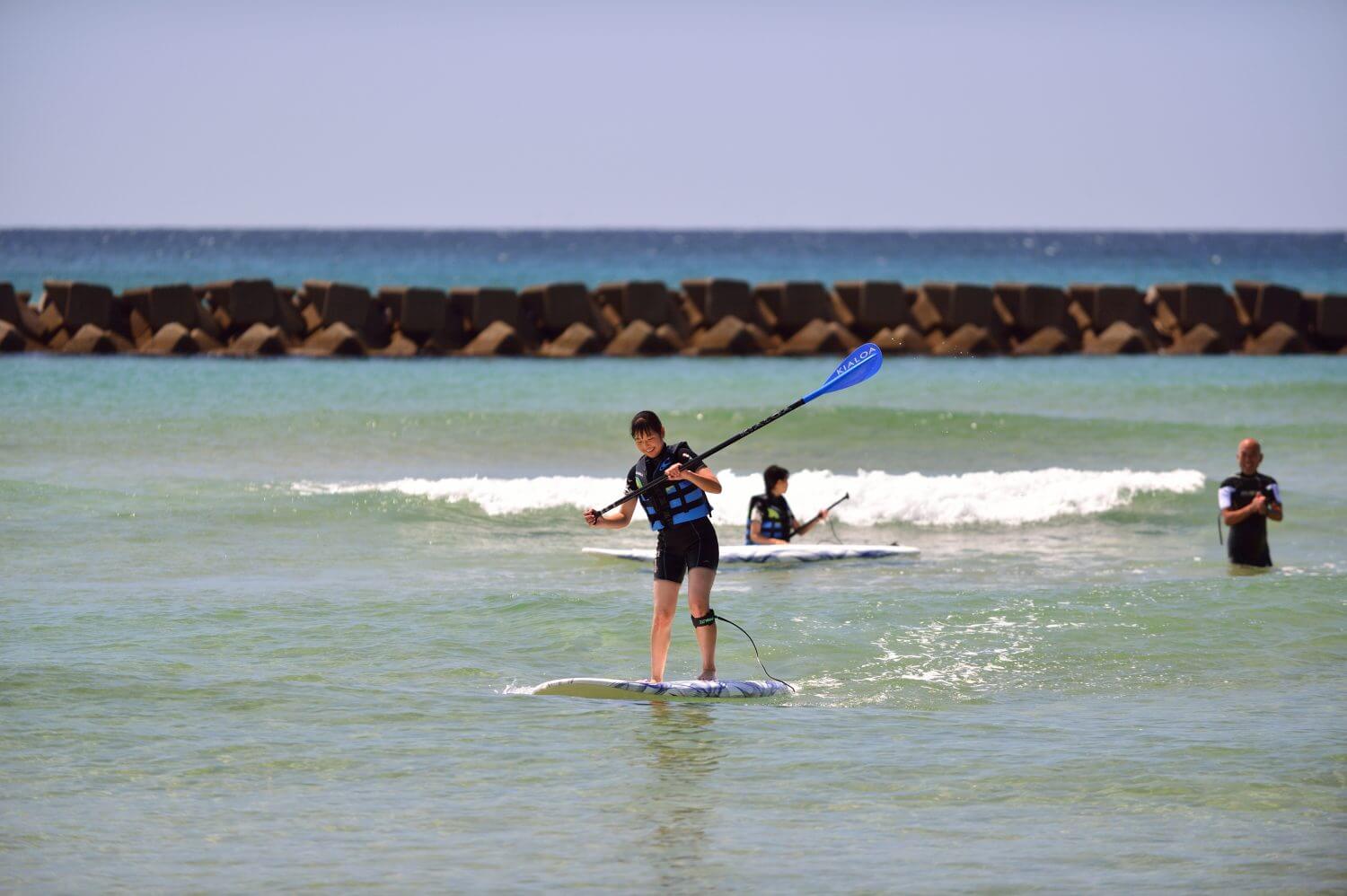 Stand-up Paddle Boarding
A great way to have fun at the beach is by hiring a paddle board. All necessary equipment can be rented and beginners can get instructions from the helpful staff. Make sure you book a timeslot in advance.
More Info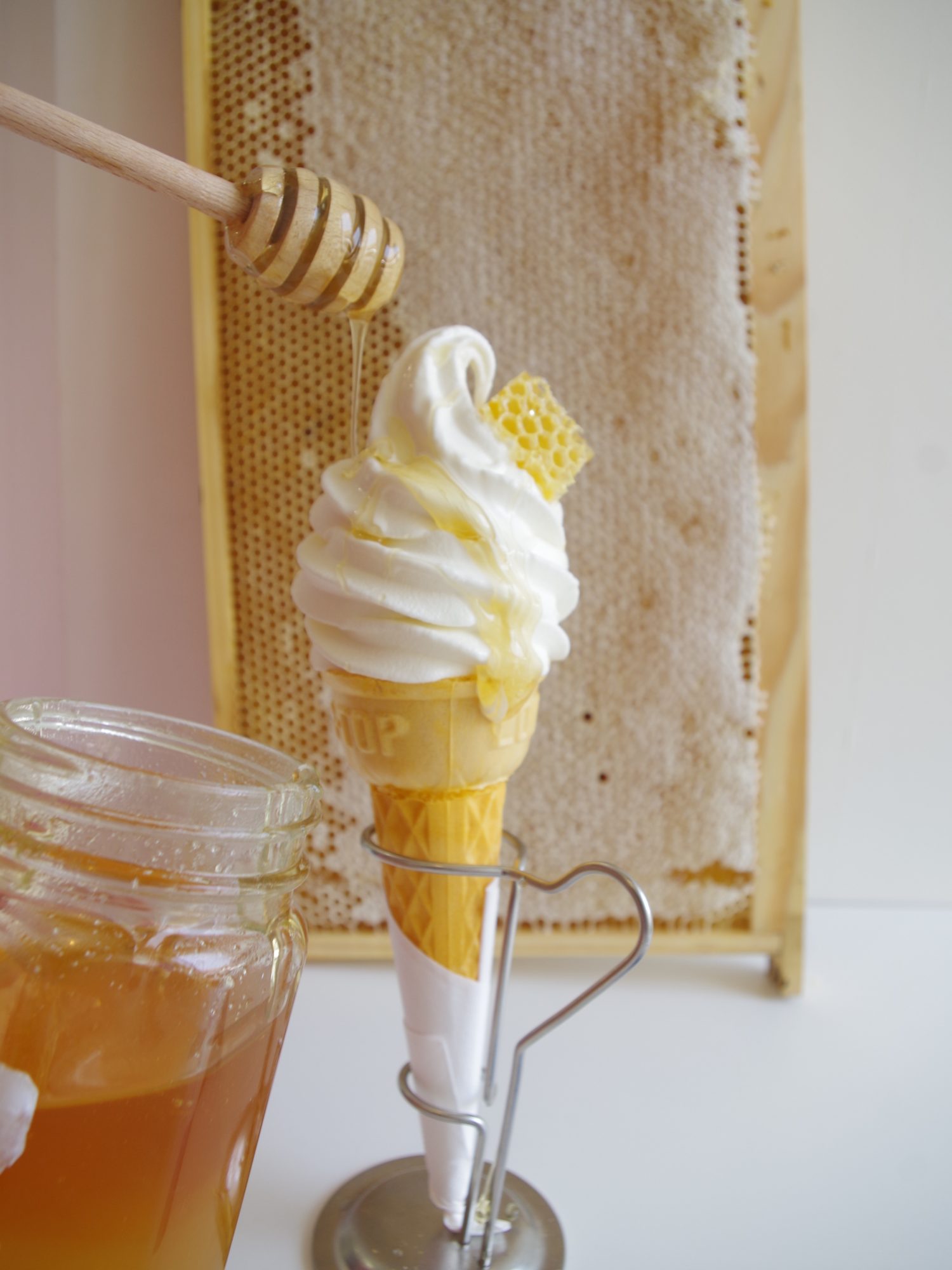 Ice Cream at Royal Merry
If you're looking for a sweet way to cool down take a short walk into town and visit Royal Merry for some ice cream. It's made with local milk and fruit and they even have a soft serve drizzled with local honey and a piece of honeycomb as a garnish.
Royal Merry (Japanese)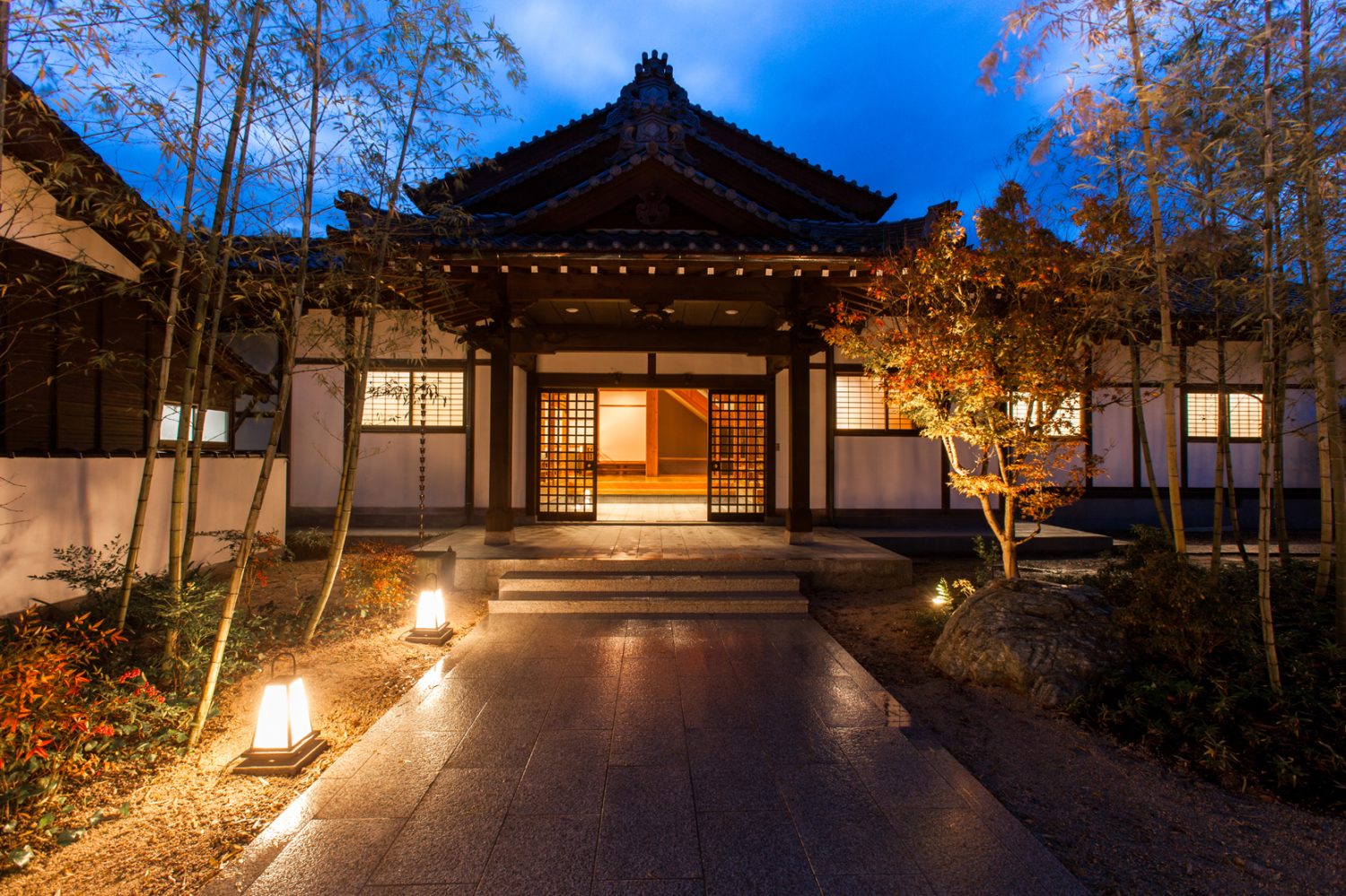 Check-in
With an abundance of places to stay in Yuhigaura, as well as a sunset so beautiful they named the area after it it's worth staying nearby.
Accommodations in Kyotango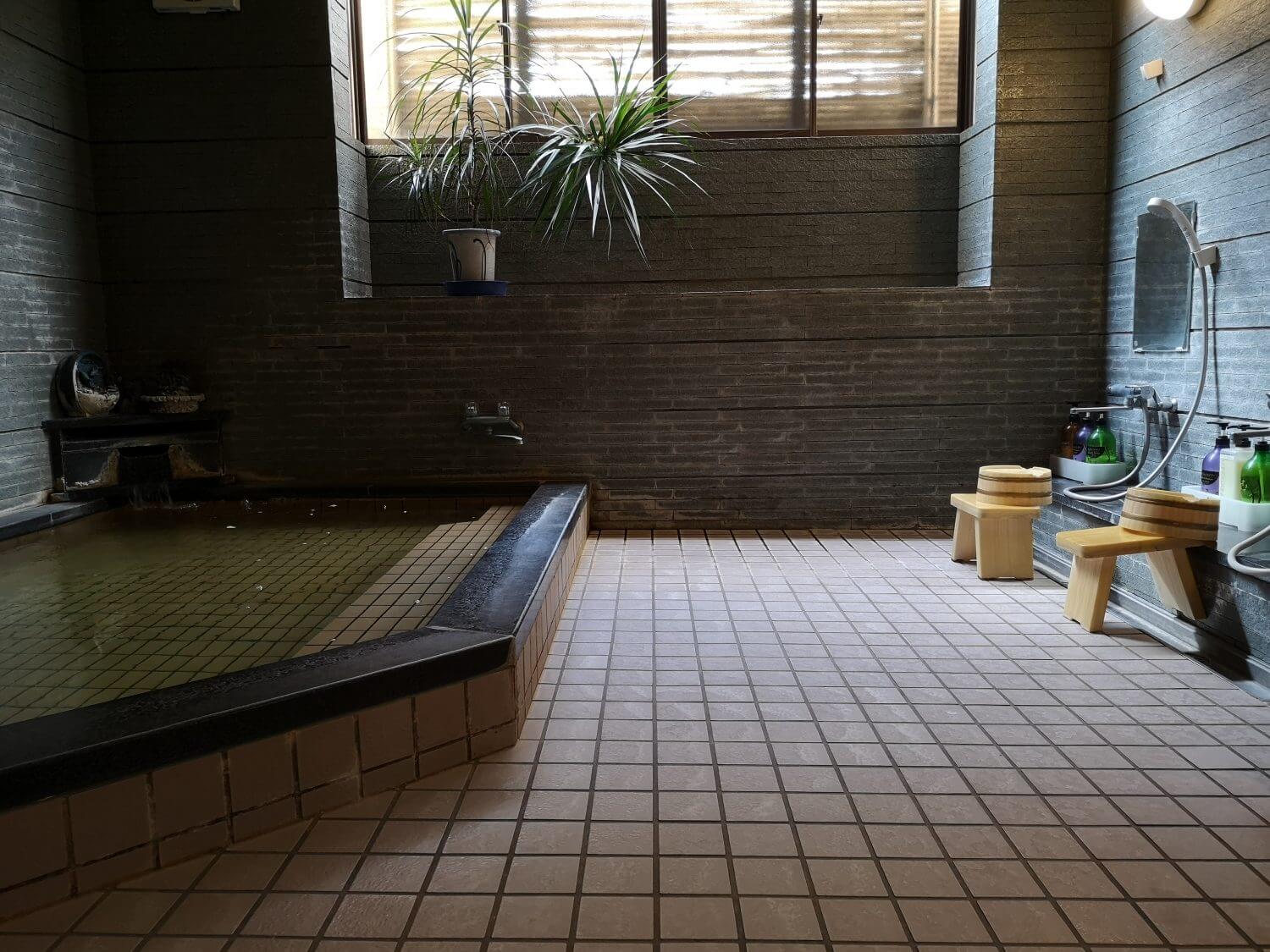 Soak in the Onsen
After a day of running around the beach, swimming in the sea, and paddling about you'll probably be ready for a relaxing soak in the hot spring. Or just relax in your room while waiting for dinner.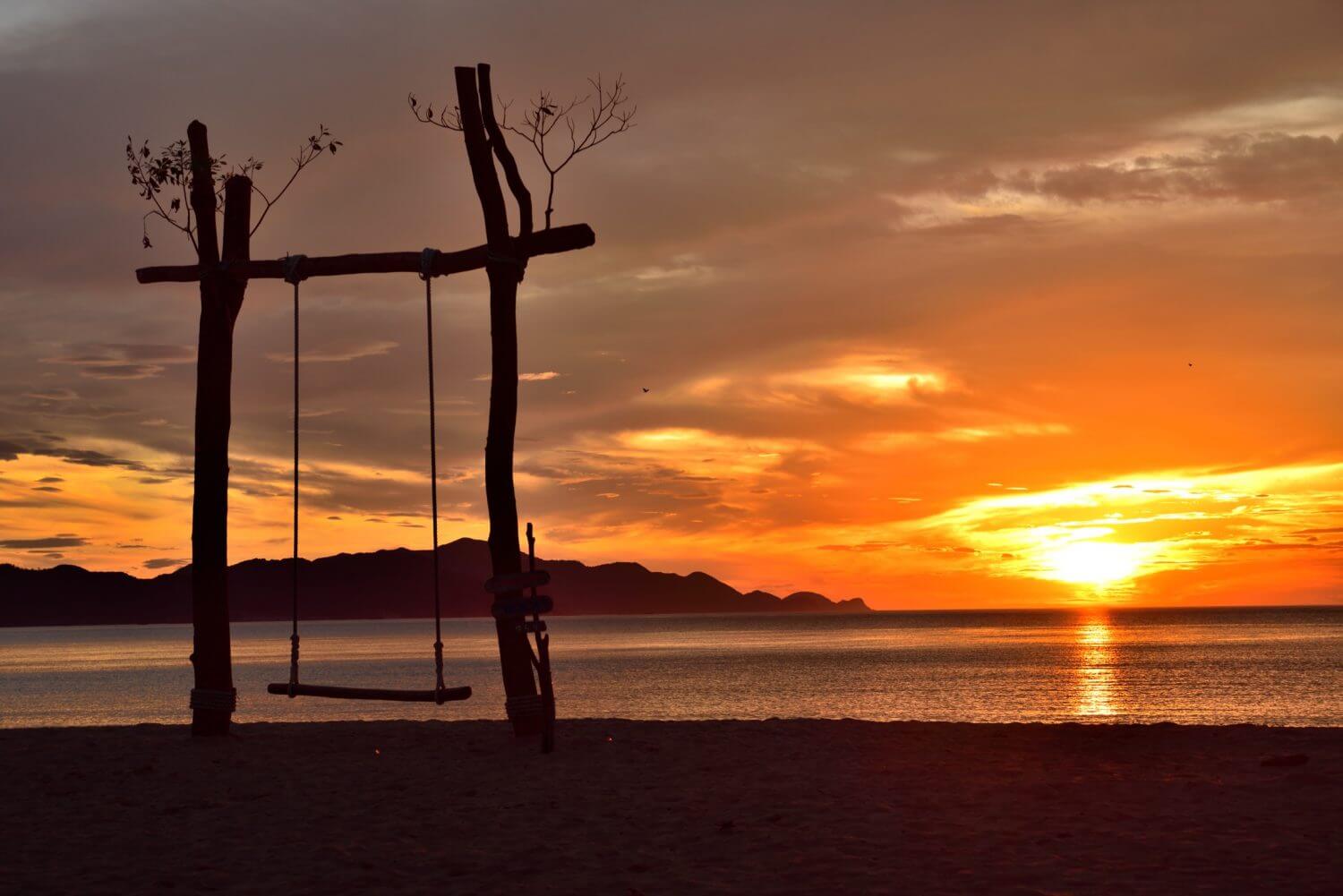 Watch the Sunset
Yuhigaura means 'Sunset Inlet', it's named after the view of the sun setting into the sea. In fact it is in the top 100 best places in Japan to watch the sunset from.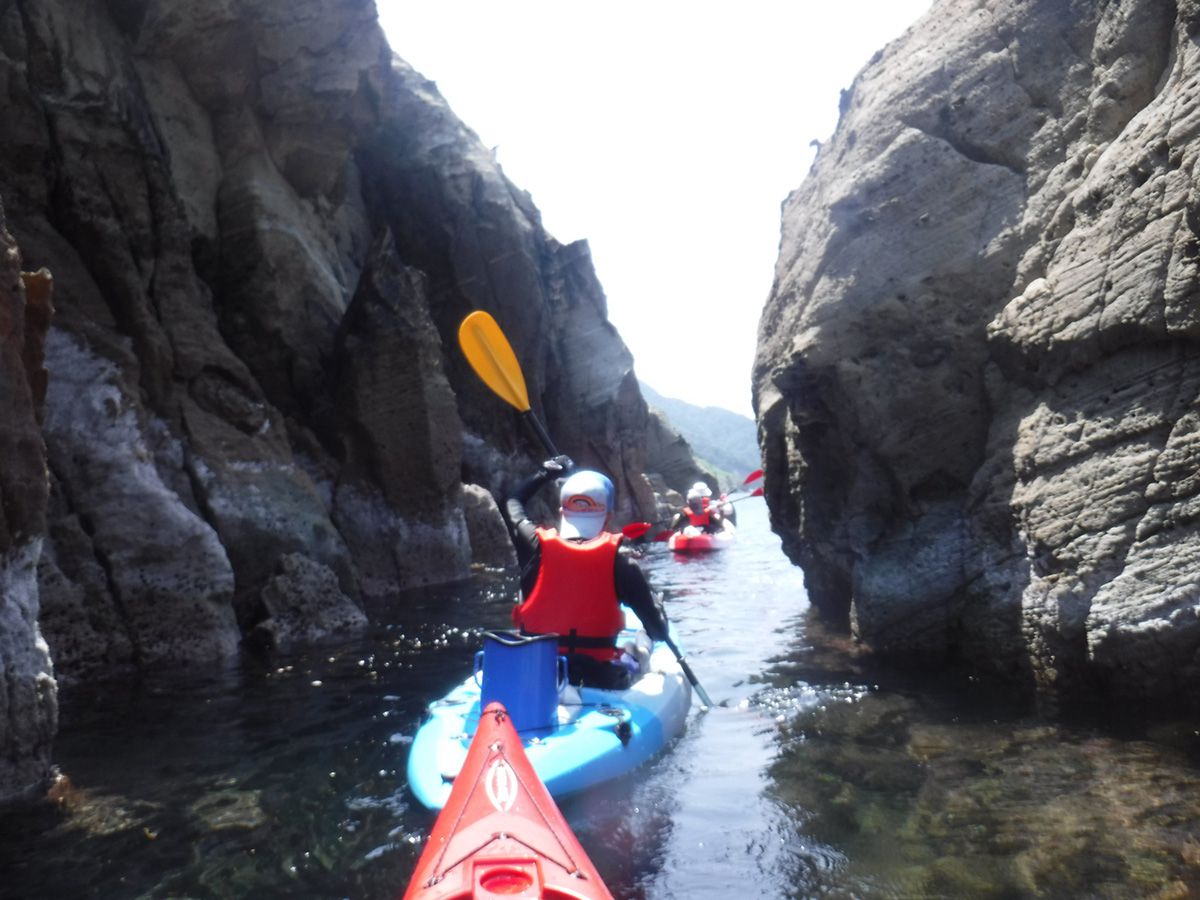 DAY 3
Sea-Kayaking to
Go beyond the beach
As part of the San'in Coastline Geopark the coast in Kyotango is wild and varied. Exploring beyond the beaches with a sea kayak tour you'll find hidden coves and sea caves you would otherwise never get to. As this is the last day in Kyotango make sure you pick up any souvenirs from the local shops to remember your time here.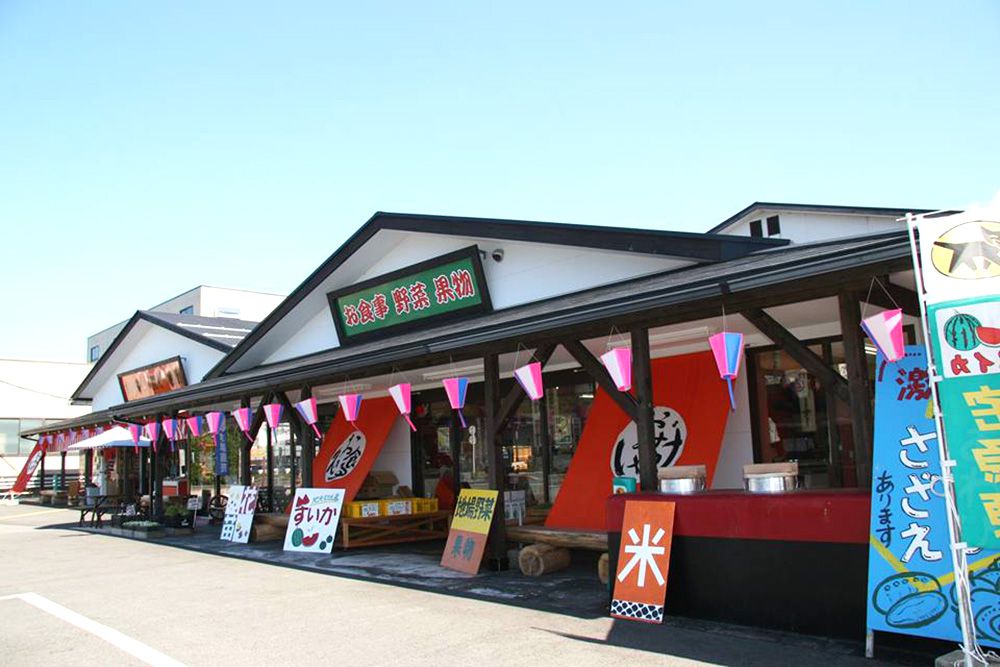 Souvenir Shopping
Kanihan in Yuhigaura has lots of great sweets and goods to pick up as a souvenir of your time in Kyotango.
More Info
Kyotango Souvenirs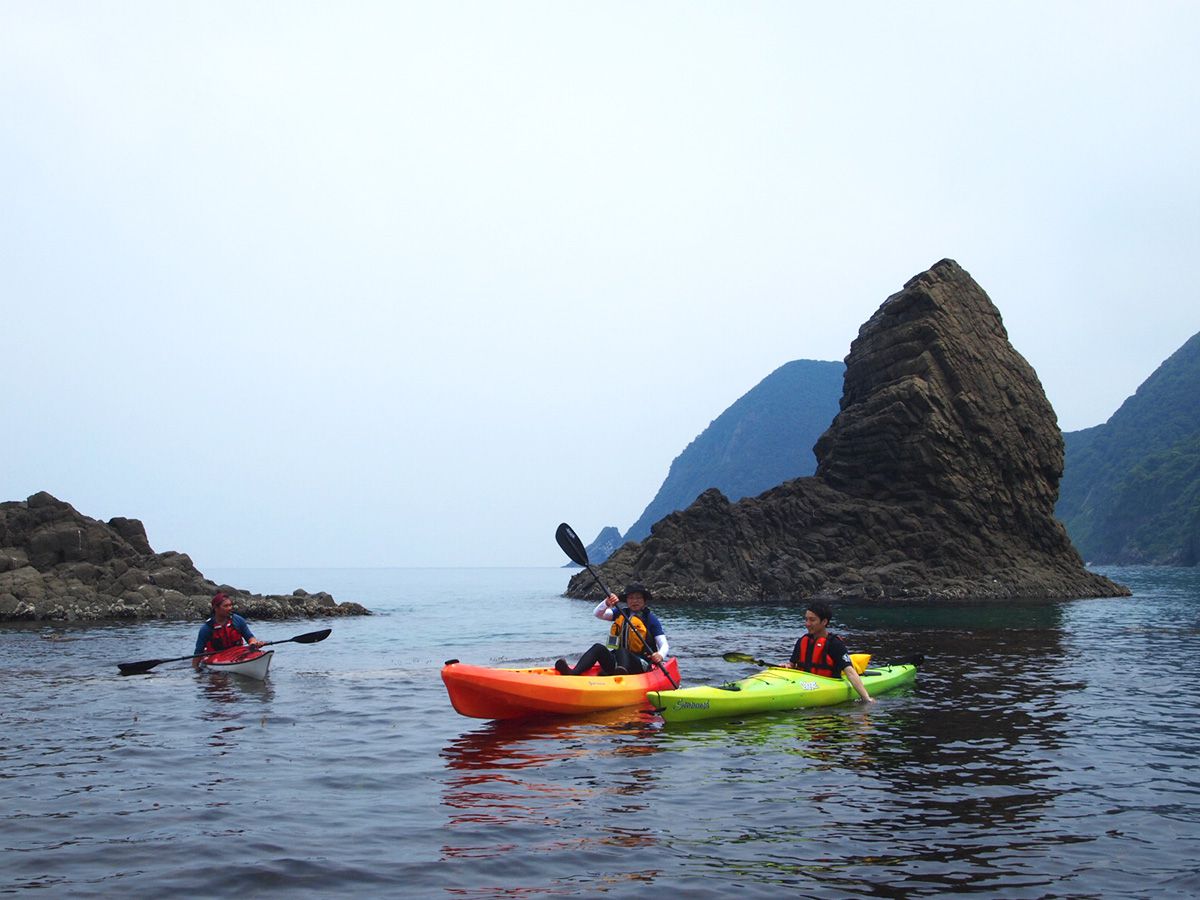 Sea Kayaking
The Sea Kayak experience will get you out beyond the beaches where you can find hidden coves, only accessible from the sea; and sea caves, where you can get shelter from the sun.
More Info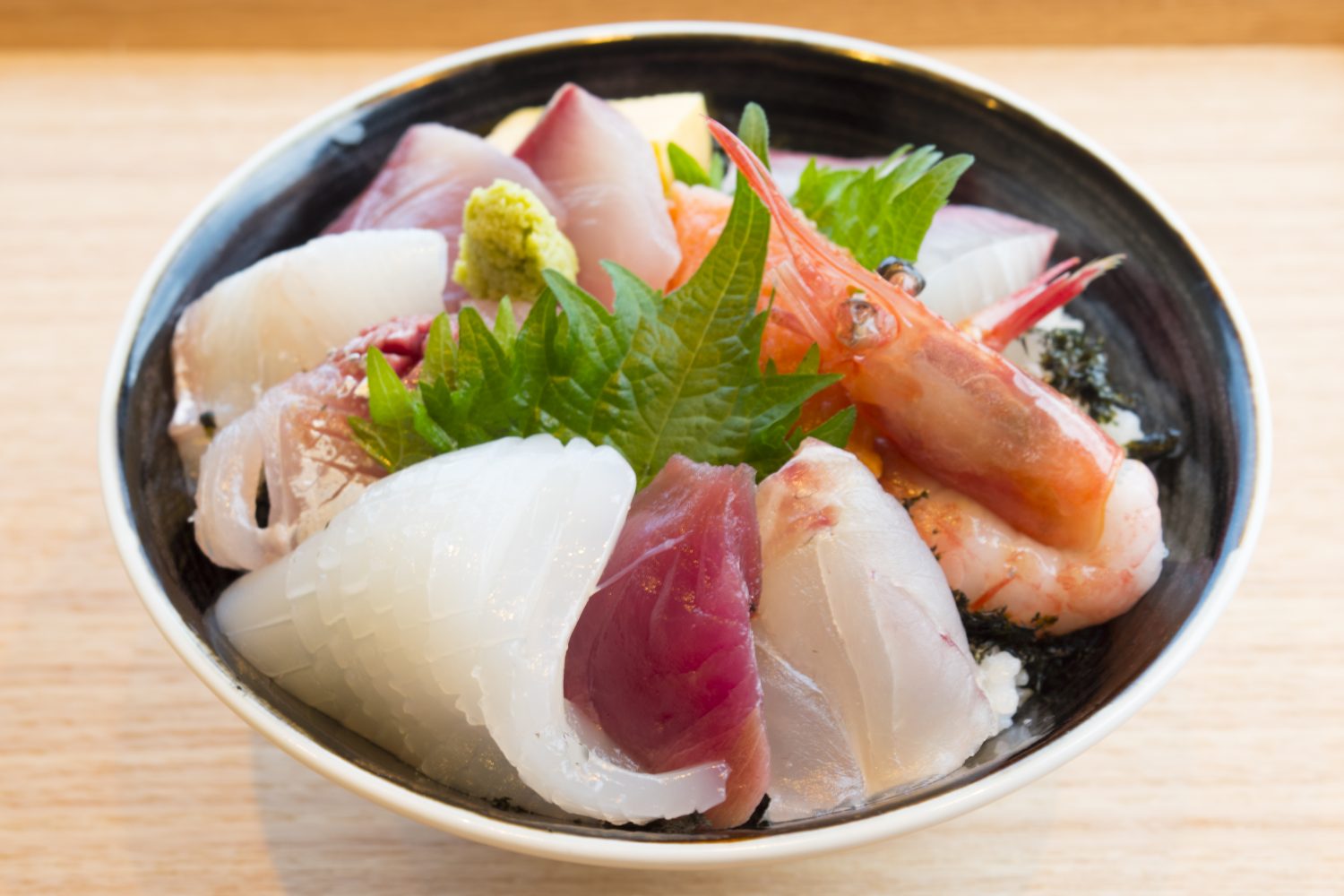 Ajikobo 'Flavour Factory' Hisami
Using local fish and vegetables Hisami makes some of the most delicious and fresh dishes you will ever taste. There is also a beautiful view out over the Sea of Japan.
More Info
More Dining near Taiza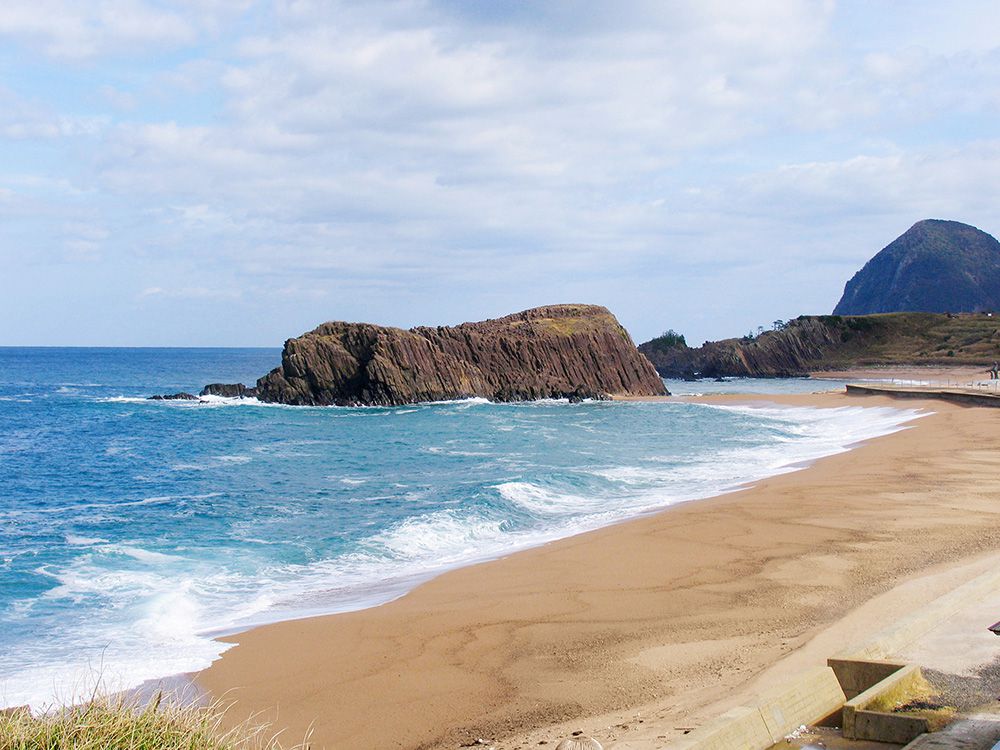 Tateiwa
Tateiwa or 'standing rock' is made of hardened magma which is tougher than the surrounding stone. If you didn't see it while your were kayaking it is well worth a look from the land.
More Info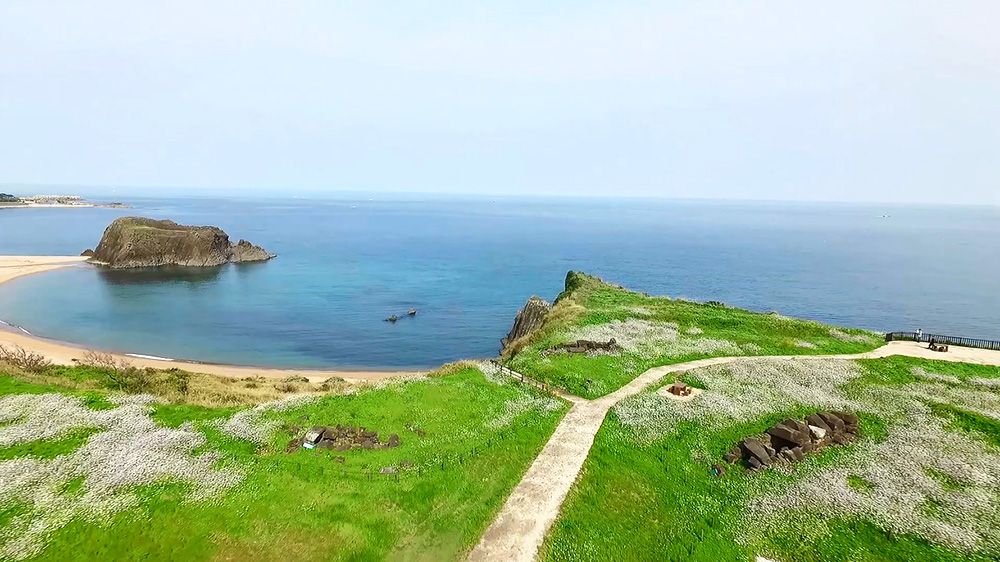 Onaru Burial Mounds
See the burial mounds dating back to the end of the 6th century, made of the hard stone from Tateiwa.
More Info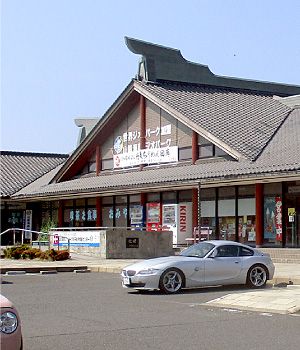 Tenki Tenki Tango
Before leaving Kyotango make sure you pick up any final souvenirs from Tenki Tenki Tango.
More Info
Kyotango Souvenirs