Kirifuri Waterfall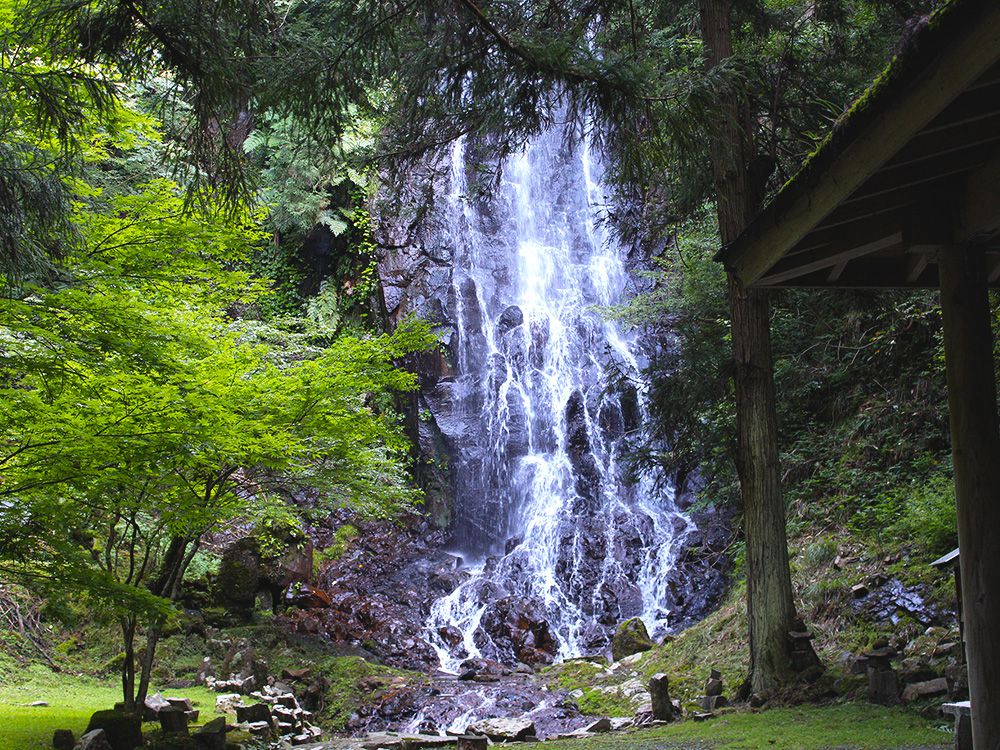 ABOUT
THIS
SPOT
Kirifuri Waterfall is located in the mountain valley of Shinjo in Amino, off National Route 178 between Amino and Kumihama. The waterfall has a width of 4 meters, and a height of 21 meters. The falling water hits against the bare rock surface, causing a spray of mist. On the mountain where this waterfall is located, there used to be a castle that belonged to the Isshiki clan, and visitors today can see the ruins of a stone wall.
The beauty of the waterfall is highly praised, and this location has been designated by the city as a Cultural Property.
There is a parking lot with room for 5 cars. From there it is a 10 minute walk to the waterfall.
DETAILS
Address

Aminocho Shinjo, Kyōtango, Kyoto 629-3136