Kotohikihama Beach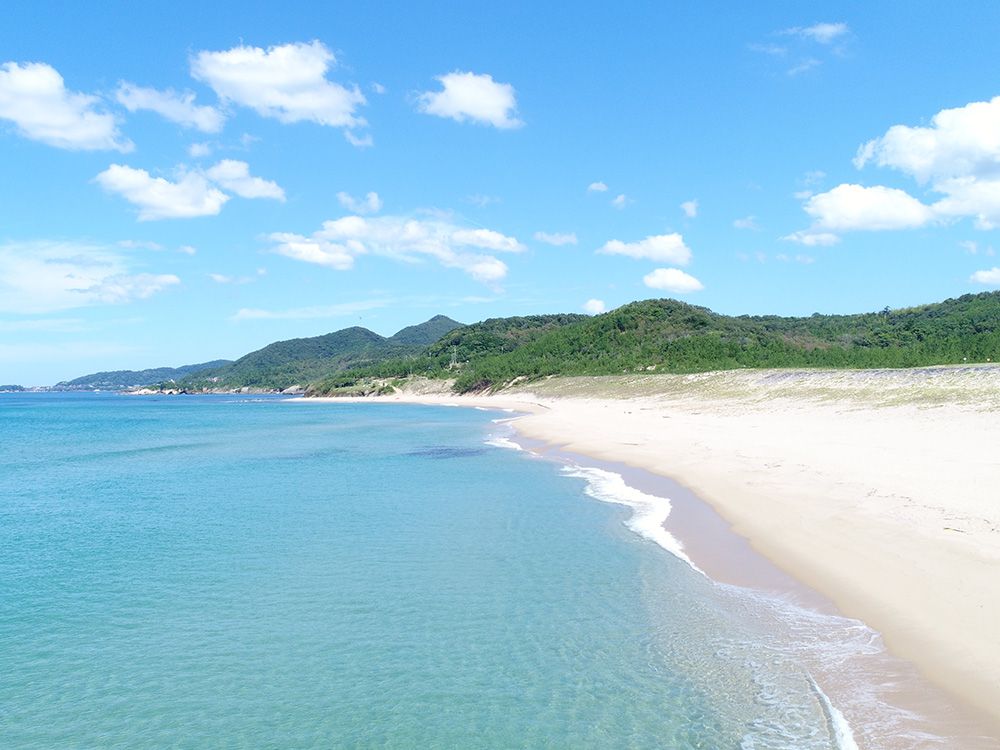 ABOUT
THIS
SPOT
Kotohikihama Beach is famous for its singing sand and as a scenic spot with white sand and pine trees. It stretches on for 1.8 kilometers. The beach has also been designated by Japan as a Natural Monument and Scenic Beauty.
The squeaking noise made with each step is due to the friction of the quartz contained in the sand. Because this sound is only produced if the beach is clean, the locals work together to keep the shore clean.
To preserve the cleanliness of the Beach, it was the first beach in the world to ban smoking, and it also has a ban on open barbecuing and fireworks. Please also make sure you take all of your trash home with you.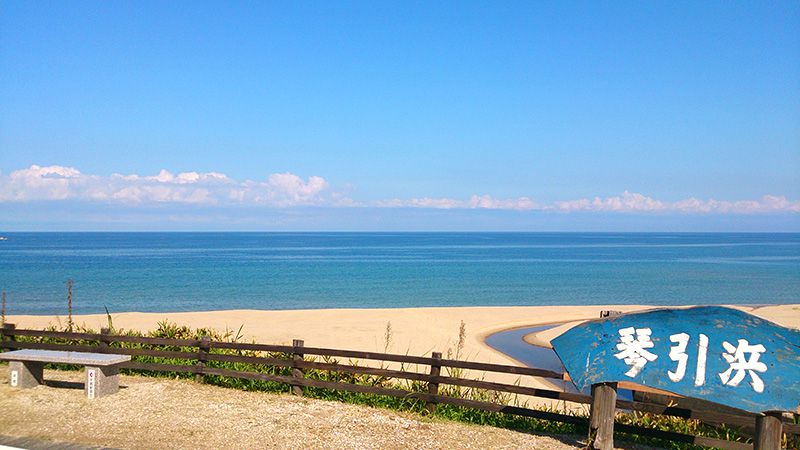 RECOMMENDED
PHOTO SPOT
Recommended photo spot is the sea from the parking including the "Kotohikihama" sign.
DETAILS
Address

〒629-3112 Kyoto, Kyōtango, Amino, Kakezu