Kotohikihama Asobi Beach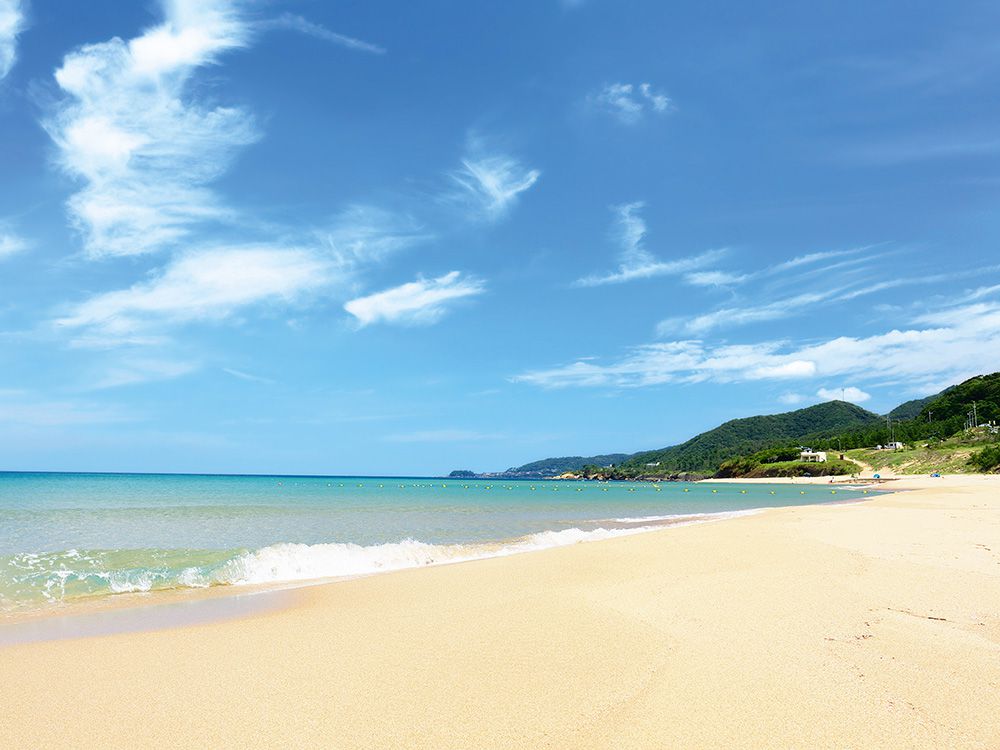 ABOUT
THIS
SPOT
Kotohikihama Asobi Beach, located in Amino, is a beautiful beach at the eastern end of Kotohikihama and features the singing sand.
This beach also has a shore reef area, perfect for children to play in.
Camping is available at Asobi Beach
The water quality of this beach has been rated A, meaning it is of very good quality.
Details:
2023 Open Season: 15th July to 20th August
Parking Fee Daytime: 1000 yen
DETAILS
Address

Kyōtango, Kyoto 629-3112
Business Hours

Beach Season: Closed for 2021