Blog
Posted: September 17
Tango Chirimen Premium Tour with Sheila Cliffe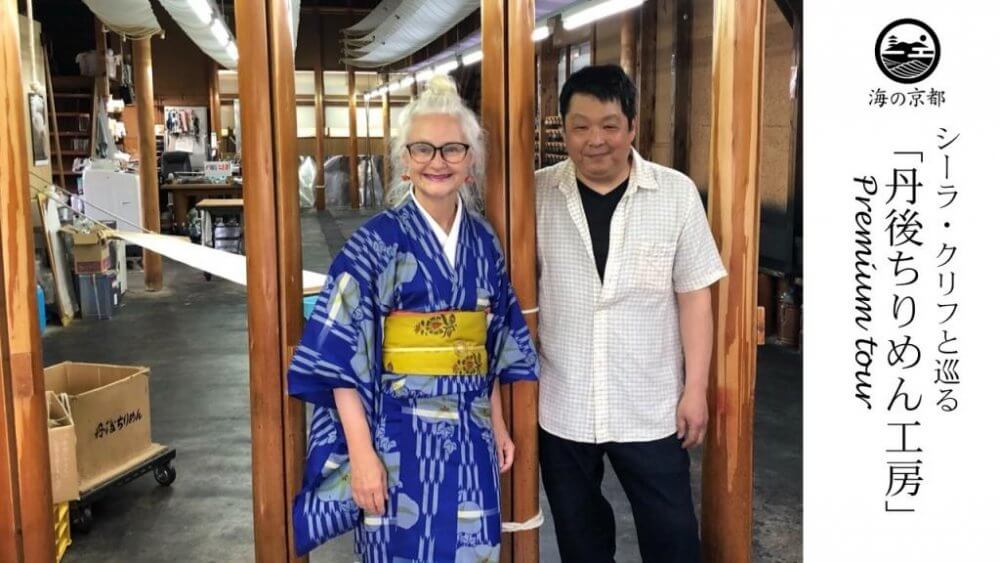 Leading kimono researcher Sheila Cliffe will be in the Tango area for two days delivering a premium tour of Tango Chirimen silk factories.
The Tango area is the largest producer of this high-quality silk fabric, with Yosano and Kyotango leading the way. This must have made the process of selecting where to visit very difficult. The tour will visit two factories in Yosano and two in Kyotango. It will focus on a mix of weaving and dyeing.
The tour includes an overnight stay at Hekisui Gyoen next to Kumihama Bay, and transit by highway bus from Kyoto Station. It departs on Sunday the 25th of October and returns on Monday the 26th of October.
Sheila Cliffe was born and studied fashion design in England. In the 80's she moved to Japan and is now one of the leaders in the field of Kimono research. She was one of the first foreigners to hold a kimono dressing and teaching licence. And she has several published works including the accessible "The Social Life of Kimono: Japanese Fashion Past and Present".
The tour is being put on by Kyoto by the Sea. For more information, or registering for the tour, click the following link: Tango Chirimen Premium Tour with Sheila Cliffe (Japanese Language Only).