Winter Foodie Tour
OVERVIEW
In the winter the sea of Japan offers up some of it's best food options.
From the start of November fresh crab is back on the menu. Kyotango's brand, Taiza-gani, are sometimes called phantom crab due to their rarity. Only in Kyotango will you get the freshest, and the most reasonable prices too.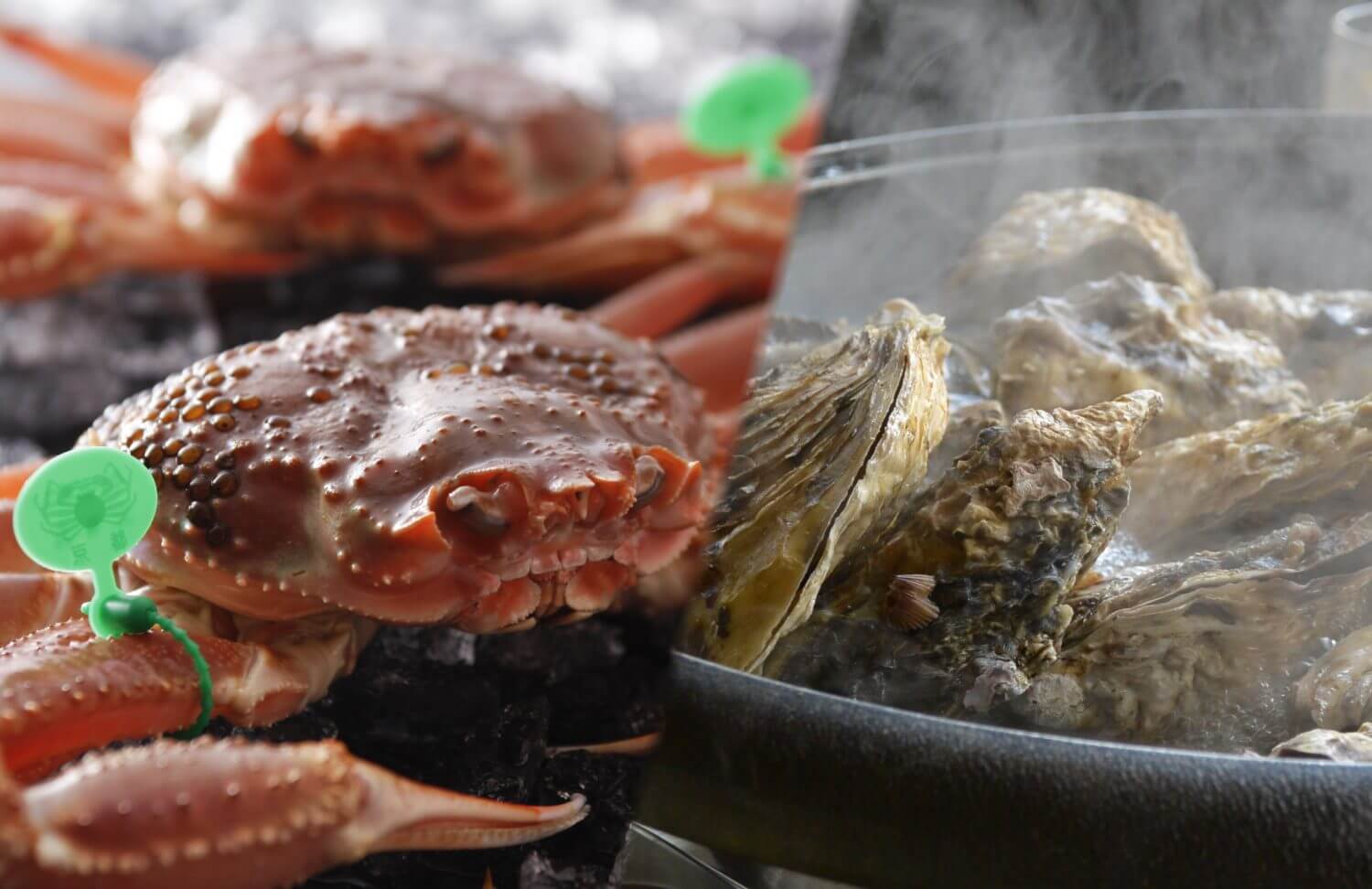 ITINERARY LENGTH
3 DAYS
SEASON
December to March
TRANSPORTATION
Rental Car
HIGHLIGHTS
Ine: traditional fishing village and boat houses
Amanohashidate: One of the 3 great scenic views of Japan
Stay in a Traditional Ryokan
The Best Winter Seafoods: Crab and Oysters
Take Part in Food Making Activities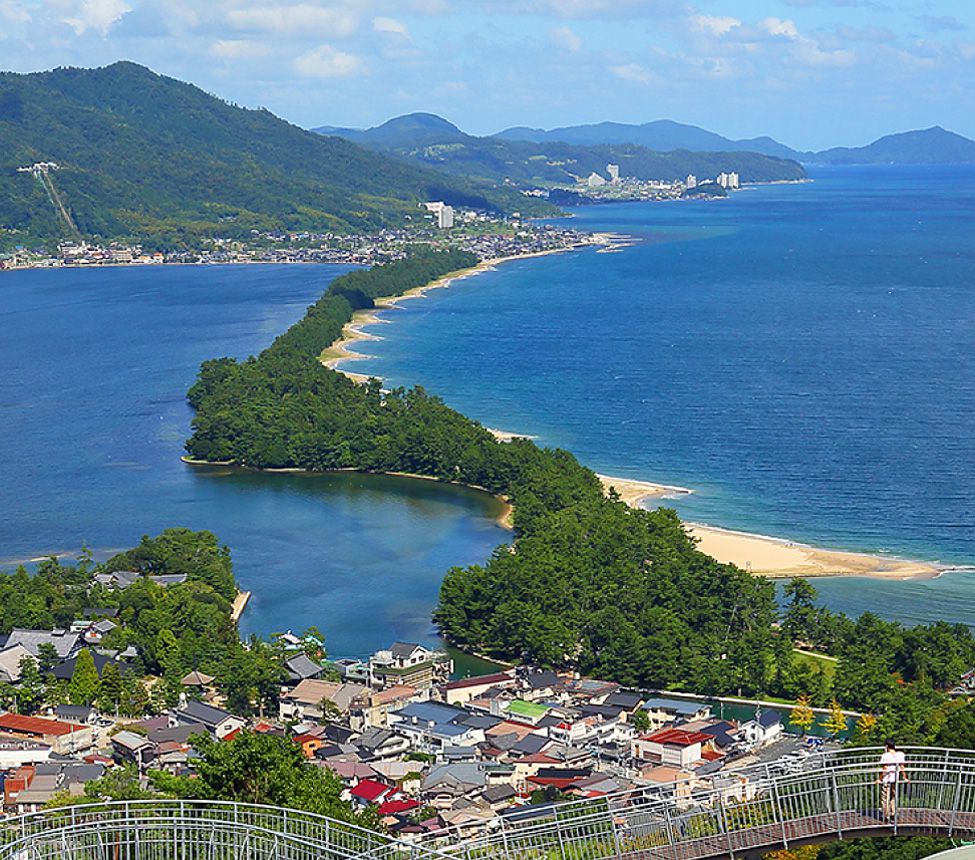 DAY 1
In the unexplored parts of Kyoto you can relax in onsen ryokan and have your fill of the views of nature and the sea. On the first day, you can visit Amanohashidate, famous as one of Japan's three most scenic spots, and the Ine funaya boathouses, which have exploded in popularity recently. Then you can relax in the nature of Kyotango and stay in one of the many onsen ryokan. On day two you can have all you can eat oysters, and visit historic sites. This winter foodie course will give you a taste of the best foods that Kyotango produces.
Depart Osaka Umeda Station
Have lunch at Amanohashidate
Famous as one of the three most scenic spots in Japan, Amanohashidate has many souvenir shops, and restaurants.
Dining in Amanohashidate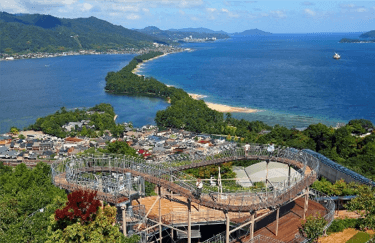 Viewland Park
Amanohashidate is the land bridge between the Sea of Japan and Miyazu Bay in northern Kyoto Prefecture. Along with Matsushima in Miyagi prefecture and Miyajima in Hiroshima they make up the three most scenic spots in Japan. Amanohashidate is a sandy beach which runs for about 3.6km, and is covered in about 8000 pine trees of various size, it looks very unique. The name "Amanohashidate" comes from its appearance as a bridge stretching up to heaven. There are several ways to get the most out of Amanohashidate: you can take in the view from Amanohashidate View Land, walk or ride a bike along Amanohashidate, look at it from a boat, or, in the summer, swim at one of the swimming beaches and enjoy the nature that surrounds you. Amanohashidate was voted one of the hundred must see places in Japan.
Cable car ticket (Adult):
¥850
Cable car ticket (Child):
¥450
Operating hours:
9:00 AM to 5:00 PM
Viewland Website
Depart Amanohashidate for Ine -Funaya Boathouses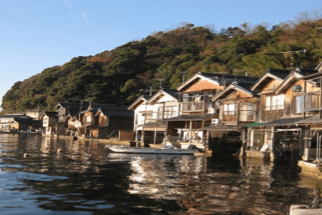 Explore Ine Bay
Upon arriving in Ine, take a ride aboard an Ine 'Sea Taxi', and be shown around the beautiful Ine bay. Despite facing the Sea of Japan, Ine Bay is very different from the image of those stormy waters. All along and facing Ine Bay the first floor of the houses are garages for boats, there are about 230 of these boathouses in all. The boathouses have even been declared an "Important Preservation District for Groups of Traditional Buildings". With a chance to get a picture of the photogenic back of the boathouses, and the availability of sake tasting, Ine is a town you will definitely have a good time in.
Adult Ticket:
¥1000
Trip Duration:
30 minutes
Sea Taxi
Explore Ine
After your boat ride around the port, enjoy a stroll through Ine and spend some downtime at the local Ine Cafe, or the Mukai brewery.
Ine Tourism Website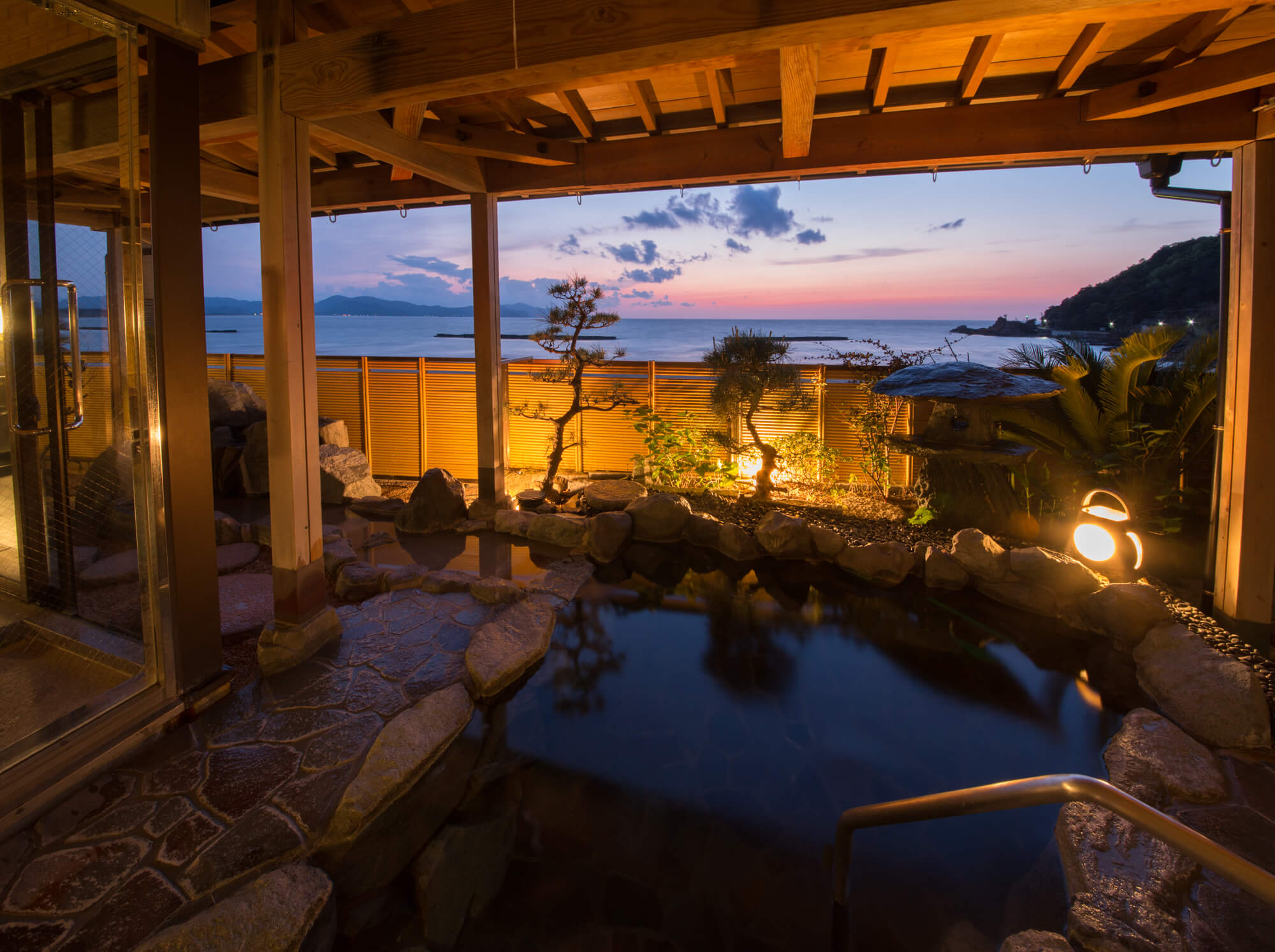 Enjoy the evening in your comfortable ryokan
Spend the rest of the evening in your comfortable accommodation. At this time of year many ryokan offer crab courses as part of their menu, in fact some may only offer crab. Whatever you choose for dinner take the rest of night to relax in the onsen (hot spring), look out over the sea, or just chill in your room, the night is yours to do as you please.
Browse Accommodations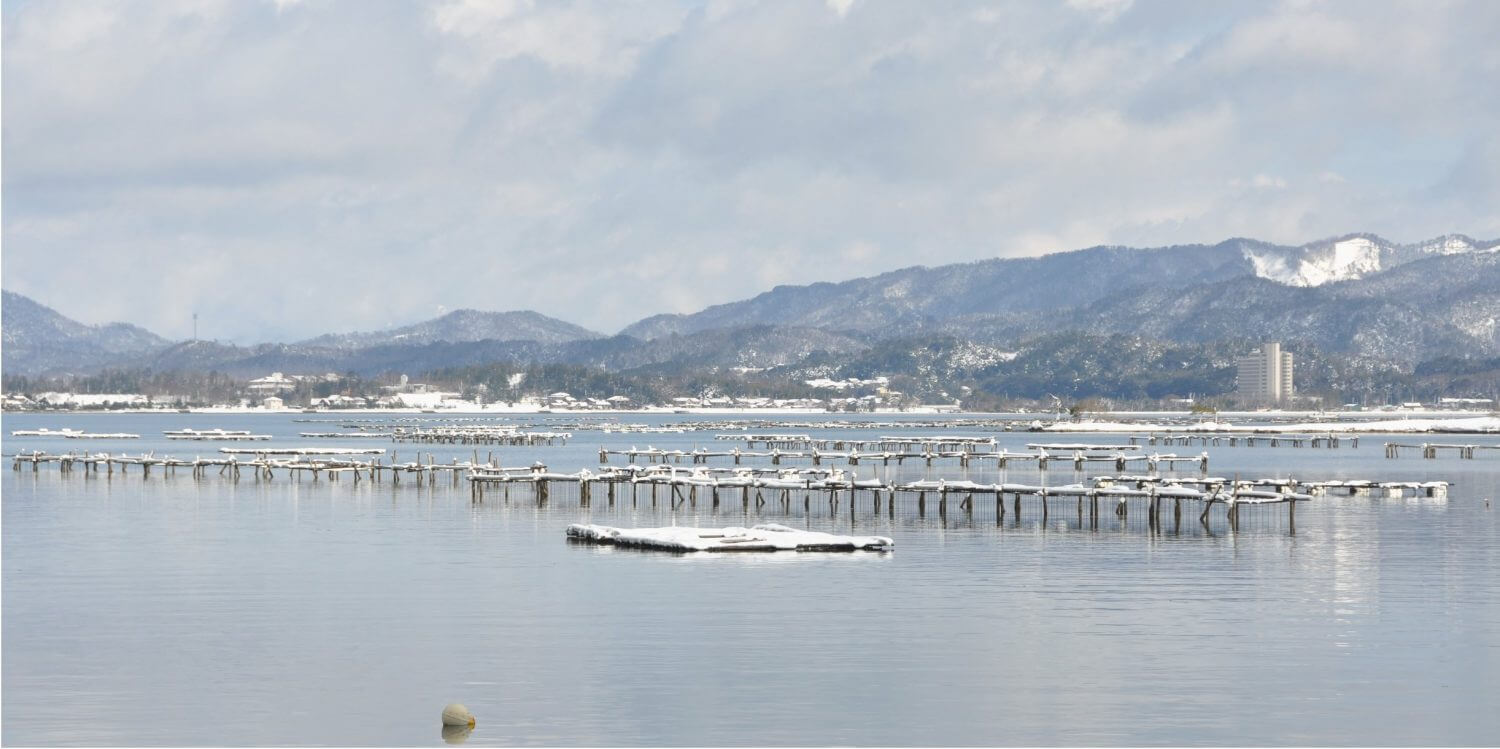 DAY 2
Get Your Fill of Oysters
The forests around Kumihama Bay provide an abundance of nutrients to the runoff water flowing into the bay. This, combined with the shelter provided by the Shotenkyo sand bar, makes it the ideal location for oyster cultivation. Nurtured by these natural phenomenon the oysters here grow big and delicious.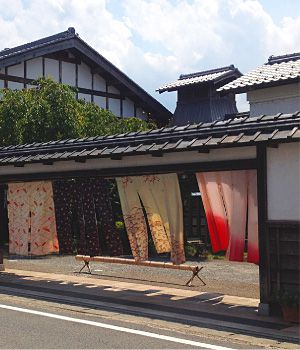 Visit the Inaba Family Merchant House
The "Gosho Inaba Honke" was the main family house of a wealthy Kumihama merchant family. The main building was built 130 years ago, and is a nationally registered tangible cultural property. Enjoy the historical and grand residency of the Gosho Inaba Merchant House, which also has a large Japanese garden attached.
Admission is free
More info
Homepage
Hand-Made Pottery
You can also take part in pottery making, your goods will be fired and posted to you when done. (domestic postage only)
Activity Fee:
3000 yen per person
Homepage
Arrive at Fuurann no Yakata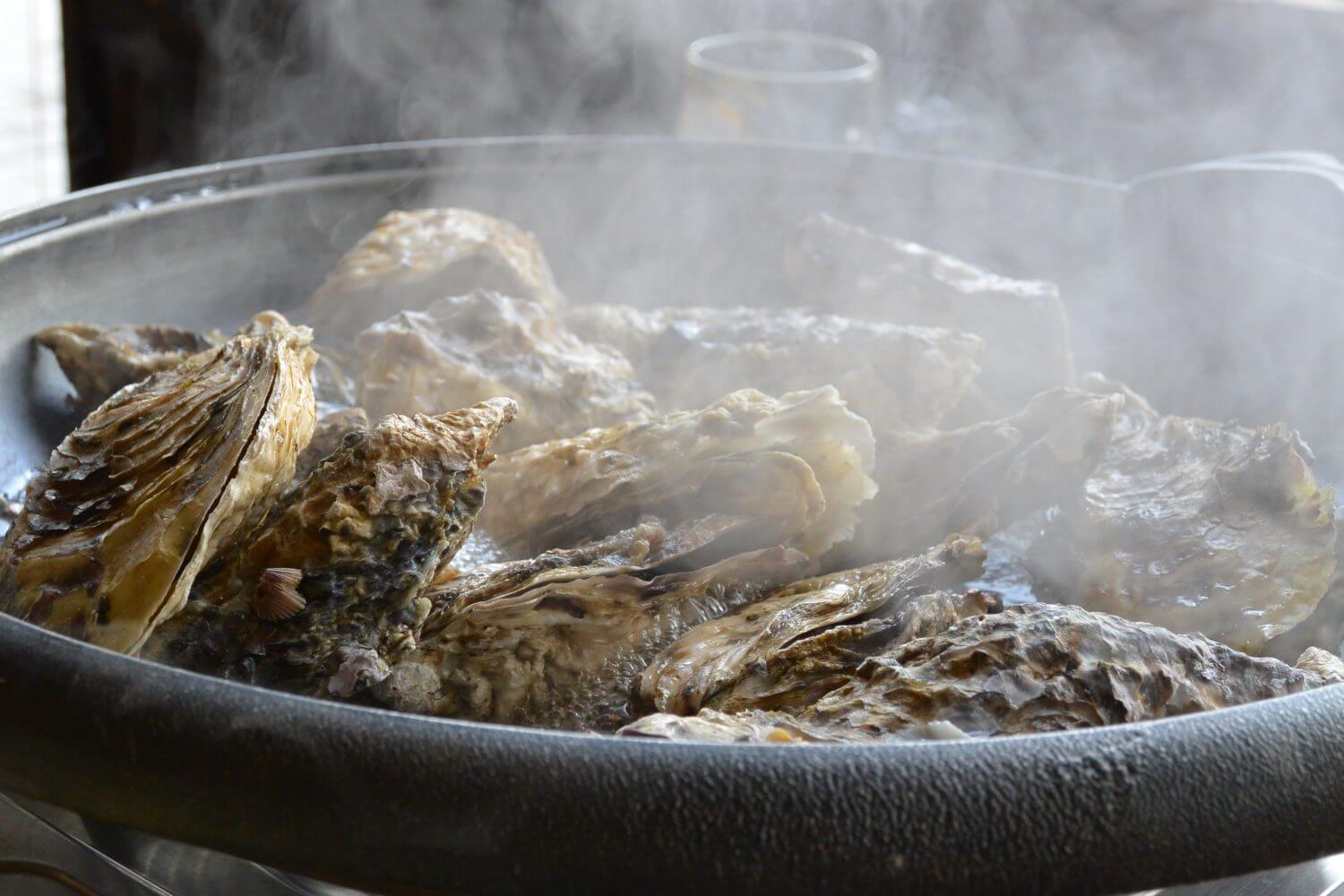 All You Can Eat Steamed Oysters
Pulled out of Kumihama Bay these are some of the freshest oysters you'll ever taste. The staff will bring them to your table by the bucket-full and start steaming them right before your eyes. All you have to do is turn the steamer off when the timer beeps and dig in. Just let them know when you've finished one bucket and they'll bring you another one.
Fee per adult
2500 yen for 60 mins
Homepage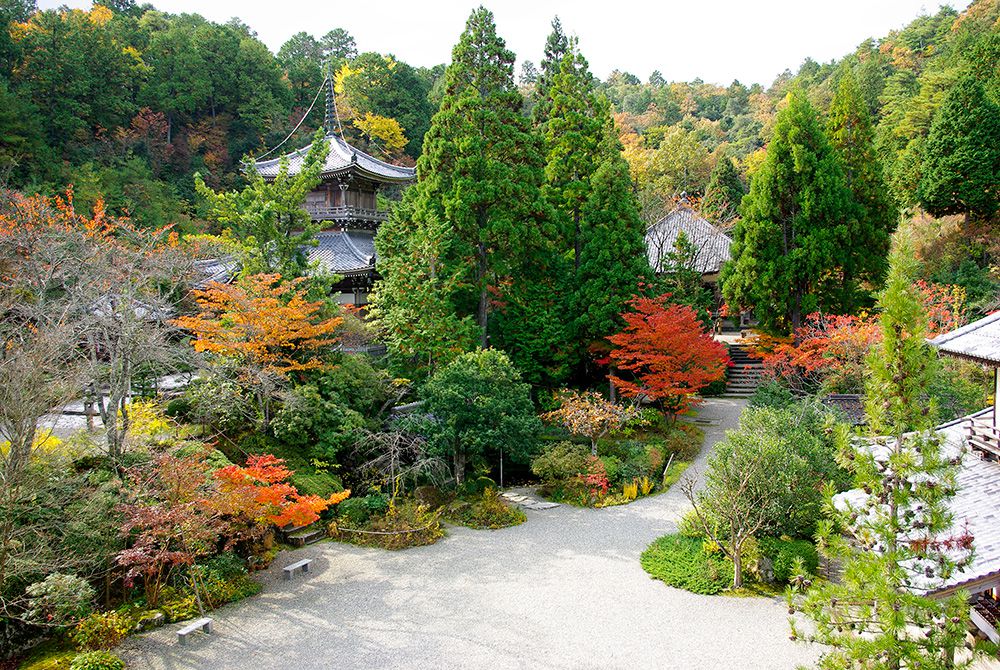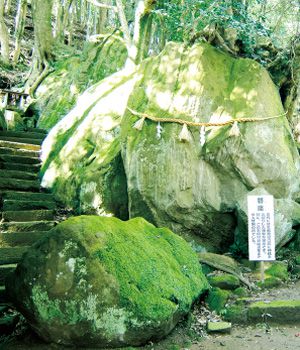 Visit Kamitani Shrine
While the shrine may only be hundreds of years old, the site has been important for thousands of years. Iwakura, a boulder that has been split in two, was used to identify the summer solstice, and helped ancient farmers plan their crops for the year.
More info
Even more info
Arrive at the Souvenir Shops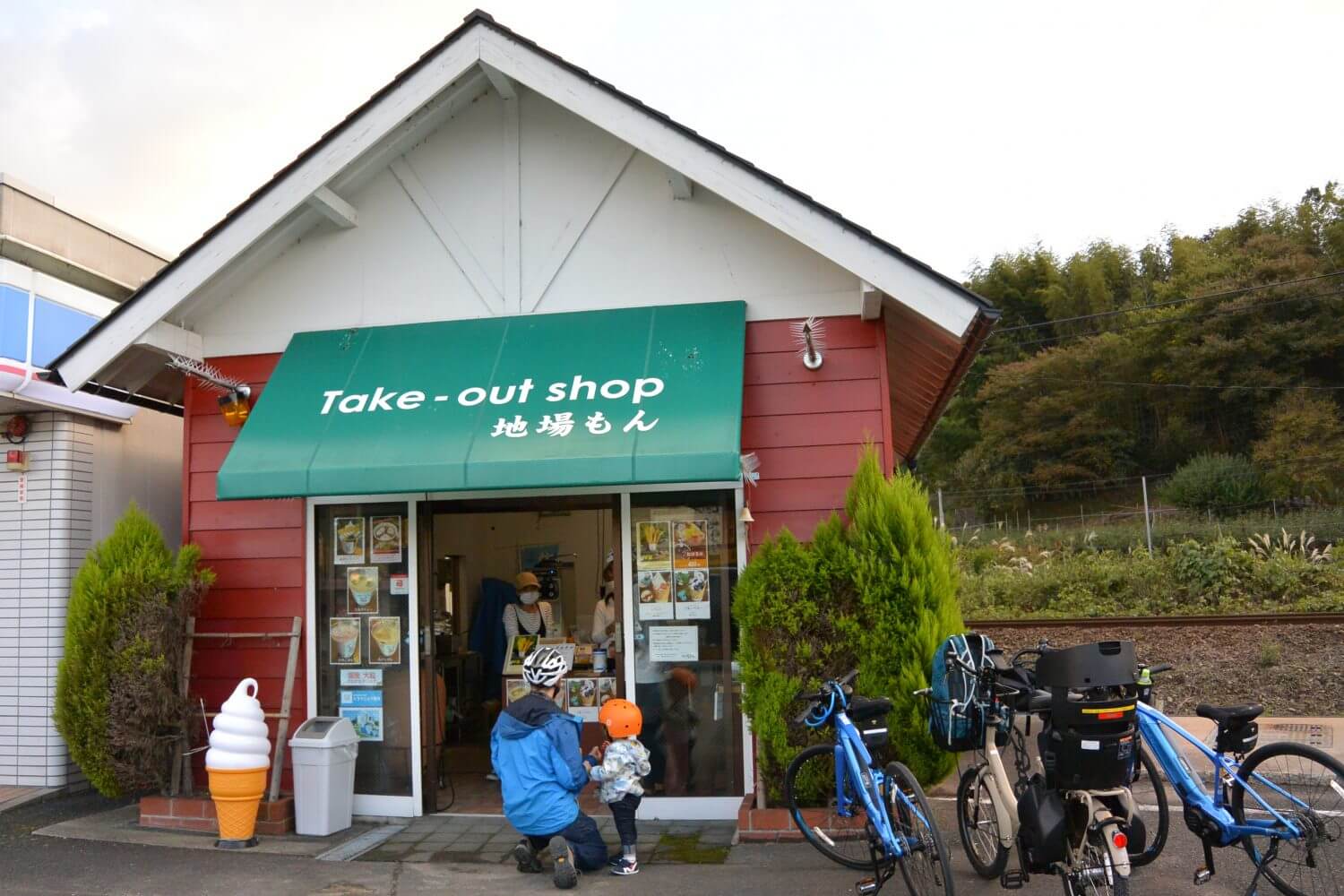 Takeout Shop Jibamon
This sweet shop specializes in baked sweet potatoes. They are delicious just by themselves but if you have them in a soft serve ice cream sundae they are a game changer.
Homepage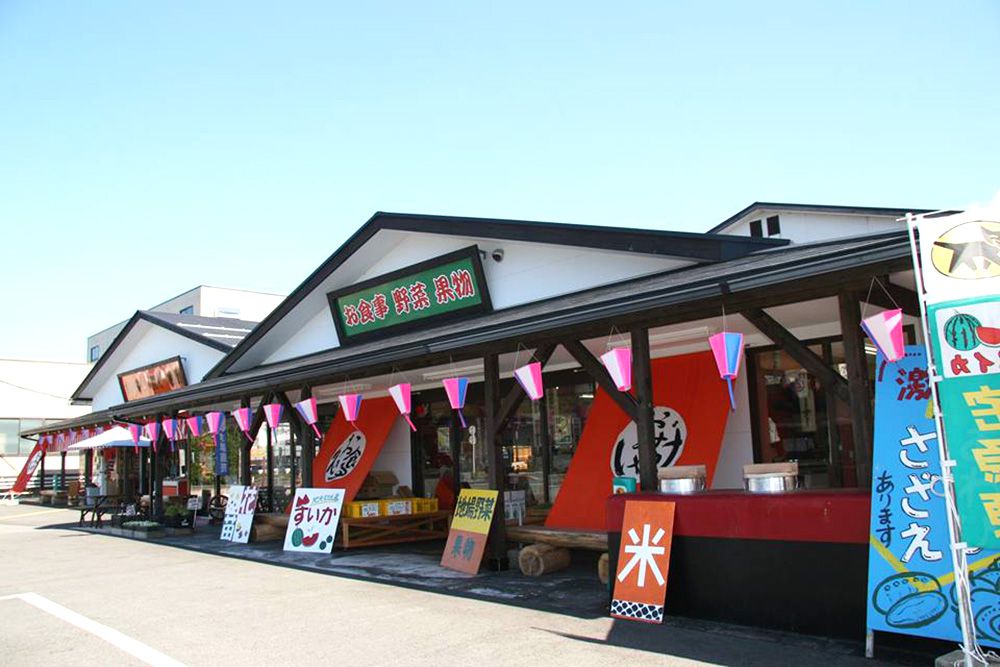 Souvenir Shopping
Kanihan has a wide range of souvenirs available. From sweets and rice crackers perfect for bringing back to the office, to local goods you can eat later to remember your holiday.
More info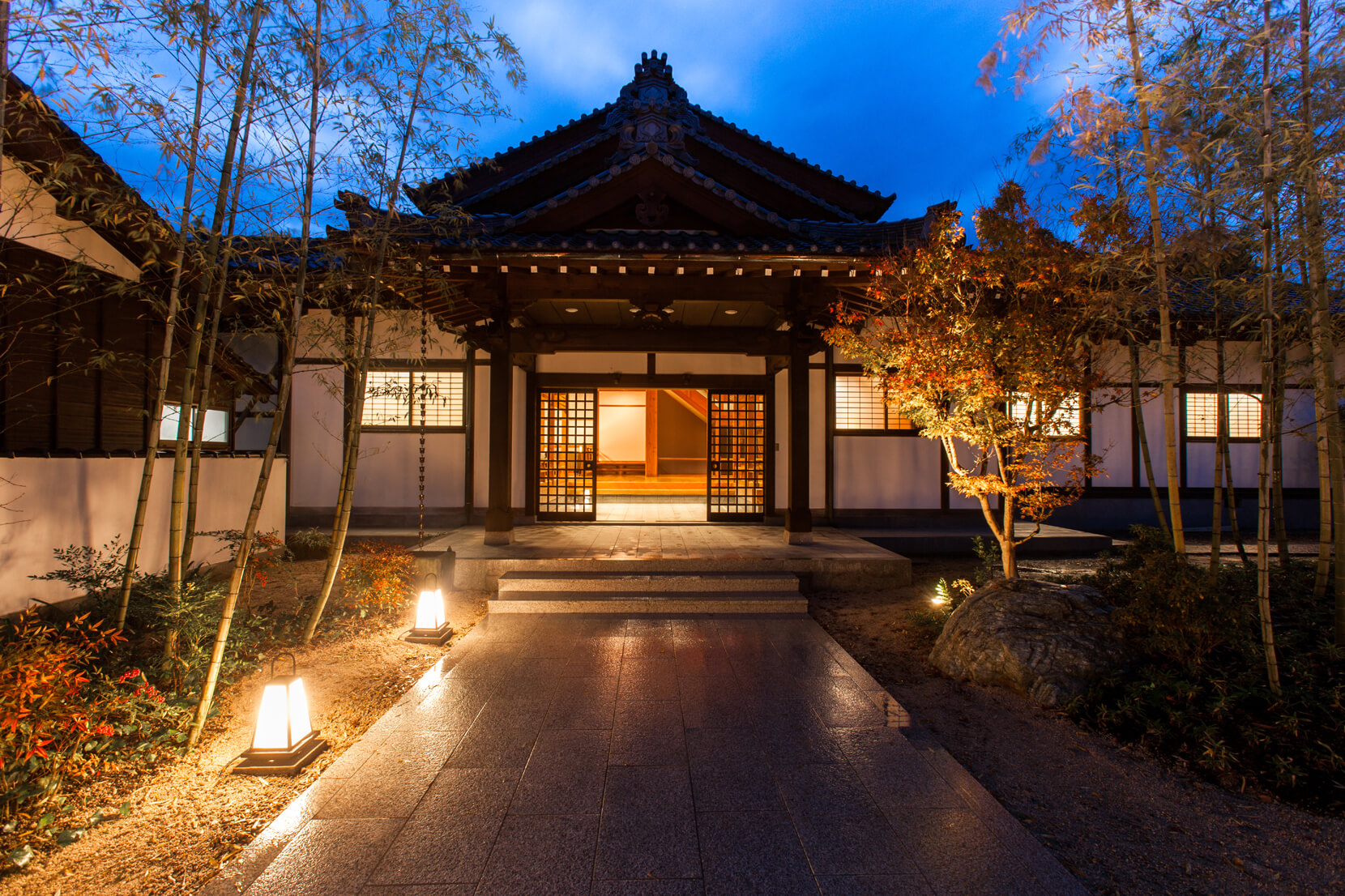 Check in to your Ryokan
After checking in take a walk around the streets of Yuhigaura, head down to the beach, or just chill in your room.
Accommodations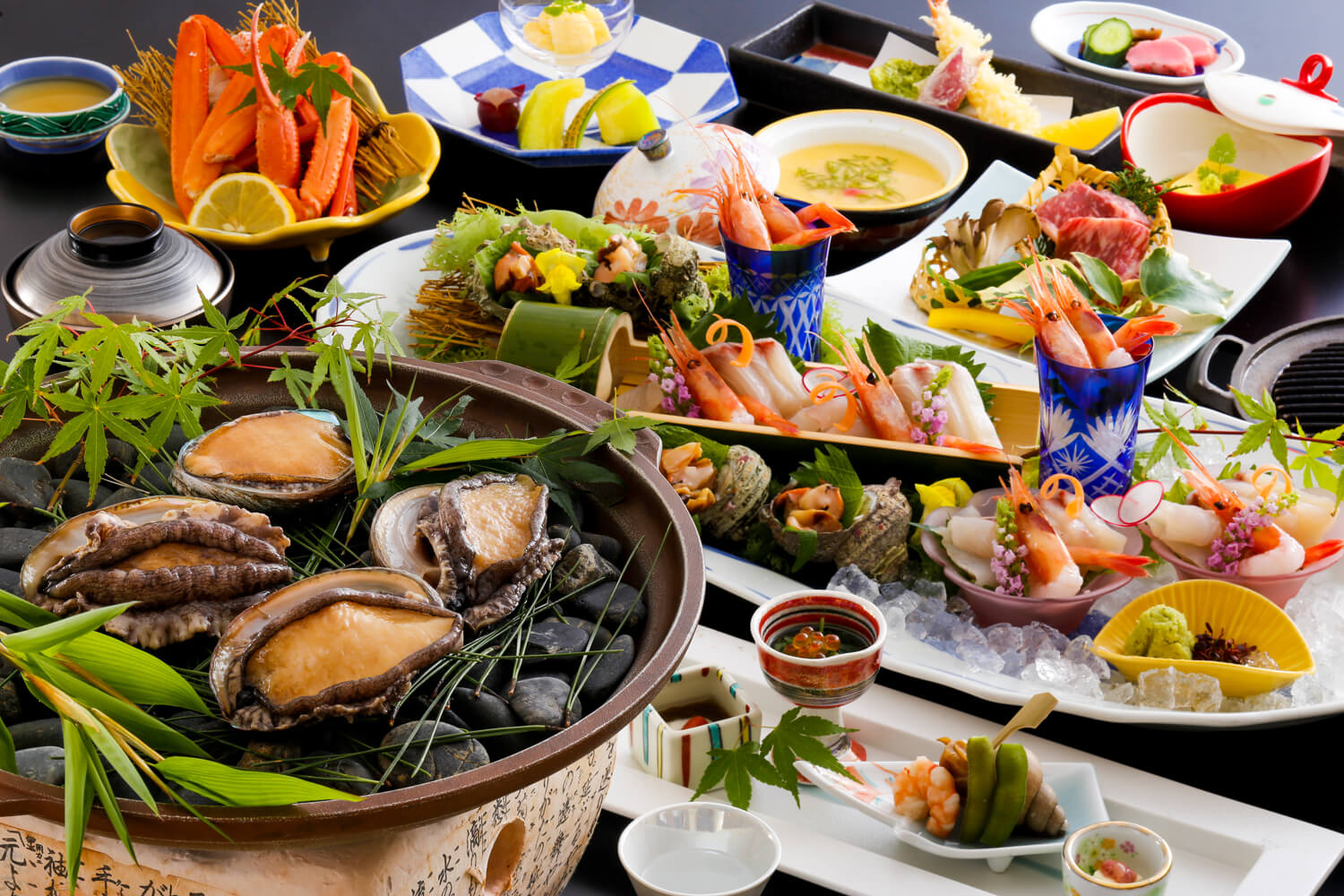 Dinner and Onsen
If you didn't have the crab last night, or even if you did, it's highly recommended to have it tonight. Think about how different the flavors are when food is made with fresh local ingredients. Afterwards feel free to relax in the onsen.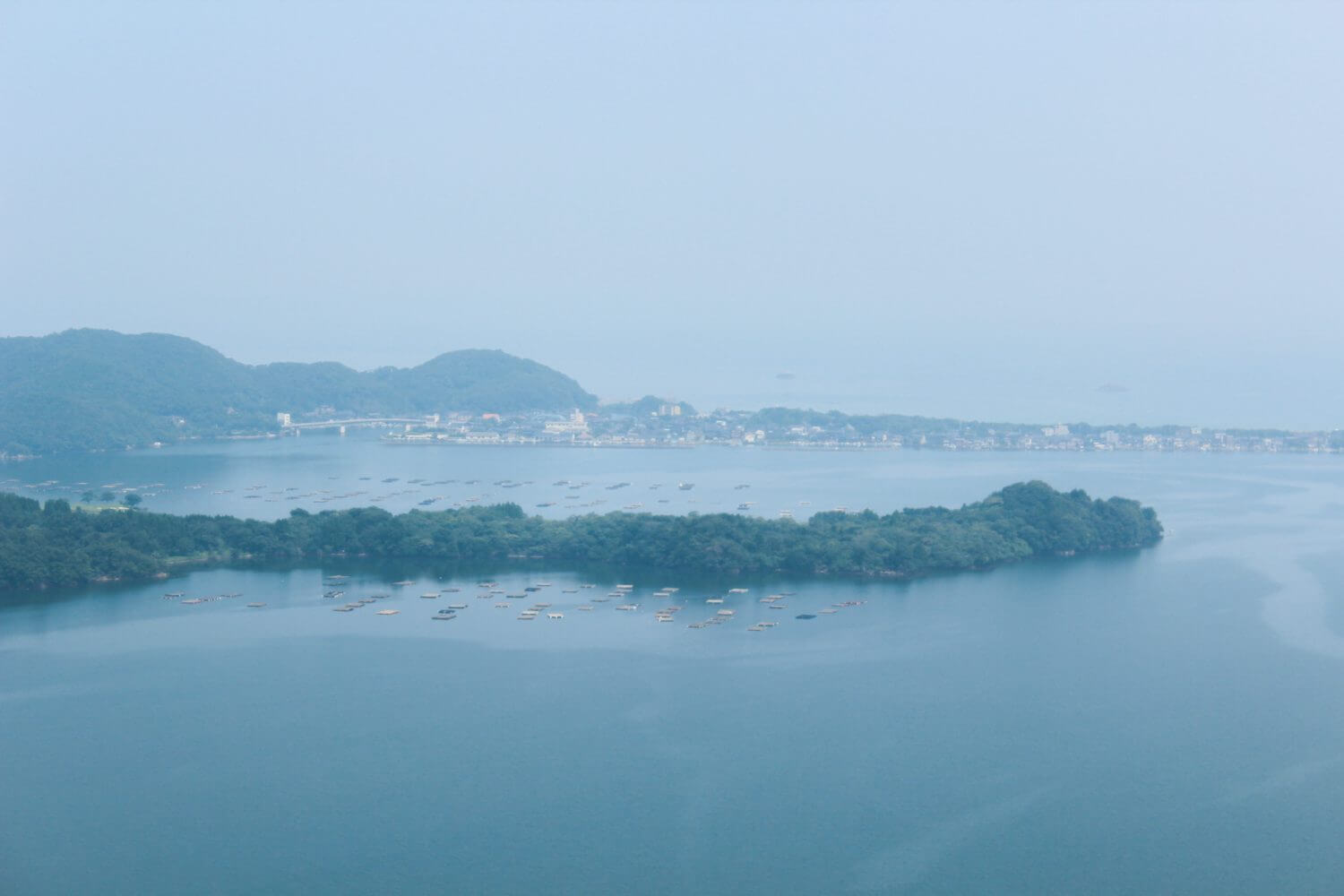 DAY 3
Secrets of the Food Industry
Today you'll get to see where food really comes from. Witness a high speed crab auction, try your hand at making 100% buckwheat soba noodles in an idyllic natural setting, and even make your own sea-salt!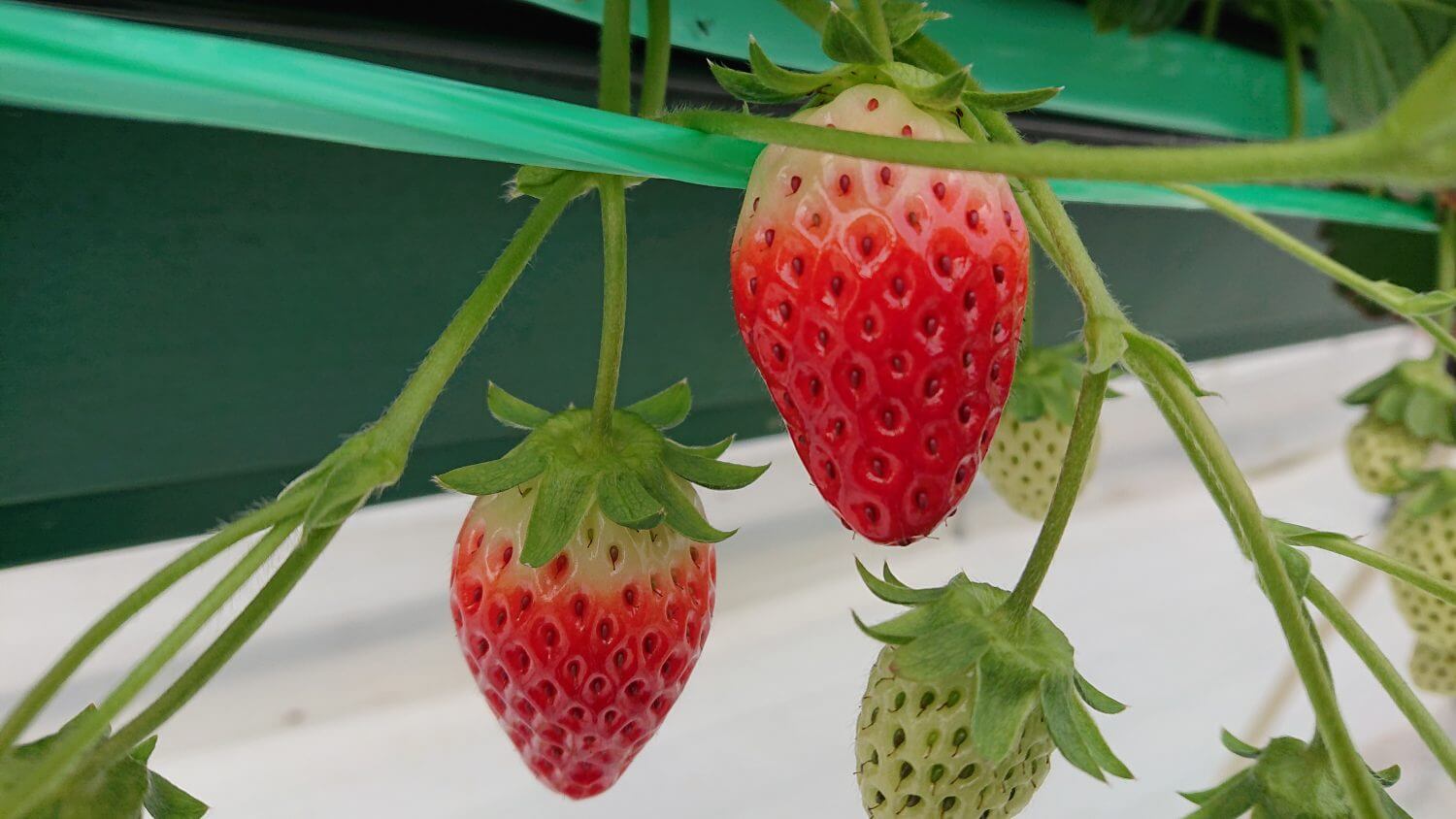 Strawberry Picking
Make sure you've only had a light breakfast because for 30 minutes you can eat all the strawberries you can pick at Kani Ichiban.
Activity fee Feb-Mar:
2000 yen per adult
Activity Fee Apr-May:
1600 yen per adult
Homepage
Arrive at Kotohiki Salt Factory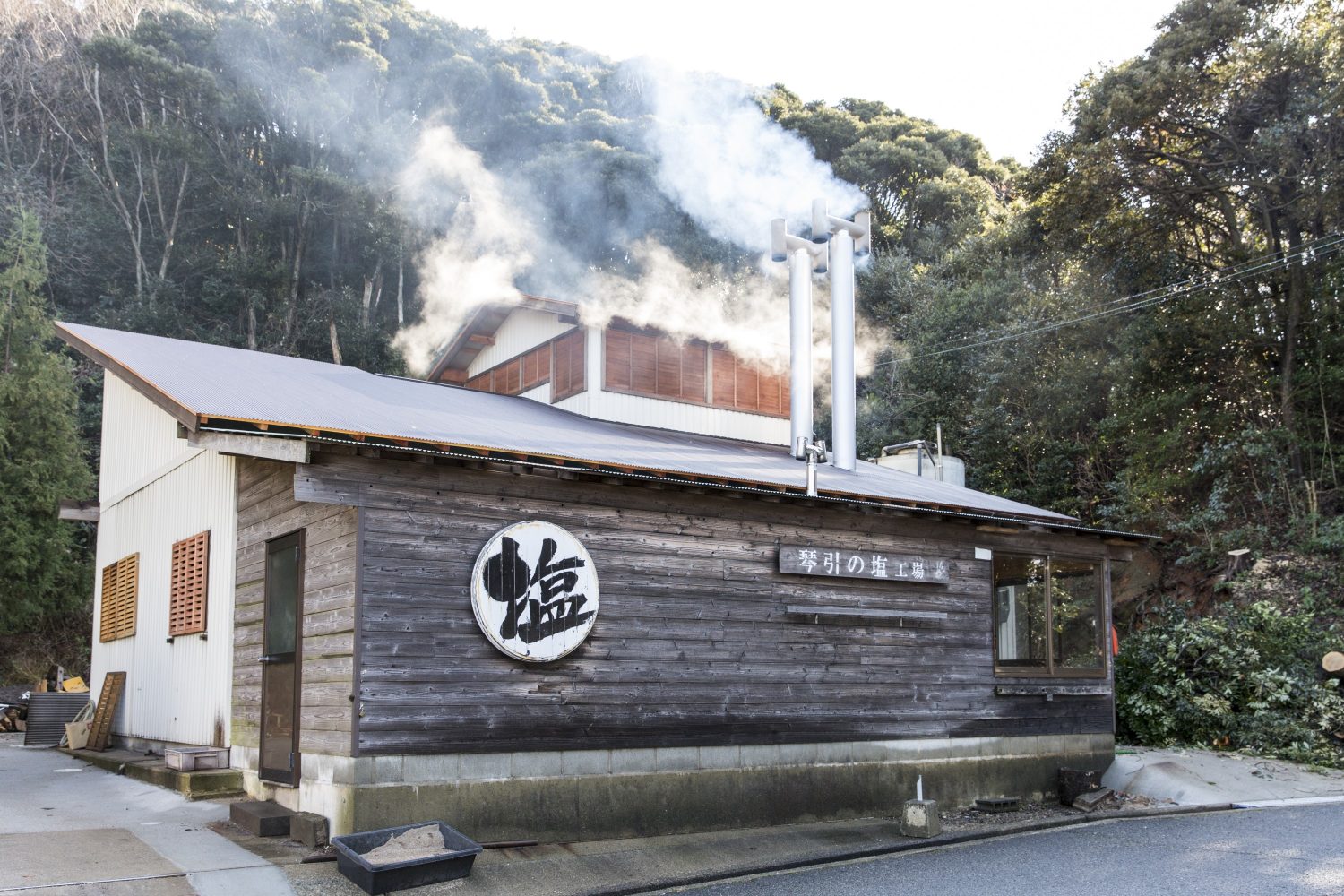 Make Your Own Artisanal Sea Salt
Learn how sea salt is made, and then make some yourself to take home as a souvenir or as a gift.
Activity fee:
1000 yen per person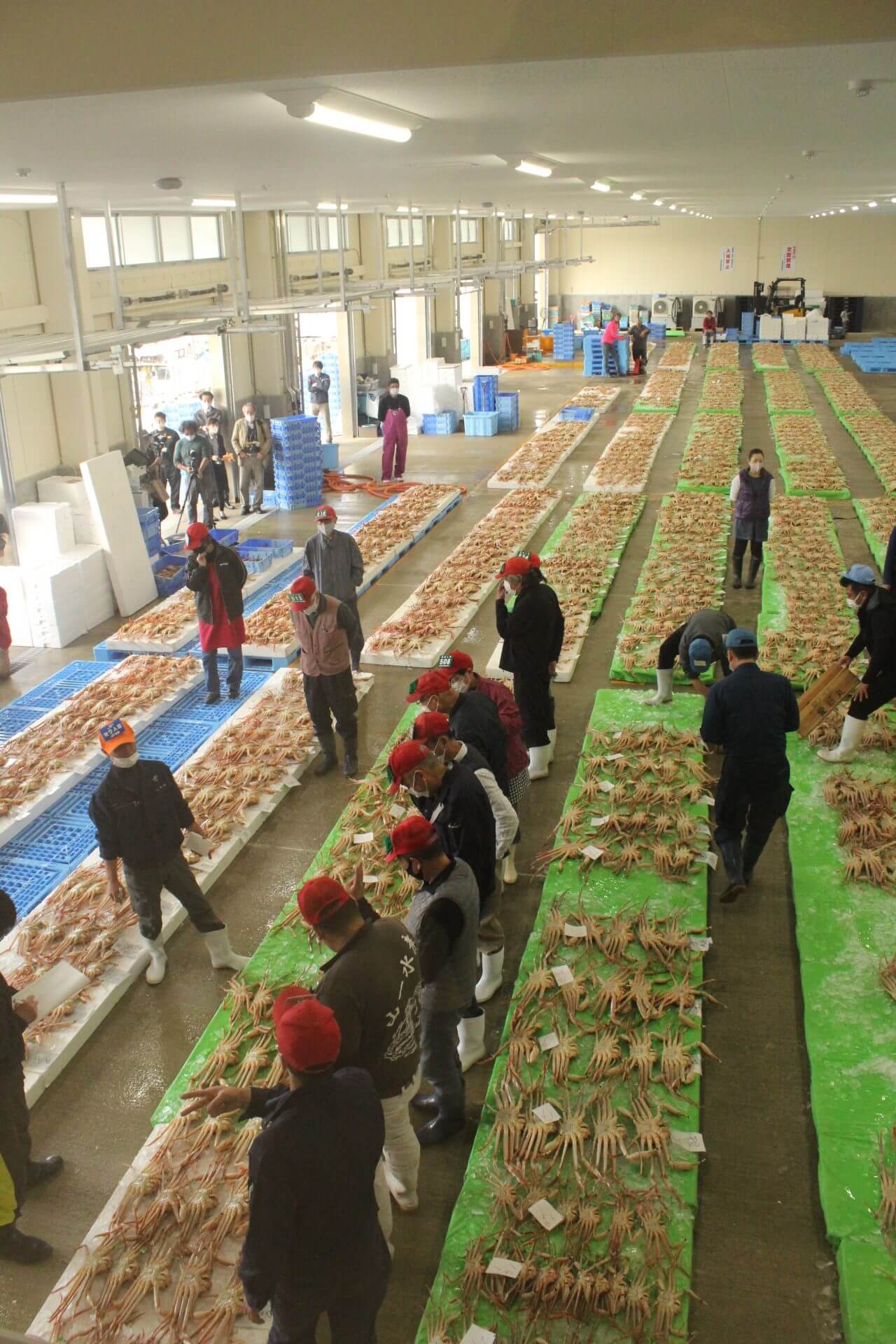 Taiza Crab Auction
From November to March the crab auction is held almost daily in Taiza. Watch the quick-fire, intense bidding from the 2nd floor observation deck. Unfortunately you won't be able to bid yourself.
Admission is Free
More info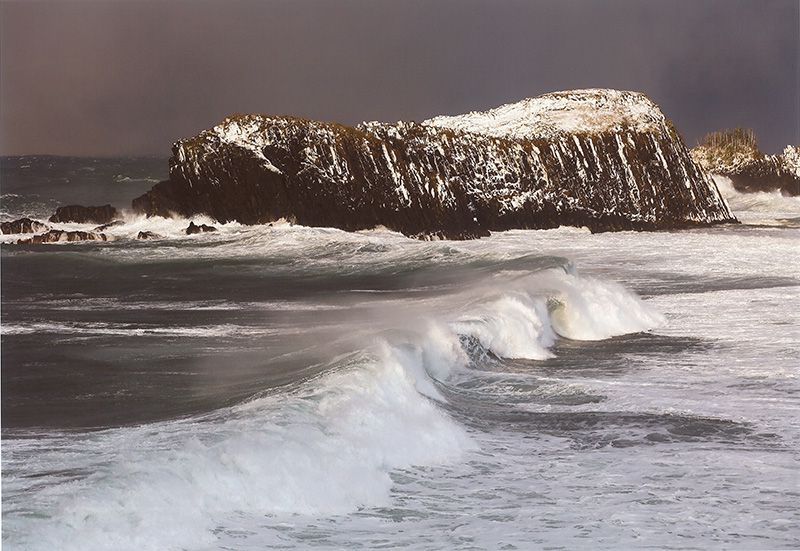 Tateiwa - Standing Rock
At 20m tall Tateiwa, or standing rock, is an impressive site all year round. However, in the winter with the powerful waves crashing against it you can see it at it's most dramatic.
More info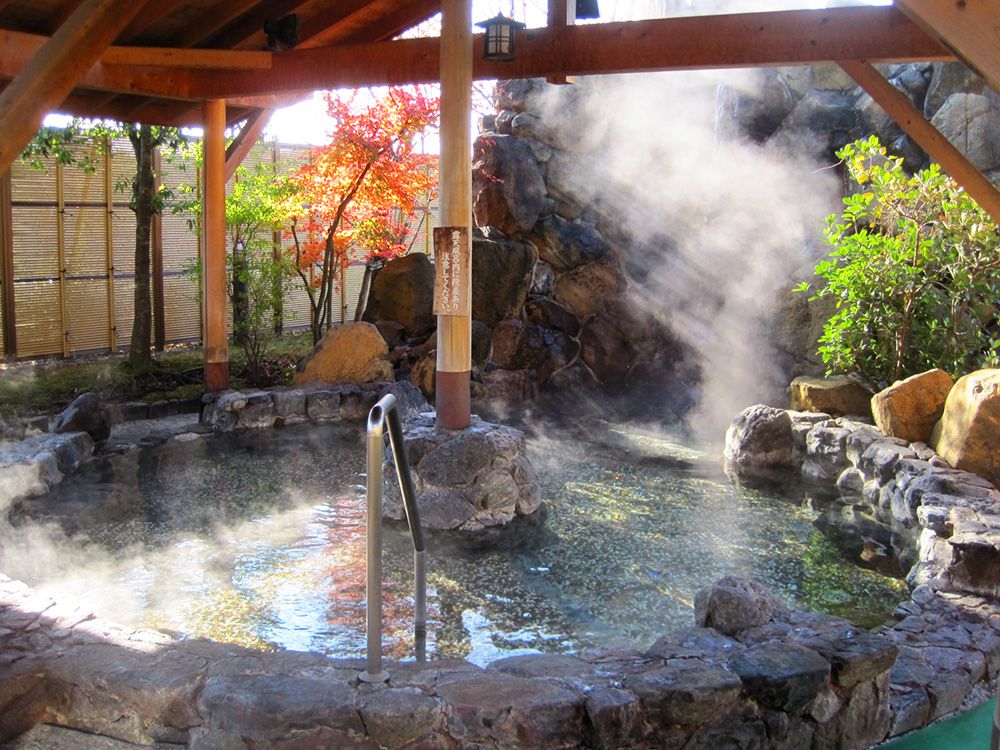 A Relaxing Soak
Round out your holiday with a relaxing soak at Ashiginu Onsen. Situated on a hill it has views out over the countryside. It also has a small shop for picking up some last minute souvenirs and snacks for the car ride home.
More info Onsen
Homepage
Heading Home
It's time to hit the road again and head back to Osaka. With a full belly and lots of souvenirs we hope you will remember your holiday in Kyotango fondly, and visit again soon.