Blog
Posted: January 8
Strawberry Picking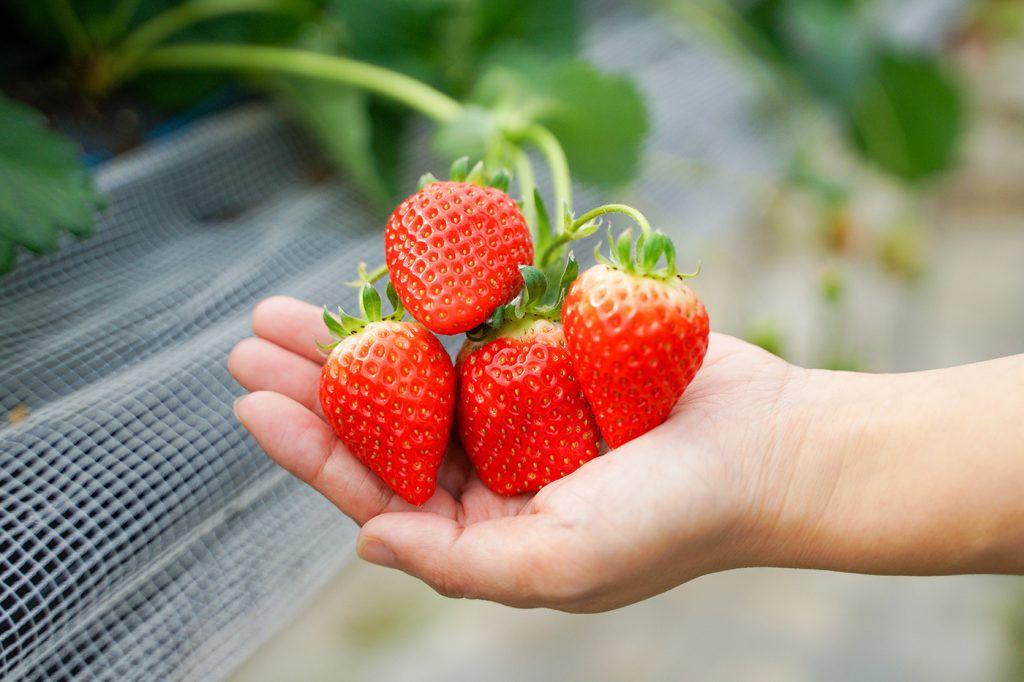 Strawberry season starts in January in Kyotango. Farmers use greenhouses to get the crop out early. This way we get to enjoy sweet strawberries in the cold-dark of winter.
Many farms in Kyotango also open up for strawberry picking. They let you eat as much as you like during the time allowed. It's a great activity for the whole family. Children can enjoy the sweet taste while eating fresh fruit, and learn about where fruit comes from.
There are quite a few farms in Kyotango where you can pick strawberries. Here are a few that we recommend:
Kani Ichiban
In Yuhigaura (Amino-cho), Kani Ichiban grows the akihime variety of Strawberry, known for their large size and sweetness. The picking season runs from January to May.
Click here for more details and booking. (Booking is available in Japanese only)
Okazaki Farm
Based in Tango-cho you get 30 minutes to pick and eat as much as you like. The picking season runs from March to May.
Click here for more details and booking. (Booking is available in English online but the farmers do not speak English)