Relaxed Pace Itinerary
OVERVIEW
Take your time on this relaxed trip around Kyotango. Enjoying the sites at your own pace you can express your creative side by painting a guardian cat figure. There is also a chance to relax under the autumn leaves in a woodland retreat.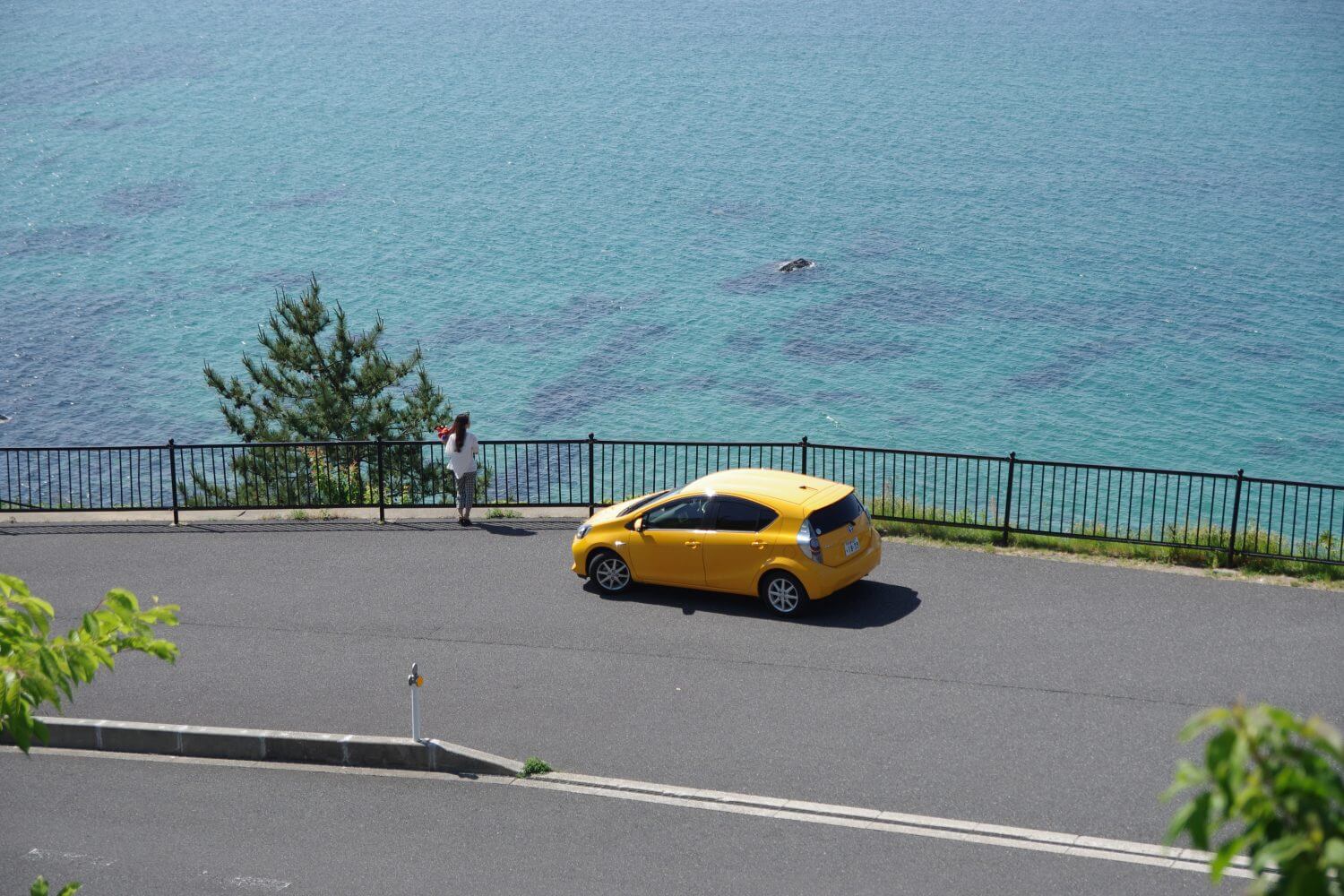 ITINERARY LENGTH
3 DAYS
SEASON
September to October
TRANSPORTATION
Rental Car
HIGHLIGHTS
Amanohashidate (One of the 3 great scenic views of Japan)
Ine, traditional fishing village and boat houses
Visit Shrines with Important Local History
Autumn Flowers and Foliage
Make your own Soba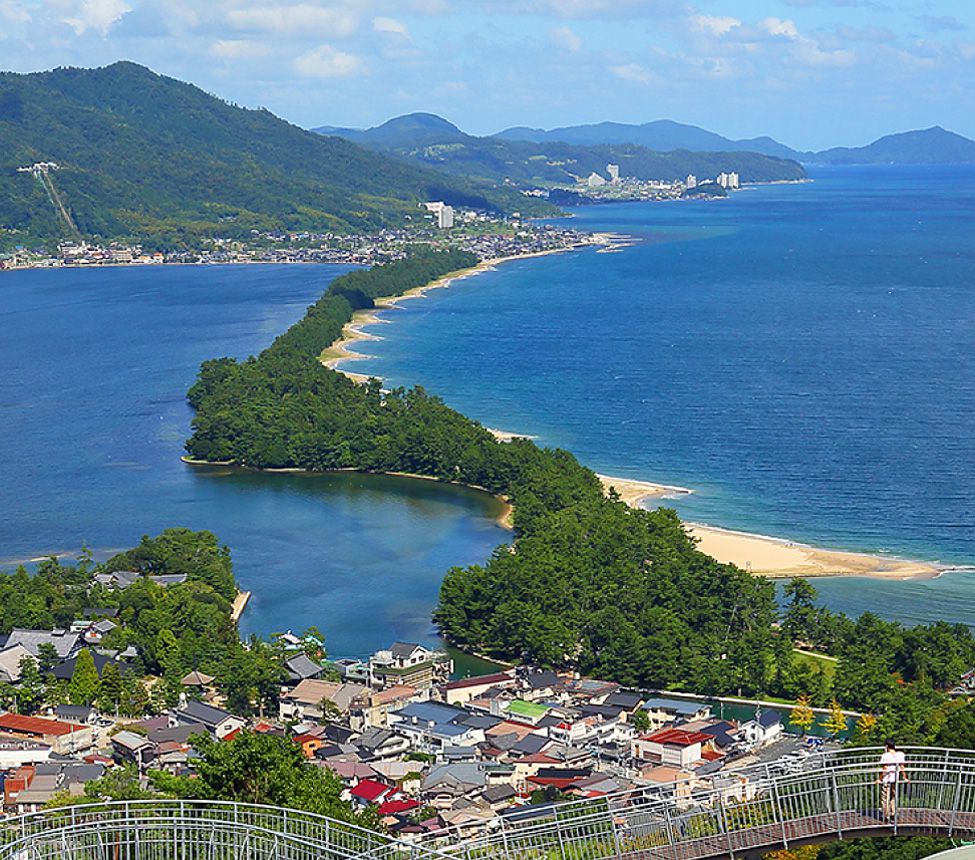 DAY 1
In the unexplored parts of Kyoto you can relax in onsen ryokan and have your fill of the views of nature and the sea in this rental car journey. On the first day, you can visit Amanohashidate, famous as one of Japan's three most scenic spots, and the Ine funaya boathouses, which have exploded in popularity recently, and drive around the incredibly photogenic scenery of the UNESCO Geopark. On the second day you can visit a local shrine with an important local history, and statues seen nowhere else in Japan.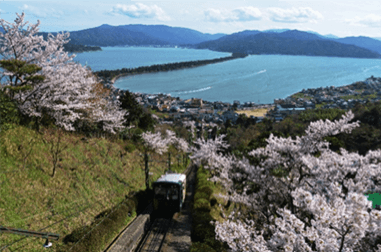 Enjoy one of the Three Views of Japan, Amanohashidate, from atop Kasamatsu Park sky deck.
Kasamatsu Cable Car fee:
¥680 (return trip)
Kasamatsu Park Info
More Info
Lunch at Kasamatsu Park and Motoise Kono Shrine
After enjoying a nice lunch at Kasamatsu park, descend the mountain via cable car and head to the nearby Motoise Kono Shrine.
More Info
Depart Motoise Kono Shrine for Ine Fishing Village
Amanohashidate Souvenir
Make sure you pick up some of the unique omiyage (souvenir foods) from Amanohashidate for later. Try the Hashidate Rouman, a manju stuffed with chestnut paste.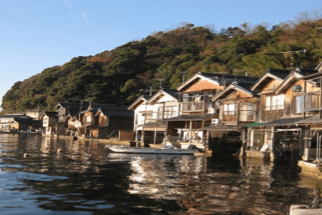 Take a walk around Ine
Take a stroll through Ine and spend some downtime at the local Ine Cafe, or the Mukai brewery. Or just watch the boats in the harbor as they sail around. This is a great chance to enjoy the omiyage you bought earlier in a relaxed atmosphere.
Ine Tourism Website
Fishing Activity
If you're feeling luck you can try your hand at fishing in the harbor, they can provide cool packs for any fish you do catch.
Fishing fee Adults:
3000 yen
Fishing Fee Children (elementary school):
1500 yen
Ine Tourism Website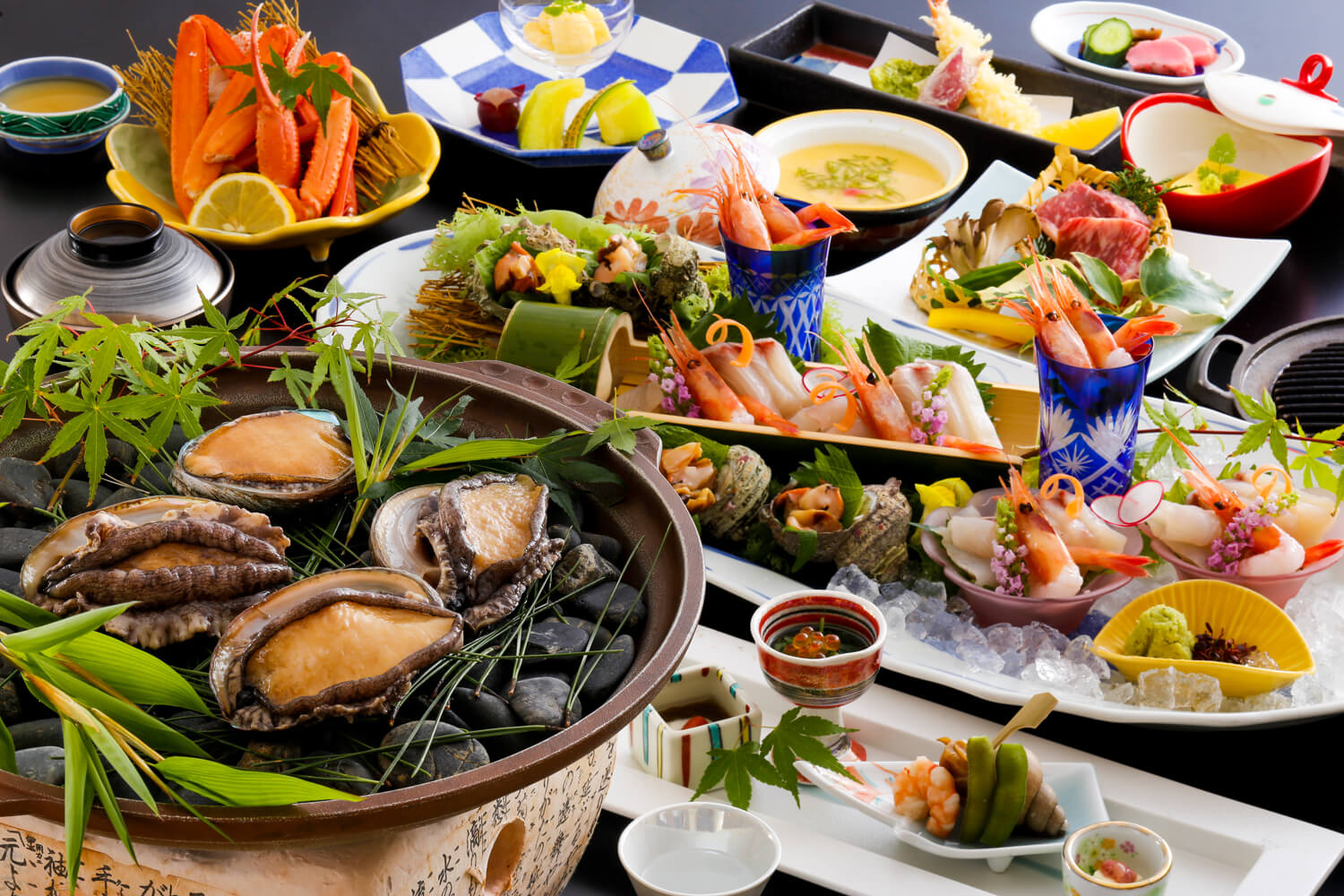 Dinner and a hot spring bath
Enjoy a nice dinner and a hot spring bath at your luxury ryokan (Japanese Inn).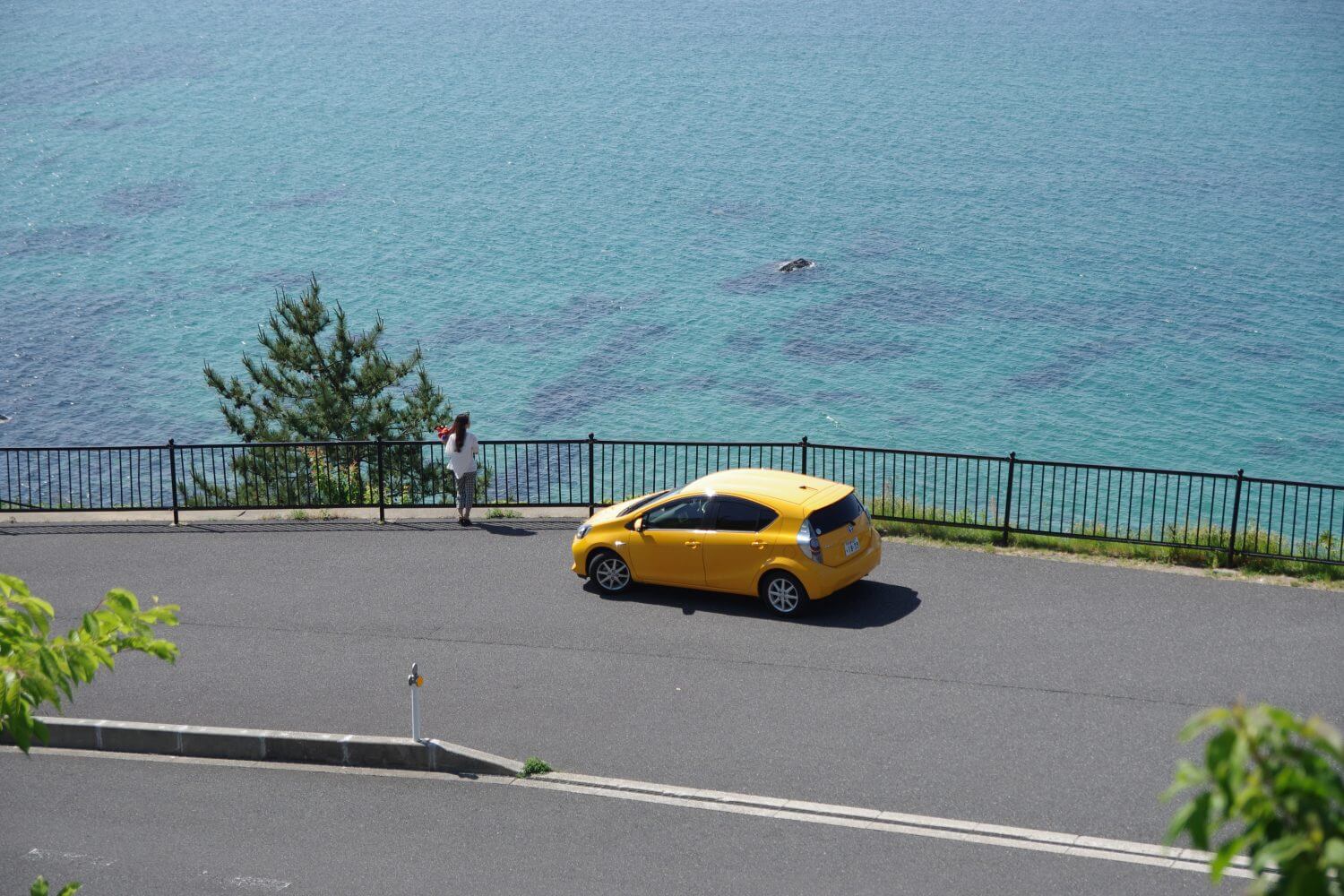 DAY 2
On day 2 visit a shrine steeped in local history, and have a chance to paint a guardian cat figure. Have lunch at a restaurant which fuses Japanese sensibilities to western foods. And explore a local soy sauce producer's shop (they sell more than just soy sauce).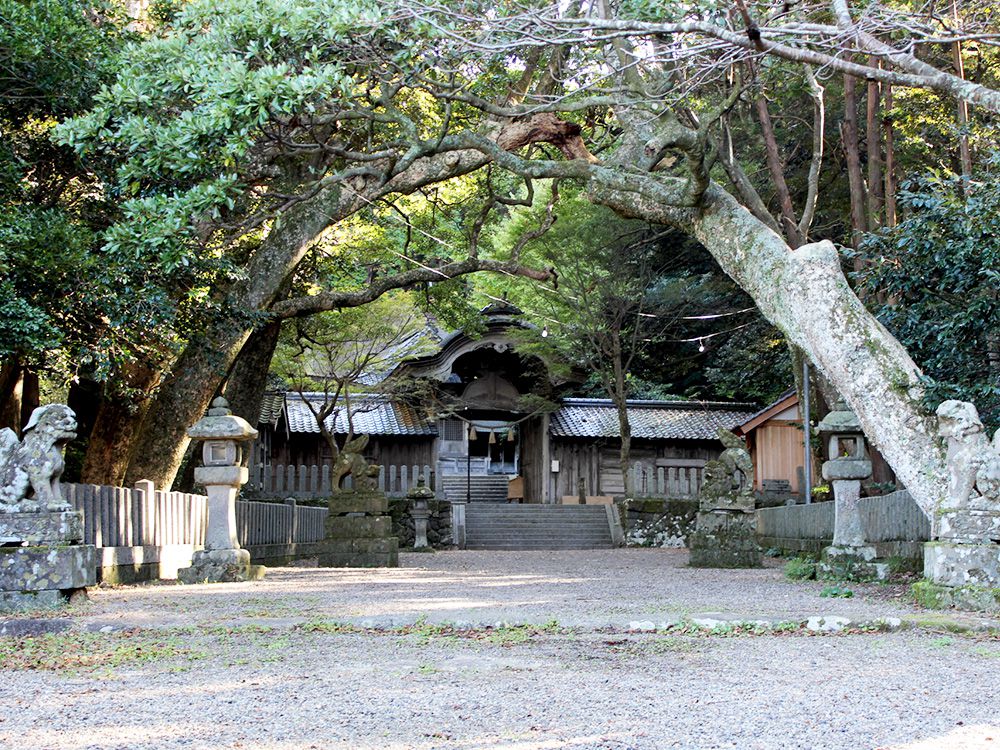 Takano Shrine
Takano shrine is famous for it's long Sando (road approaching the shrine). The shrine is heavily sheltered by trees on either side giving it a secret, secluded feel. Here you can buy souvenir charms.
More Info
Shinmeiyama Burial Mound
From Takano Shrine there is a path that goes up to Shinmeiyama burial mound, which features a secret view of Tateiwa surrounded by branches.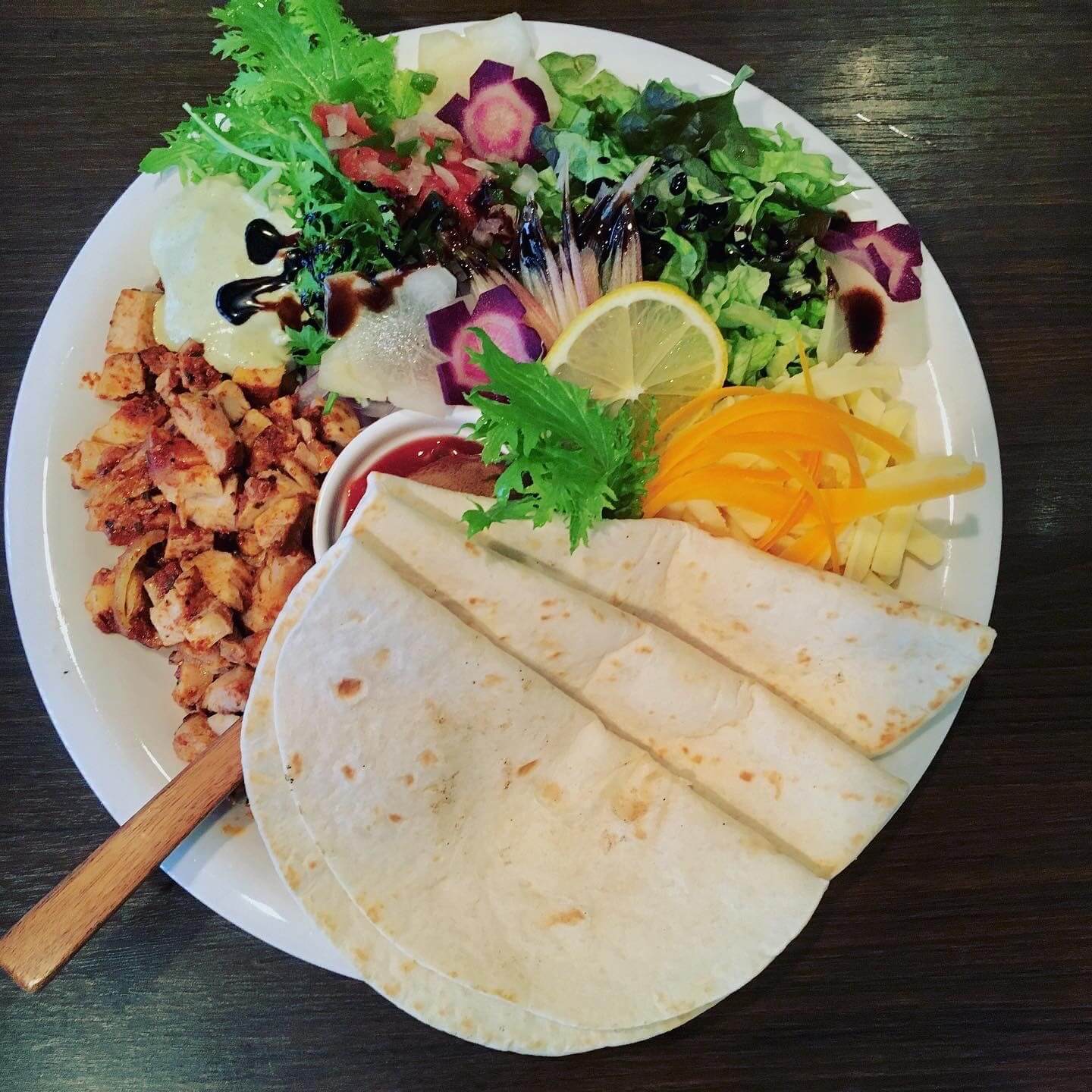 Restaurant Enishi
Getting the most of local ingredients could be Enishi's tag line. They change their specials daily based on what's available, but whatever it is, is sure to be delicious.
Restaurant Enishi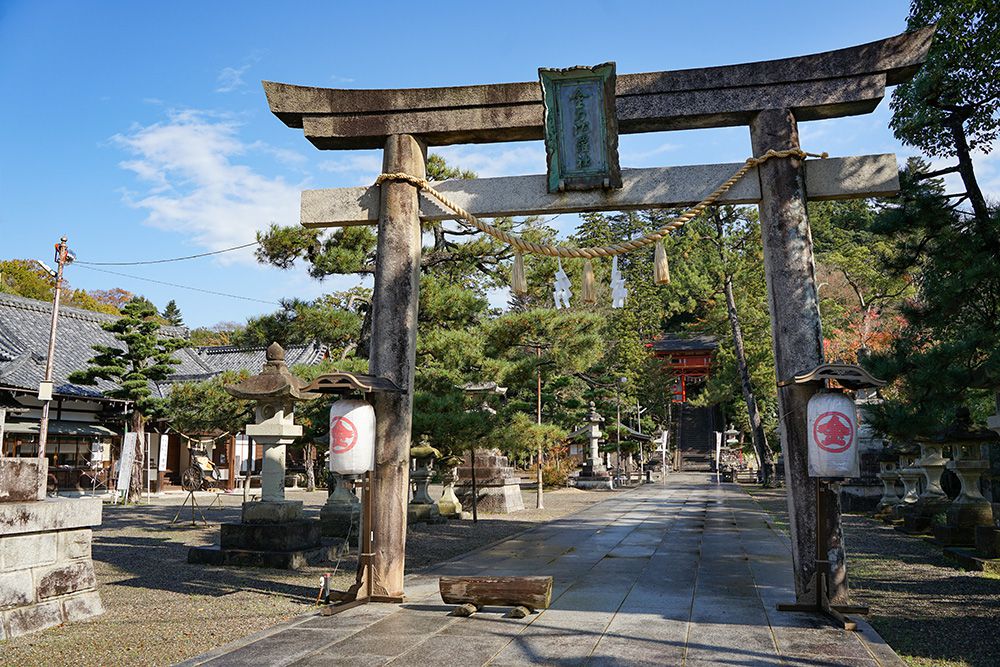 Kotohira Shrine
Right on restaurant Enishi's door step is Kotohira Shrine, home of the Coma neko (Guardian Cats). These statues are unique to Kotohira Shrine, and have a close tie to the ancient silk industry.
More Info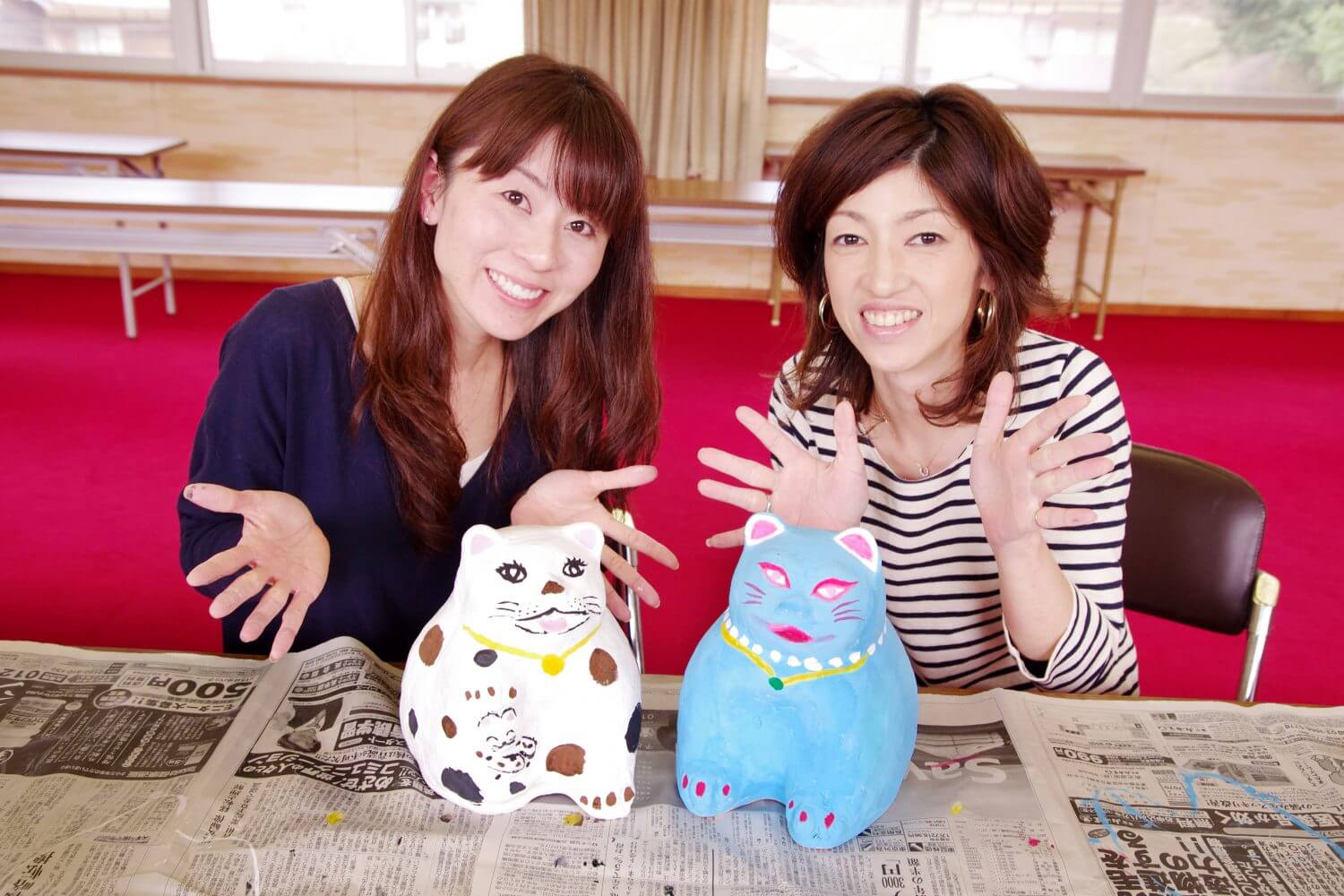 Cat Figure Painting
Express your creativity by painting your own original cat figure. Choose between a small or a large cat, and then decide for yourself how you want to decorate it.
Large Cat Fee:
3500 yen
Small Cat Fee:
2800 yen
Guardian Cat Painting Activity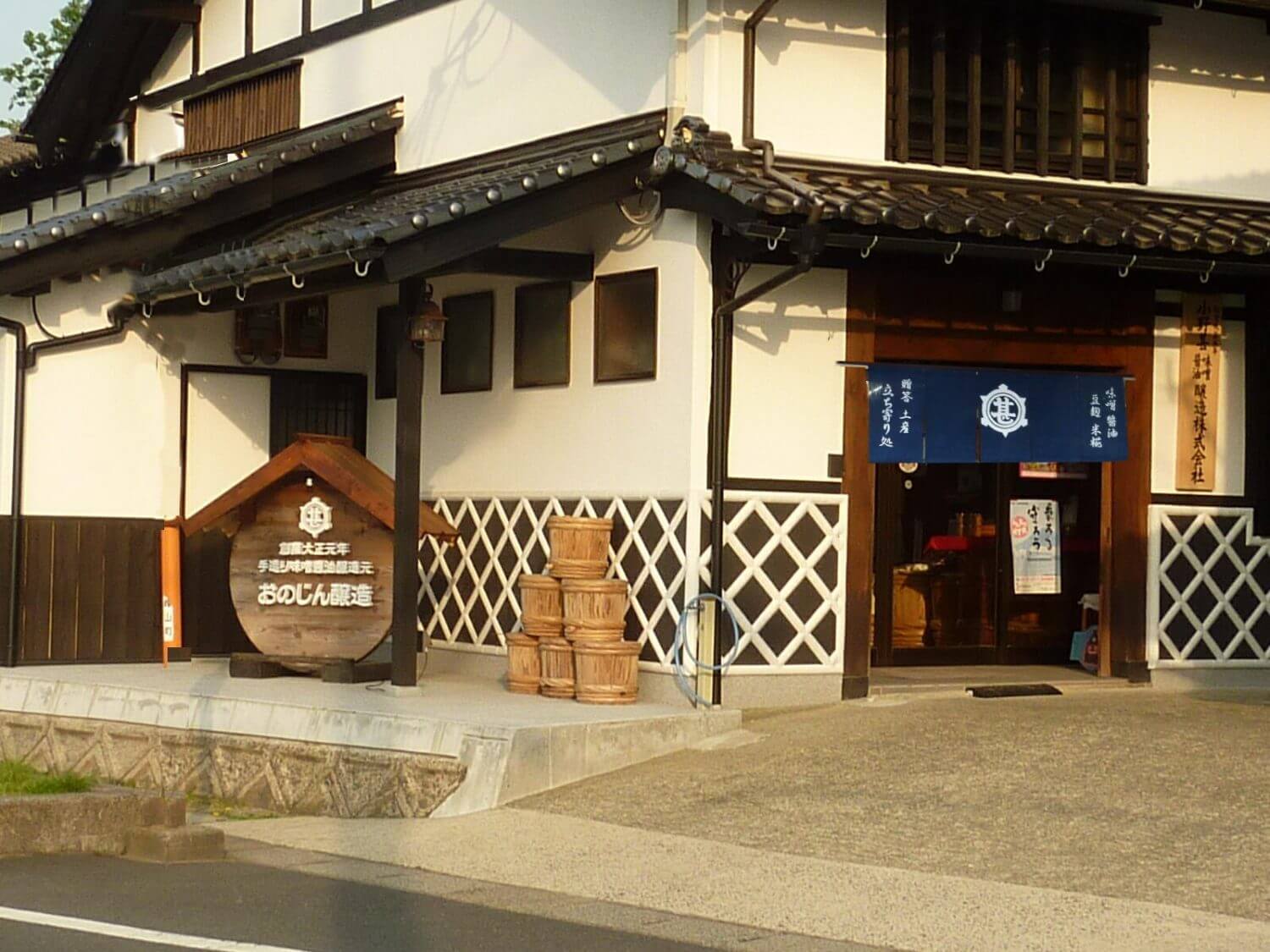 Shopping at Onojin
Onojin is a miso and soy sauce producer which uses traditional methods to produce these beloved staples of Japanese cuisine. You can shop here for a few things to take home to give your home cooking that "kyotango kick".
Onojin Miso and Soy Sauce Producer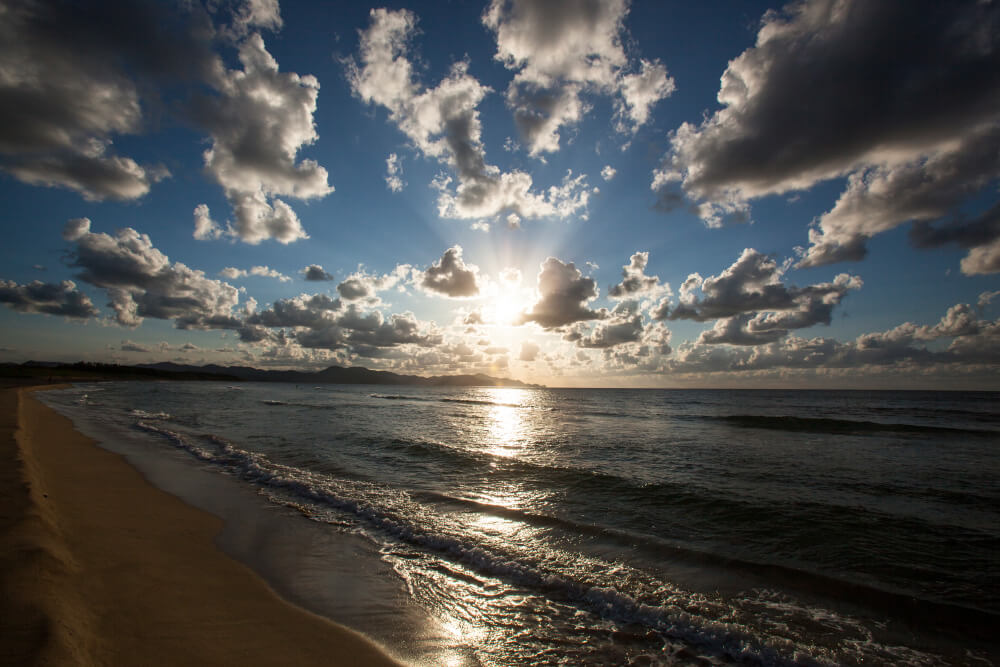 Explore the Area
Take your time to explore your ryokan's surroundings and venture down to the beach, or just relax in your room and enjoy the view.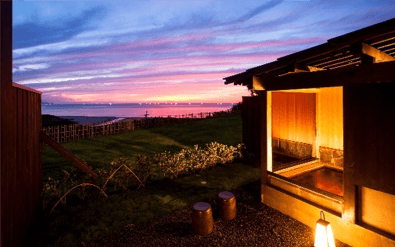 Enjoy the evening in your luxury ryokan
Spend the rest of the evening in your luxury accommodation. Relax in the onsen hot spring, look out over the bay, receive a massage or beauty treatment, the rest of the night is yours to do as you please.
Find an Accommodation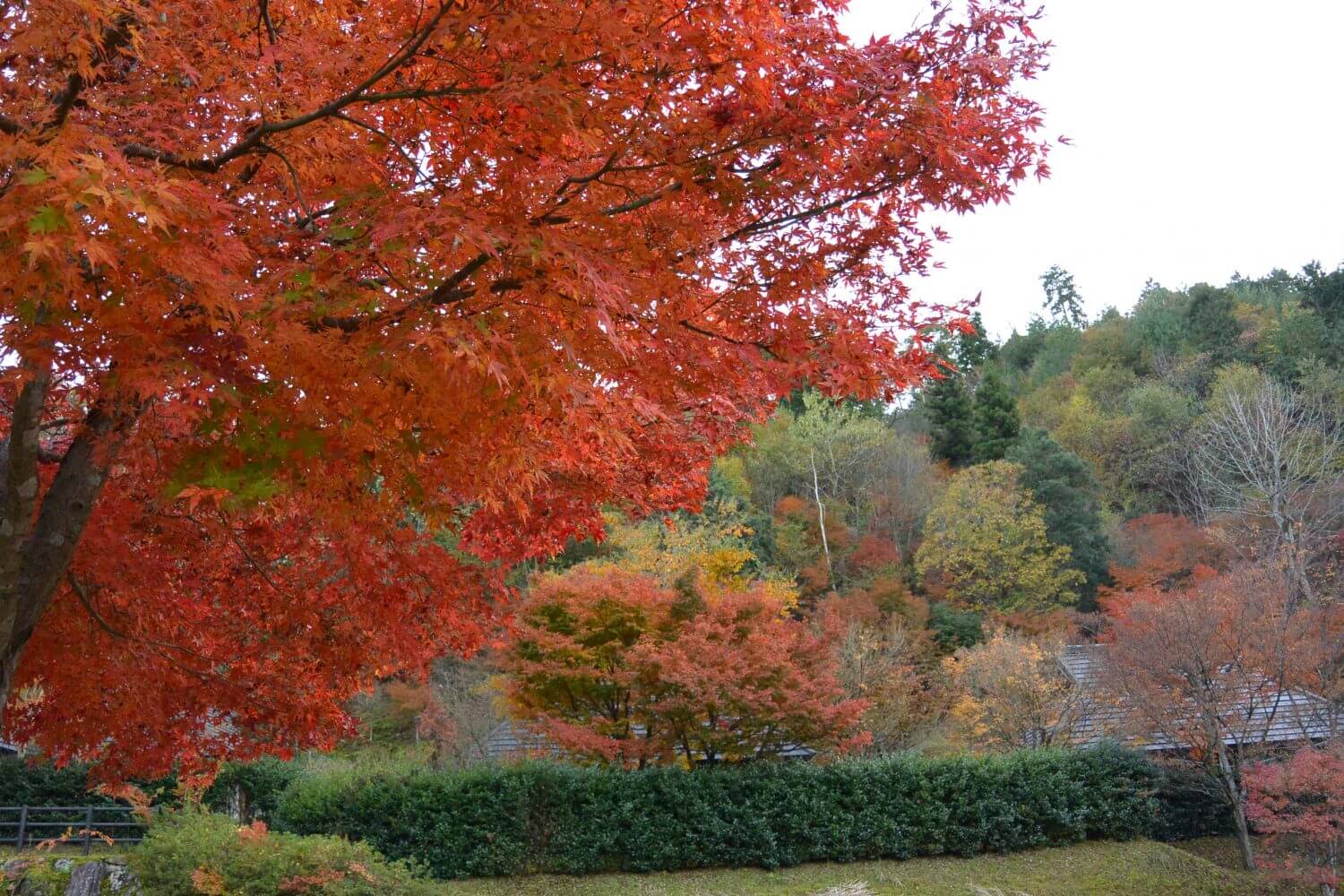 DAY 3
On day 3 you can head to a woodland retreat to see the autumn colors and make your own lunch by trying your hand at soba making. Later head to a historic property in Kumihama and enjoy the garden there.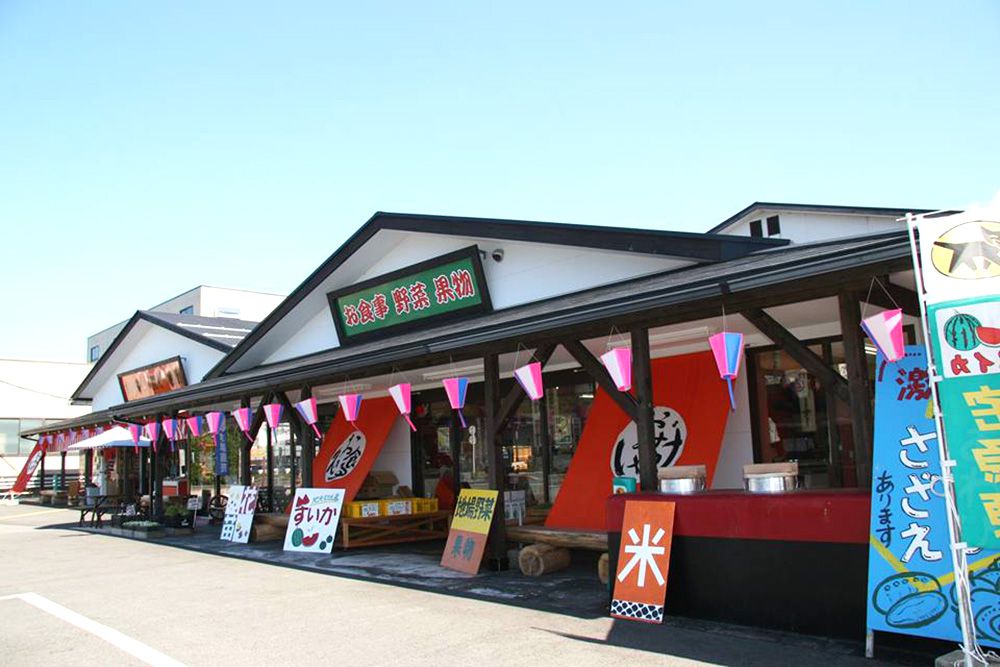 Souvenir Shopping
Pick up some souvenirs for friends and family at Kanihan. There is a wide range of goods from packaged sweets, local beers, to flavored sea salts.
More info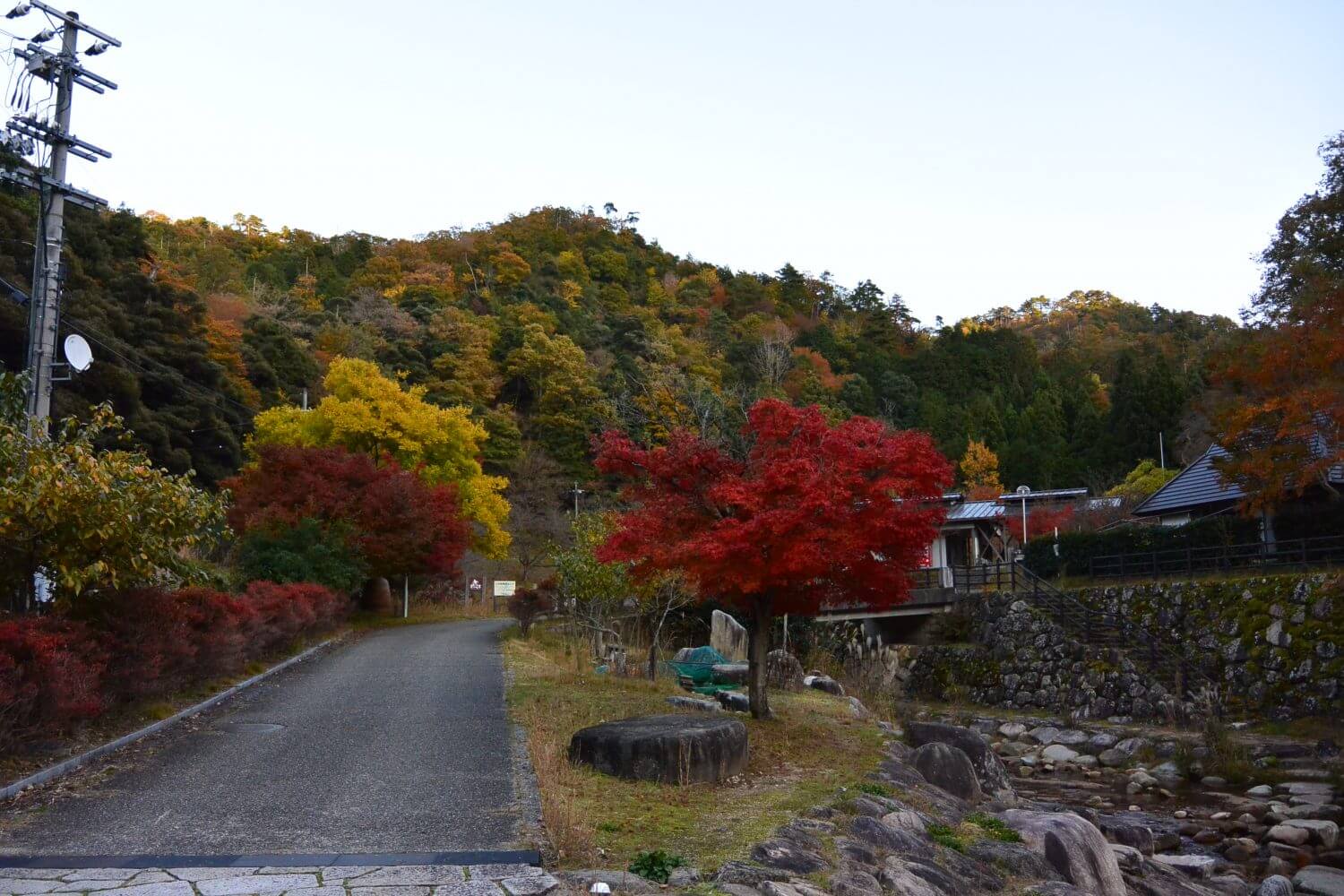 Admire the Autumn Leaves
Spend some time just taking a walk around and enjoying the autumn leaves at this woodland retreat.
Tennyo no Sato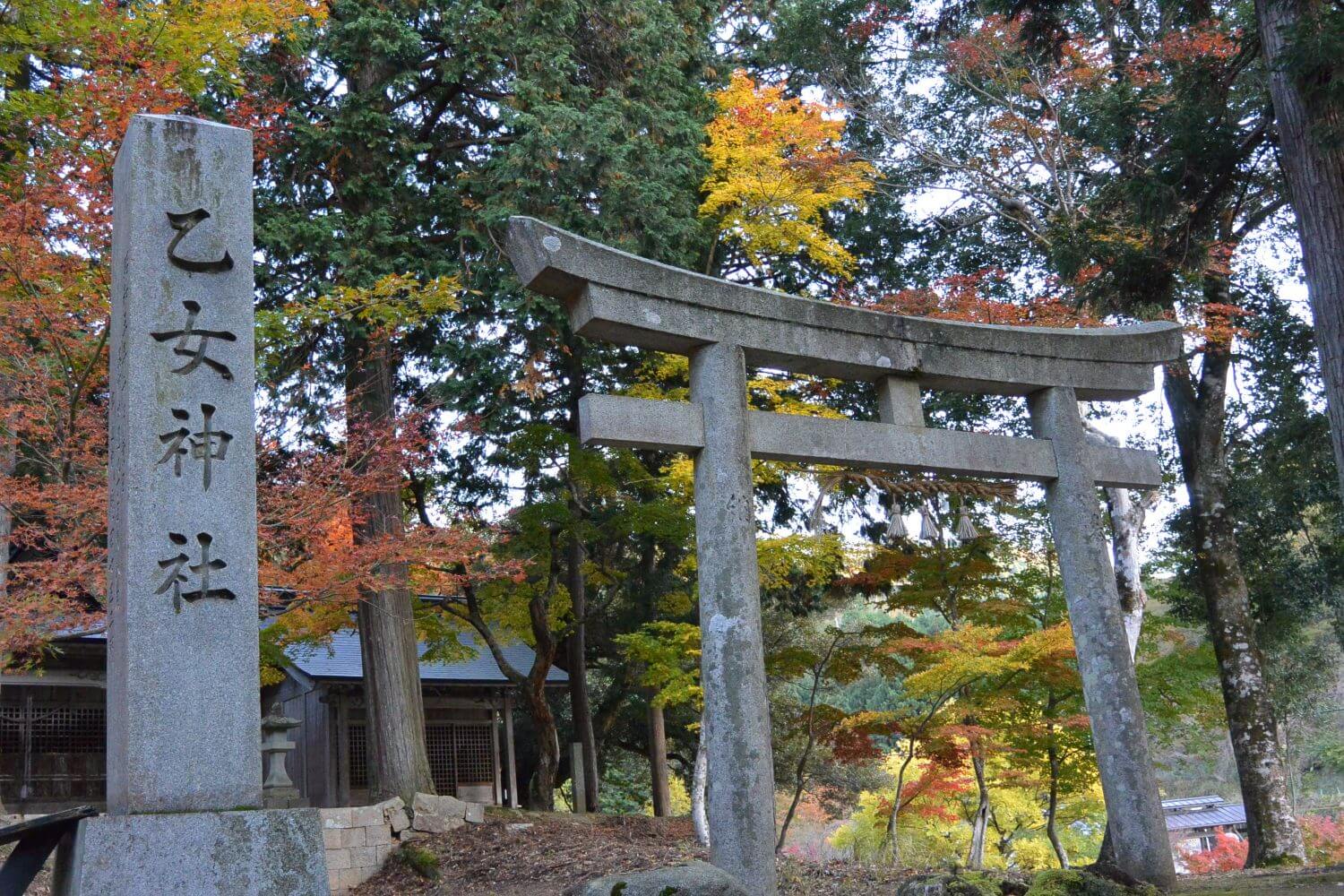 Otome Shrine
The shrine across the road is also worth taking a look at for the vibrant autumn leaves.
Autumn Leaves
Soba Making
The staff will guide you through the soba mixing, kneading, and cutting process so you can have your own hand-made soba for lunch.
Homepage
Visit a Historic Property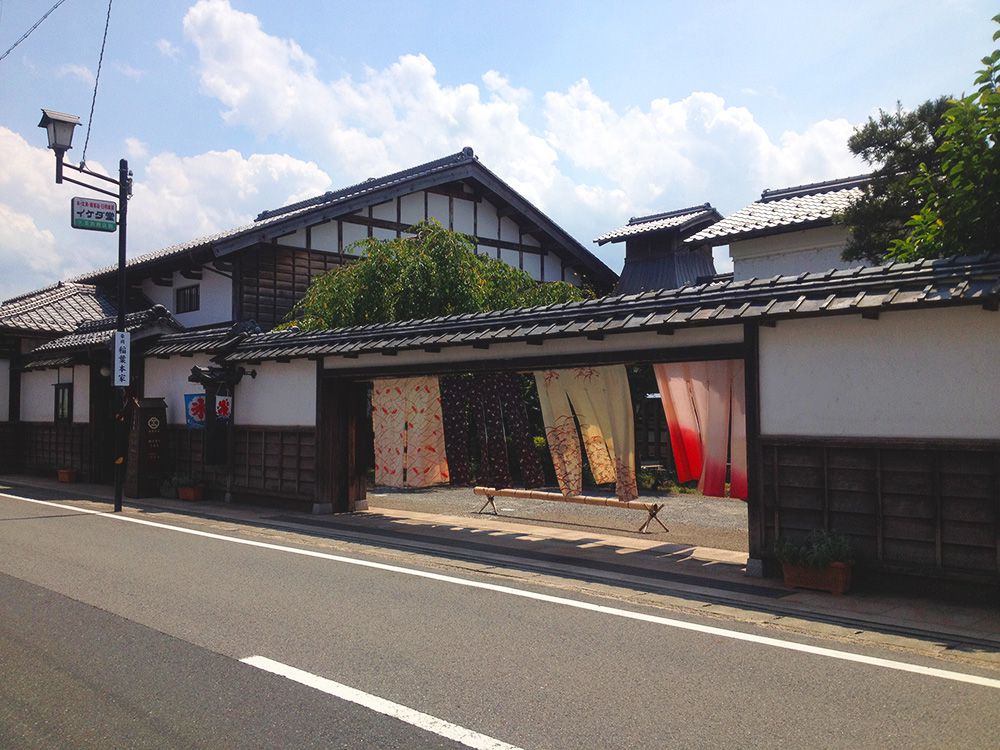 Inaba Family Merchant House
The "Gosho Inaba Honke" is the main family house of a wealthy Kumihama merchant family. The main building was built 130 years ago, and is a nationally registered tangible cultural property. Enjoy the historical and grande residency of the Gosho Inaba Merchant House, which also has a large Japanese garden attached.
More Info
Coffee Break with a Bay View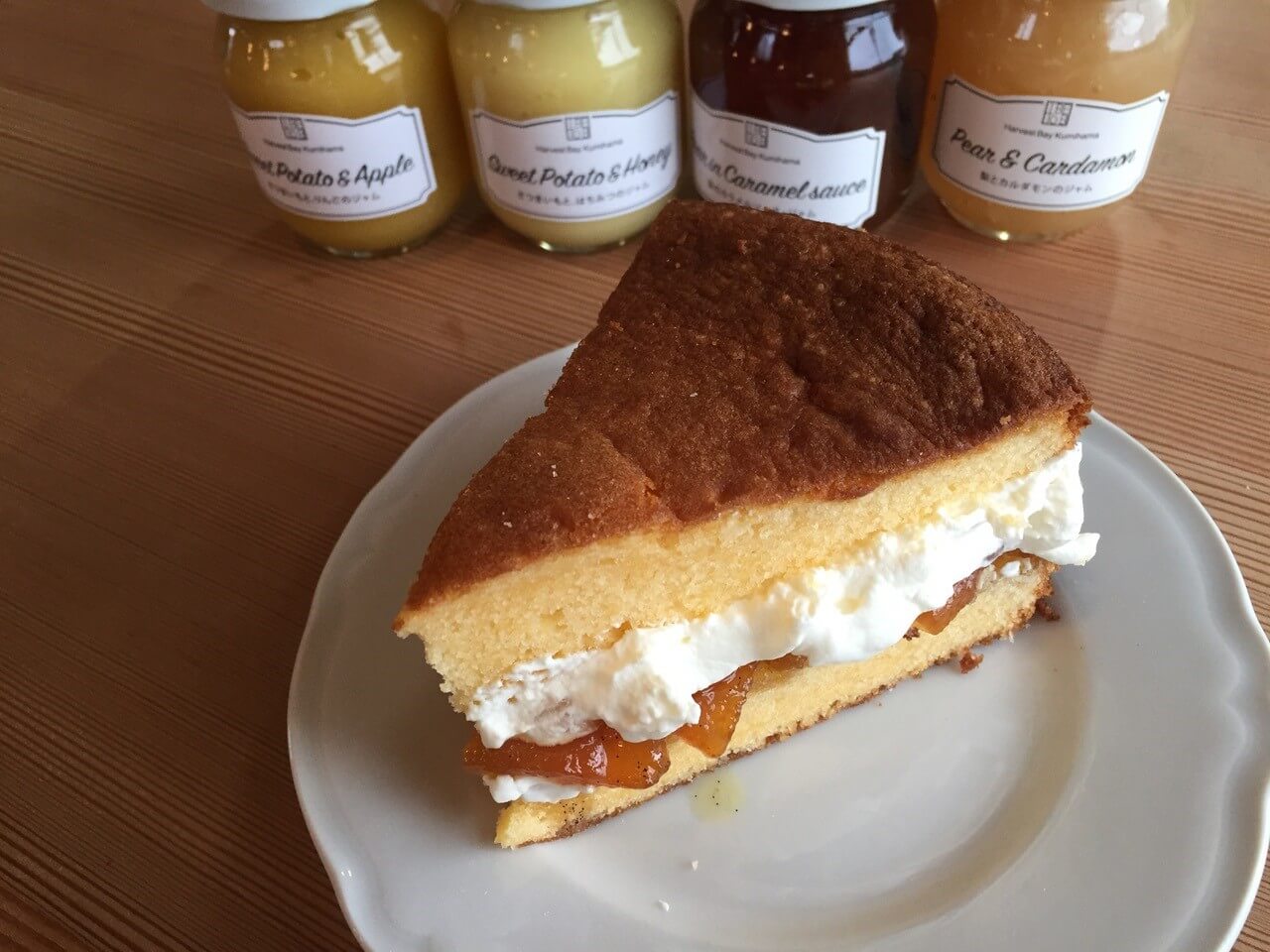 Waterside Cottage Heron
This cafe uses seasonal, local fish, fruits and vegetables to produce a simple menu that anyone can enjoy. The handmade Victoria sponge is their specialty.
More Info
Heading Home
It's time to hit the road again and head back to Kyoto. We hope you've had a relaxing long weekend in the countryside.