Blog
Posted: December 10
Snowy Kyotango
Sometimes Kyotango gets a little snowy. Snow is by no means guaranteed every winter but when the it does fall it makes for very dramatic scenery.
In January 2021 there was an abundance of snowy weather, and after about 4 hours of snow I set out to Kumihama to get some pictures. I managed to get some nice shots of the snow falling while the roads were still clear.
When setting out in the heavy snow make sure it's safe and try to limit it to essential journeys only.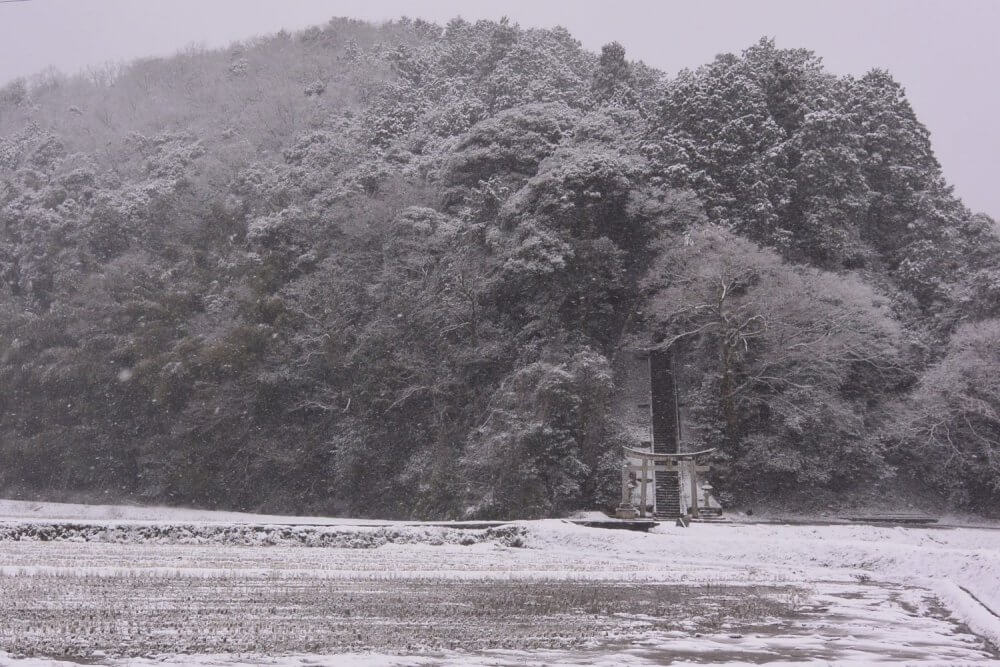 Snowy Nyoiji Temple
Nyoiji Temple is one of the Kansai 25 Flower Temples (Japanese Language). It's famous for it's displays of mitsuba tsutsuji (three leaved azaleas) in the spring. Of course they have beautiful flowers all year around, but the snow keeps it all under wraps.
The snow gives the temple an eerie atmosphere and makes the grounds appear almost monochrome.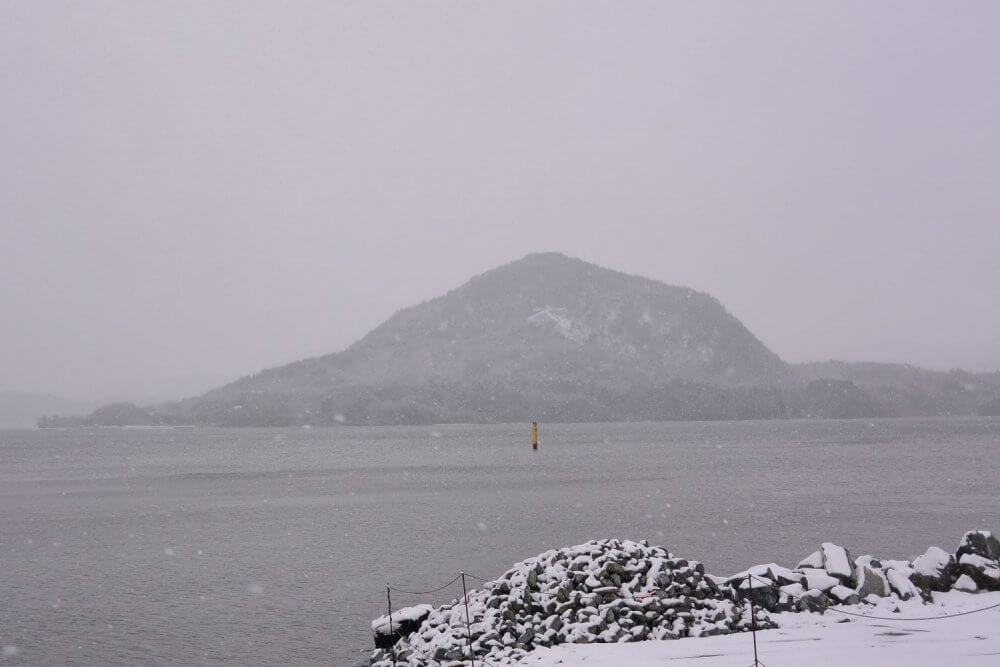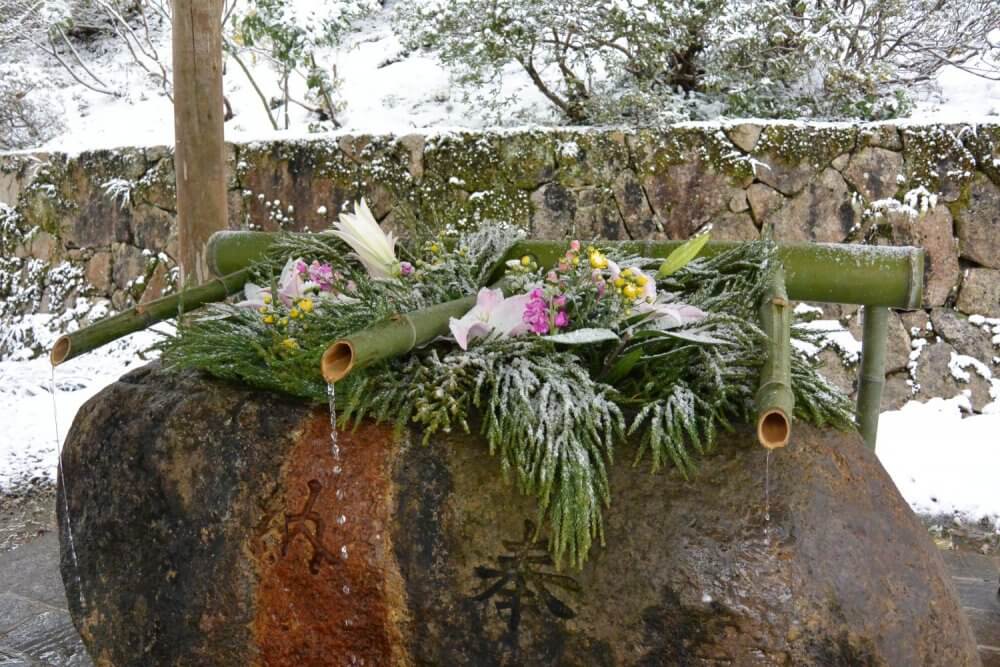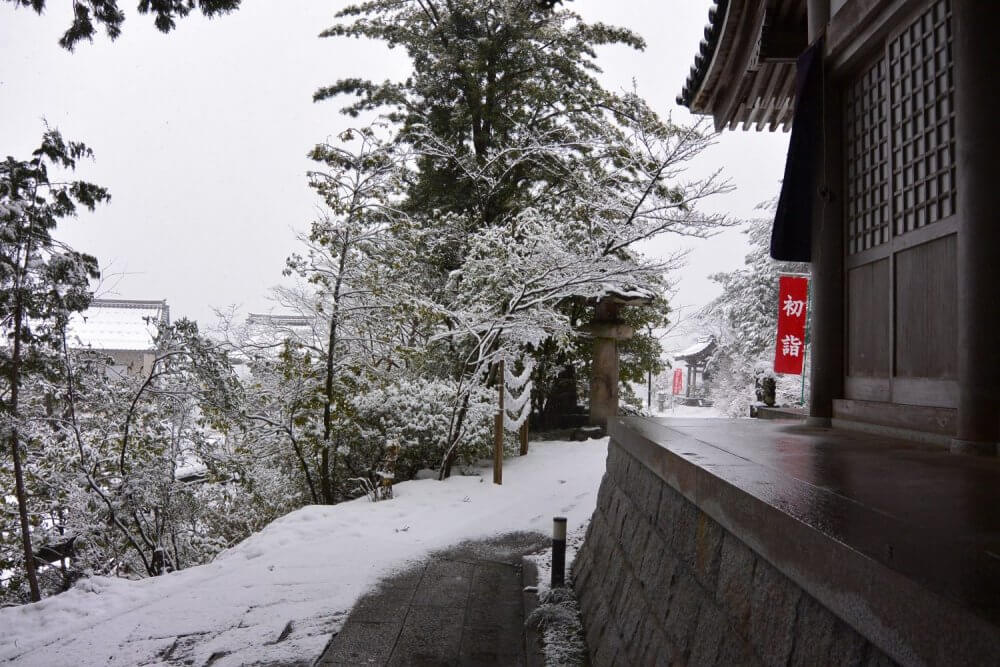 The Inaba Family Merchant House
In January the Inaba Merchant House is in the middle of their annual Kumihama Doll Festival on the run up to Doll's Day or Girl's day on March 3rd. But this historic property (Japanese language) also has a gorgeous garden, which in the winter features yukitsuri, bamboo poles and ropes which support the snowy branches.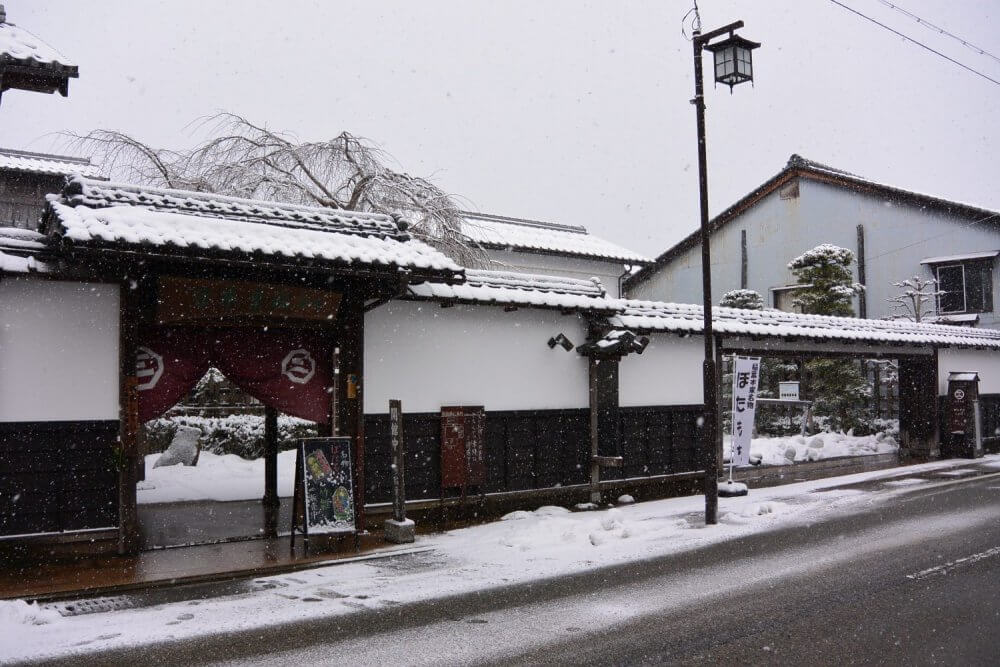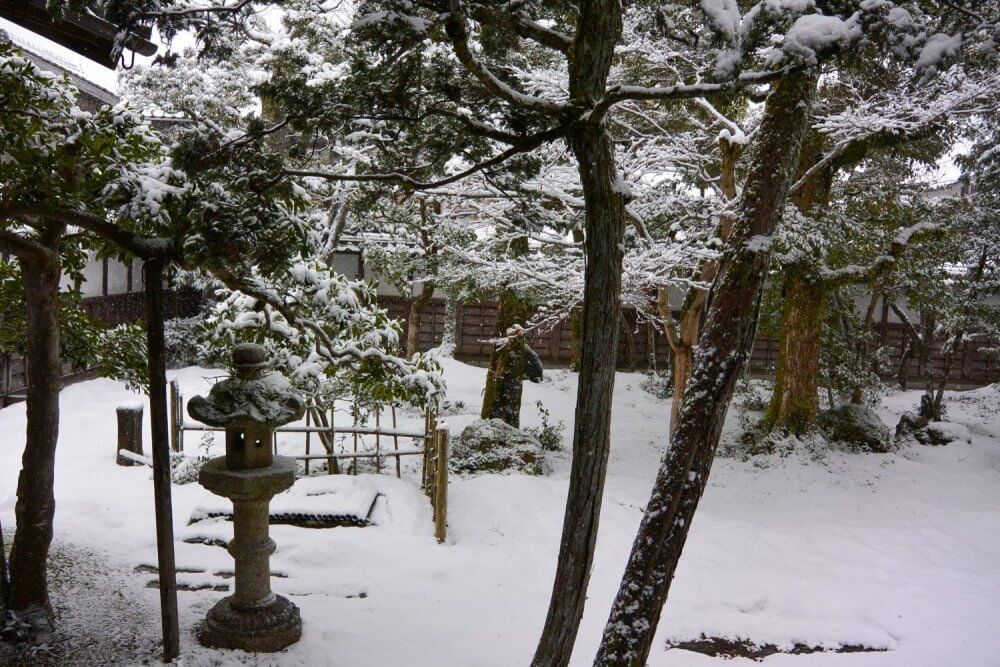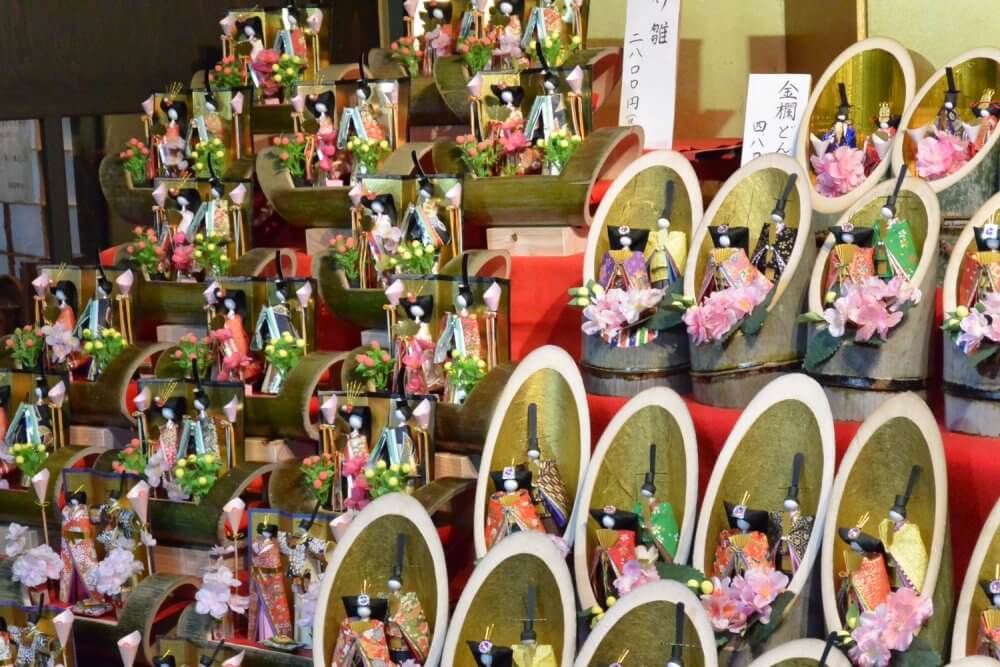 Snowy Trains
Kumihama train station was built on the site of an old prefectural building. So the architects chose to build it in a traditional style, and it looks great in snowy weather too. The snow wasn't enough to stop the "Tango no Umi", the direct train from Kyoto. However, when traveling in the winter it's always best to check for train cancellations before you get to the station.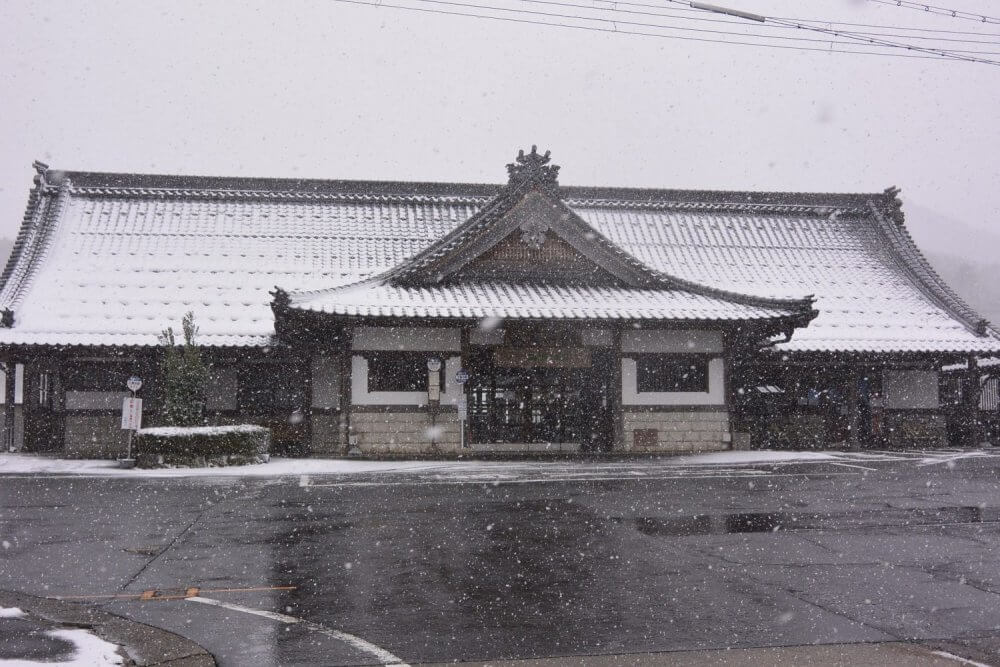 The Next Day
After a night of snowfall and a slow drive to work the sun came out. It was still cold so the snow hadn't melted. It's exciting to see how high the snow is pilled up on the trees and bushes.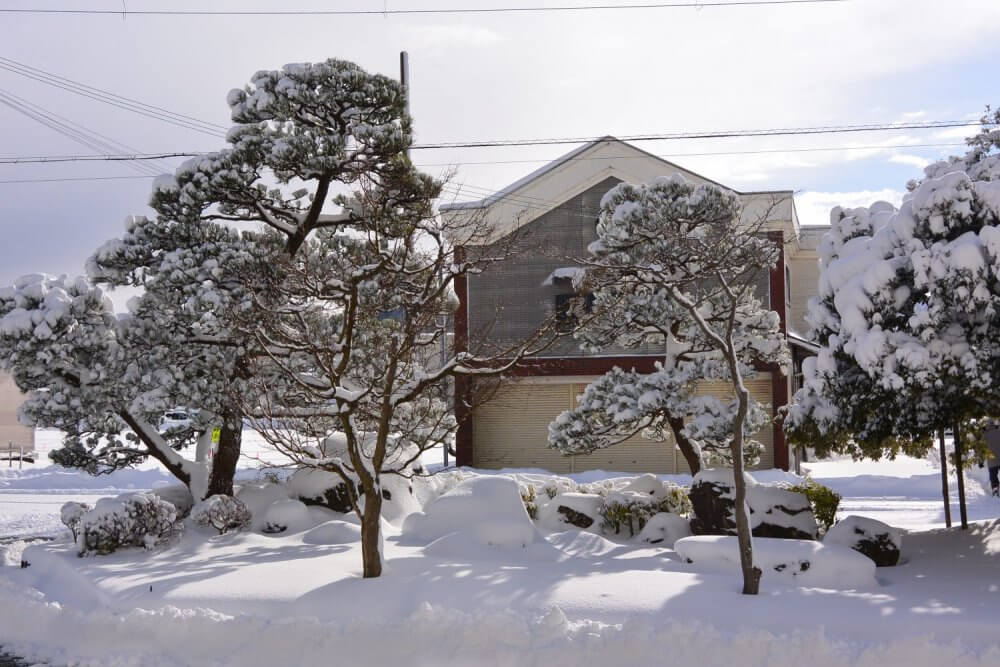 ---
On the run up to winter one of the questions everyone is asking is "will it be a snowy one?". Forecasts are not always reliable, especially when it only dips below freezing, we'll just have to wait and see what happens.